China outpaced economic growth predictions over the past 20 years. Can it do the same again? Florence Chong reports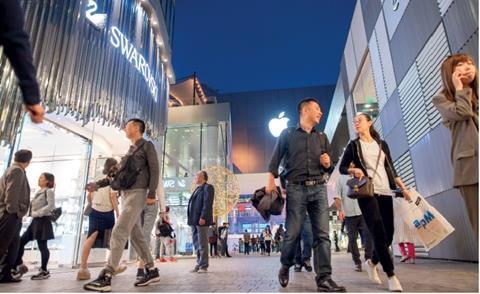 China, the world's most populous country, has been predicted to overtake the US to become the biggest economy by the end of the decade. Nicholas Hope, who 23 years ago headed a ground-breaking report, China 2020, concurs with this view. "I was wrong when I thought [in 1997] that China would not overtake the US until 2050," he says.
As the then-China country head of the World Bank, Hope wrote the report in an attempt to paint a picture of China some 20 years hence. The country has since streaked ahead of the bank's predictions. For instance, it predicted it would become the world's second-largest trading economy by 2020, while in reality, China overtook the US in 2013. In 2018, according to the WTO, China's total exports and imports came to US$4.63trn (€4.27), outstripping the US's $4.27trn.
In its original China 2020 report, the Washington-based World Bank offered two scenarios for China in the 21st century. It said the country would either become an agile, modern and adaptable economy or be bogged down by slow growth from lack of reform, trapped in what it termed 'Sinosclerosis'.
So far, the first vision has prevailed. China is forging ahead in a bid to achieve President Xi Jinping's 'China Dream' of a modern, harmonious and creative, high-income society. The road ahead, however, is full of potential pitfalls, which will require finesse in managing China's global relationships – while also buckling down on reform.
In particular, China will need to stop pampering its state-owned enterprises (SOEs) to allow the private sector to flourish. In an updated report, China 2030, published in 2012, the World Bank said it was imperative that China adjusted its development strategy. "At its core, this adjustment requires changing the role of the government and its relations with the market, the private sector, and society at large," the report said.
China ushers in the new decade somewhat auspiciously, having just broken a two-year trade impasse with the US. But a sense of caution remains. And unforeseen events, such as the coronavirus outbreak – or even a sudden reversal in government policy – can throw up new market challenges overnight.
US President Donald Trump describes the trade deal, signed in January, as "transformative". However, given his tendency to change tack, the world will have to wait to see whether the pact is indeed a temporary truce or the start of an enduring peace.
The dispute has hurt both nations, with some saying China probably fared worse, given its recent rapid economic slowdown. Regardless of winners or losers, China's profile in the 2020s is going to look very different to what it has been in previous years.
The days of blistering double-digit growth are over. "Looking ahead to the next 10 to 15 years, our prediction is that China's annual real growth rate will slow to an average 4.4%," says Hannah Anderson, JP Morgan Asset Management global market strategist.
Hope agrees that a slowdown is inevitable. "Growth will be close to 6% this year which, for an economy the size of China, is not too bad," he says. "In fact, China's growth has not been as slow as envisaged in the China 2020 reports."
China's growth came as labour migrated from rural areas to factories, but productivity has started to slow, says Hope, who has continued his work on China with Stanford University's Centre for International Development.
"China's total productivity growth has been quite muted in the past 10 years or so," he says. "Future productivity growth will have to come from human capital, which means more emphasis on university education and skills development."
Lucas Loh, head of China with CapitaLand, has a different view. "The slower growth trajectory in recent years has been due to the Chinese government's focus on deleveraging the economy and prioritising quality of economic performance over the growth rate," he says. "The government has shown that it has the tools to ramp up the economy if it so desires, as seen in recent initiatives to ease monetary policy and further open up its financial system."
As a result of these efforts, Loh says, recent signs suggest that China's slowdown is easing. Amid a global slowdown, he adds, China's growth has held up better than that of many other economies. With its resilience and size, it will continue to be a major world growth engine.
Alvin Loo, head of China at ARA Asset Management, says: "There is a view gaining momentum which says China's entry into 2020 parallels the rise of the US in the 1980s. We are not economists but, in some ways, we do see a resemblance. China has a high GDP, but on a per-capita basis, its GDP is still nowhere near that of a developed nation. Hence, there is room to grow."
China does not need high growth to sustain prosperity; it needs sustainable growth. Loo says: "The driver of high economic growth… in the last 10, 20 years has largely been infrastructure development, which has mostly been completed. China is the most high-speed-rail-connected country in the world."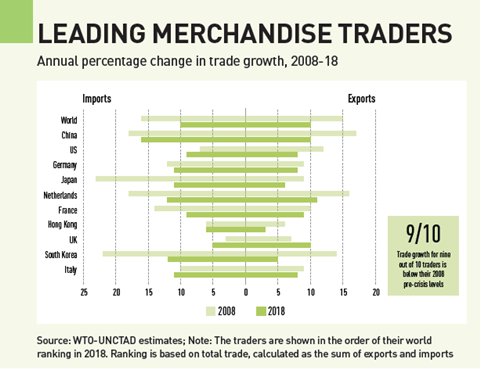 China has made it clear that it intends to make the leap from world factory to high-value-add producer. It has identified a series of high-tech sectors, including quantum computing, AI, advanced robotics and aerospace engineering, as priorities.
Anderson does not see that leap coming in the next year or two. "The transition from middle to very top end will be gradual," she says. "In certain subsectors, like e-commerce, China is a world leader. It has embraced foreign-innovated technologies and tweaked them for domestic consumption, leveraging its huge domestic market."
But from an economy-wide perspective, she says, a national strategy only does so much. "Making one's country an innovation powerhouse does not happen overnight," she says. "China designed its state-led economy with a top-down approach to control the quantity and allocation of capital. It certainly worked in getting China the basic infrastructure investment and capital investment it needed to get to where it is now."
To shift to a new, innovative economy, China is going to require a reallocation strategy. "The difficulty for China is how to find the right system for allocating the capital so that it promotes high-growth industries," says Anderson.
Hope says: "Credit is the enabler for private-sector ideas to bear fruit. But in China the private sector is disadvantaged when it comes to credit from the big banks."
Loo says: "The next two years are going to be difficult as China goes through its transition from an export and manufacturing-focused economy to one driven by innovation, new technology and consumption. This transition has its challenges – think renewable energy cars, sharing and co-economy, co-working – trial and error and missteps have inevitably been made. We believe that the rising middle class in China will drive growth, whether online or offline, in the different real estate sectors like logistics, office, retail, among others."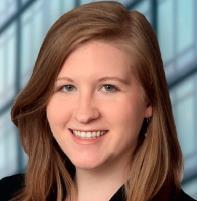 In China, ARA manages assets valued at RMB76.7bn, excluding the RBM2.4bn Sanlin Centre in Shanghai. "We feel that, as China continues to import a lot more of its agricultural goods, its shift away from an agrarian economy will bring forth the next round of urbanisation," says Loo. "These factors will lead to the rise of mega-city clusters in the longer term. Infrastructure to support such clusters – highways, high-speed trains, airports, etcetera – is largely in place."
Loo believes that Shanghai and Beijing will continue to grow, but that Jing-Jin-Ji, the Yangtze River Delta and the Pearl River Delta-Greater Bay Area will lead a 19 mega-city-cluster infrastructure campaign into China's next stage of urban and economic development.
China's promise to further liberalise its financial services sector is raising optimism among foreign investors. Loo says: "Full liberalisation will eventually have a profound impact across multiple industries, including real estate and how capital is deployed and channelled. International players stand ready to enter the huge Chinese market."
Loh says the initial impact of liberalisation will help reduce vacancy rates in Shanghai and Beijing, which have risen to 20% and 10-13%, respectively, because of a pullback in the local financial sector over the past two years as China moved to overhaul its peer-to-peer lending market. China faces a conflict between liberalising its financial sector and being more protectionist.
In theory, liberalisation will bring in more global capital and improve the efficiency of capital allocation. On the flip side, it could make China's financial system more susceptible to external negative influences.
Anderson says: "Further financial liberalisation will certainly occur, but precisely where and through which channel remains unclear."
Hope recalls that, in 2013, Xi sought to reform China's financial services sector by allowing foreign firms into the heavily-protected sector. But, he says, the announced changes did not happen.
"The Chinese are [again] making reassuring noises about creating a more level playing field for foreign companies, including not asking for technology transfers and so forth," says Hope. "Unfortunately, I have seen China retreat once too often to believe that it will open up its services, including the financial sector, to foreign banks and financial institutions. When China acceded to the WTO in 1995, the asset share of foreign financial companies in China's financial system was about 2%. It is still 2%."
The view that China's policy positions can be a movable feast is held widely among those who invest and work in China. They point to the decision to force private Chinese companies, such as the HNA Group and Anbang Insurance, to sell overseas assets after initially encouraging expansion offshore. The great unknown is the form of China's relationship with the rest of the world as its economic might increases.
Hope is dubious. "China doubled down on [former leader] Deng Xiaoping's commitment to openness and engagement with the world when it joined the WTO," he says. "This confirmed that China was never going to turn its back on the world and retreat into autarky."
He adds: "China's commitment to a peaceful rise is confronting economic and political challenges now because its size is such that China policies inevitably impinge on the aspirations of others."
Market report: Where next for China?
1

Currently reading

Market report: Where next for China?

2