Favourable market reforms and a strong economic outlook mean Vietnam could see an influx of investment in 2016. Tsering Namgyal reports
Vietnam's real estate industry is set for a major boom as the country benefits from a confluence of positive factors, analysts say. Topping the list of factors are favourable government policies aimed at helping stimulate demand in the property market, including recent measures to scrap the ceiling on foreign ownership of real estate.
With the changes to the Laws on Residential Housing, effective since last July, the Vietnamese government has effectively scrapped the 49% limit on foreign ownership for certain types of companies. Foreign investors can now own a property in Vietnam for 50 years and extend it by another 50. In addition, there is no limit on the units each overseas investor can buy, although foreign ownership must not exceed 30% of an apartment building or 250 houses in one ward.
Tran Nguyen, the managing director of Jen Capital, a real estate investment firm, says the new changes reflect a positive attitude by the authorities in opening up the market to foreign investors. As the government aims to bolster the property sector, he expects more deregulation.
Foreign investors have already been flocking into Vietnam. In 2015, thye country attracted as much as US$2.32bn (€2.10bn) in foreign direct investment into the property market, as of the fourth quarter. This represents nearly 11.2% of the total foreign direct investment into the country.
All of this should help create jobs and boost domestic consumption, providing a further filip to the economy, which is one of the fastest growing in Asia.
Investors are also optimistic about Vietnam because of a surge in tourism, says Goodwin Gaw, chairman of Gaw Capital, which has investments in the country.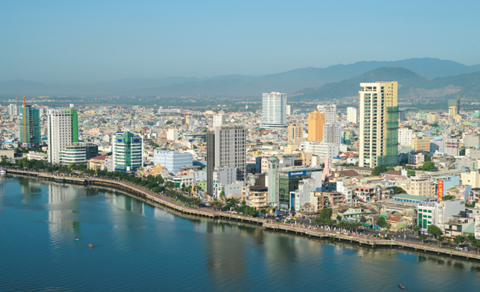 Gaw Capital stepped up its presence in Vietnam last year by establishing a joint-venture partnership with the local firm, NP Capital.
Vietnam's bucolic coastline and hard-working population are bound to lure more tourists to the country, he says. The country boasts excellent infrastructure and most cities have international airports.
Analysts point out that the coastal cities of Da Nang (a major port city located in South Central Coast), Hai Phong (a port city in the North), Nha Trang (in South Central Coast) and Phu Quoc Islands (in the gulf of Thailand) have particular potential.
Thanks to the opportunities in tourism, analysts believe much capital is likely to flow into hotels and eco-friendly tourist resorts.
Da Nang, for example, is on the way to becoming a major southeast-Asian tourist hotspot, says Gaw, whose firm currently operates the Hyatt Regency Hotel there.
Hai Phong offers much potential for industrial growth due to its deep seaport and nearby Ha Long Bay. The city also has a new highway link to Hanoi, which has reduced travel time considerably between the two cities, says Nguyen.
Nha Trang, which has many resorts, good weather and an international airport, is also being seen as a potential winner. Phu Quoc Island offers promise in terms of hospitality development, he says.
Helping push tourism is the recent government measure to ease visa restriction on foreign travellers. In June, a new visa-free travel policy was established for five European markets – the UK, Germany, France, Italy and Spain – that, from July, will no longer require visas for travel up to 15 days.
Besides resorts, retail malls and residential will continue to benefit from the upsurge in housing demand, analysts say. In terms of the residential sector, last year was the best year ever in terms of units sold in Hanoi and Ho Chi Minh City, according to Nguyen. "The trend will continue this year," he says.
Investment will continue to flow into Vietnam, particularly from companies relocating factories from China, where rising labour costs are making exports uncompetitive. The demand for logistics and factories should benefit the increase in foreign investment in Vietnamese manufacturing facilities.
Furthermore, the Trans-Pacific Partnership (TPP) agreement – which is awaiting ratification by 12 member countries – should help accelerate the pace of investment in Vietnam, especially in labour-intensive sectors such as textiles.
Gaw believes this should help boost domestic demand.
Nguyen agrees: "I think we will see more factories relocating to Vietnam with its abundant labour force, very reasonable labour rates, and continuing downward trend in taxes and openness in the government's attitude."
"Hai Phong offers much potential for industrial growth, thanks to its deep seaport and nearby Ha Long Bay. Located about two to three hours from Hanoi, the city has a new highway link"
However, he concurs that the impact on real estate, will be indirect, as more job opportunities will feed into domestic consumption and help improve sentiment in the property market.
In addition, Vietnam's successful negotiation of free-trade deals with countries such as South Korea will help avoid double taxation and increase the incentive to invest in Vietnam.
All of this is likely to make Vietnam one of the fastest growing economies in Asia.
Analysts also believe that Vietnam is expected to register a GDP growth rate of nearly 6.4%, thanks to rapid growth in electronics and apparel exports. According to the Ministry of Planning and Investment, the country hopes to keep the GDP growth between 6.5% to 7% over the next five years.
Moreover, prudent macroeconomic policies by the Vietnamese central bank have brought down high interest rates, making housing more affordable to domestic buyers.
Increased foreign investment would also help Vietnamese developers diversify their risks, as most of them remain highly leveraged.