Pan-Asian funds are starting to grow, but the competition for a scarcity of core assets is fierce. Florence Chong reports
The gross asset value (GAV) of pan-regional core real estate funds in Asia-Pacific now stands at US$10.8bn (€10.1bn), but this is still much smaller then the GAV of Australian-based domestic core funds which are valued at A$113bn (€69.8bn) at December 2019.
The four indexed pan-Asia core funds grew in GAV by 20% from US$9.1bn (€8.3bn) in Q3 2019, says Amelie Delaunay, ANREV's director of research. During the same period, the funds' net asset value (NAV) rose by 29%.
Asia is still a fledgling market when compared with Europe's INREV ODCE index, which has GAV of US$31.9bn, or North America's NCRIEF ODCE index, with GAV of US260bn, in the same period.
Two more pan-Asia funds, Nuveen Asia Pacific Cities Fund and PGIM Asia Fund, are expected to join the four founding members of ANREV's Open End Diversified Funds index this year.
Currently, the index is made up of M&G Real Estate Asia's Asia Property Strategy; the Invesco Real Estate Asia Core Fund; Morgan Stanley's Prime Property Fund Asia; and JP Morgan Asset Management's Strategic Property Fund Asia.
The oldest and largest of these funds is M&G's, which is set to cross the US$5bn mark this year, followed by Invesco's fund and Morgan Stanley's, with U$3.6bn and about US$3bn, respectively. Industry sources say the JP Morgan fund has an estimated AUM of US$1.5bn. JP Morgan declined to comment about any specific investment funds.
Industry observers say capital is piling into the sector, but they expect growth to be constrained. Delaunay says difficulty in sourcing assets will hamper growth. Asian corporates own the bulk of commercial real estate. Until they decide to follow the rest of the world to sell and lease back their property portfolios, assets will remain locked up on corporate balance sheets.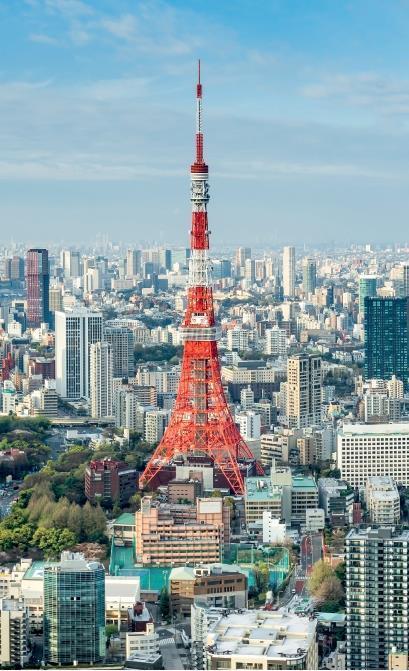 Louise Kavanagh, Hong Kong-based managing director of Nuveen Real Estate, says: "Generally speaking, transaction volumes probably peaked in 2018, and anticipate 2019 levels to be well below recent annual averages."
Capital is abundant, says Kavanagh, with more intra-regional capital coming out of Hong Kong, Singapore and South Korea, but investment opportunities are constrained. "We are trying to balance equity inflows with deployment," she says
Pan-Asian core funds are largely focused on Japan and Australia, where they not only compete against themselves but also with domestic investors. Last year was, in fact, one of the most acquisitive years for large Australian core funds, managed by the likes of Charter Hall and Dexus. Australian core funds have consistently outbid global managers for choice assets. This has forced some global managers to form joint ventures with Australian managers to access premium assets.
Morgan Stanley has joint ventures in Australia with both Charter Hall and Mirvac, giving it stakes in prime Australian assets in key capital cities. Others, including PGIM Real Estate, M&G and Invesco, capitalise on their on-ground presence and networks to seek assets off-market.
Richard van den Berg, who runs M&G's Asia core strategy, says: "We acquired assets with a GAV of U$1.65bn in the past 18 months in South Korea, Singapore, Australia and Japan." He credits the long-term presence and experience that M&G local teams have in their respective markets for the sourcing and securing of these assets.
Benett Theseira, PGIM Real Estate's head of Asia-Pacific, says a local presence has helped the fund access assets off-market in key markets. PGIM Real Estate also has the benefit of in-house asset management expertise to add value to buildings and reposition them to core standards.
Although barely a year old, PGIM Real Estate's latest Asia offering has grown from a single-seed asset in Japan to a portfolio of five properties in Sydney and Seoul with another under contract in Singapore. Theseira says the fund has committed nearly 70% of the US$447m it raised at the launch.
Such is the level of competition among investors that deals are shrouded in great secrecy. One manager says: "We won't discuss a deal until it is closed because we don't want another party sneaking in under us."
And competition will only heighten as more dollars flood into the region in search of core assets.
According to the latest Global Investment Intentions Survey, published in January by INREV, ANREV and PREA, Asia-Pacific is most likely to attract 31.9% of the US$101.3bn earmarked for property investment globally in 2020 – which is up from 19.6% (out of a total US$72.7bn) in 2019.
Survey respondents from North America and Europe say they intend to increase allocations to Asia-Pacific real estate over the next two years. Core is their dominant choice.
Van den Berg says Asia-based investors are starting to show interest in core funds while continuing to build their direct holdings in these assets. "But it is still early days for Asian institutions," he says.
Kavanagh quotes the Global Real Estate Fund index showing that core funds had outperformed non-core real estate by 2.15% over five years to the third quarter of 2019. "Core assets in Asia-Pacific have performed well, due in part to relatively low volatility in their return, accommodative lending and the weight of capital," she says. "It pays to invest in core rather than non-core assets."
Size matters for fund managers seeking the best assets available. M&G is one manager able to leverage the size of its Asia core-strategy platform to buy billion-dollar buildings. In 2018, it bought Centropolis in Seoul for more than US$1bn.
Van den Berg says M&G's Asia core strategy and its related Prudential Life Insurance business now have a combined interest of about 60% in Centropolis with two Korean pension plans. M&G was instrumental in forming a club to take on the asset in Seoul. "We have established credibility in the market and with our investors in our ability to execute large and complex deals," he says.
IPE Real Assets understands that M&G is assessing two new billion-dollar opportunities in Sydney and Tokyo. But the fund manager declined to comment on future deals, except to confirm ongoing interest in Sydney and Seoul.
The pressure to place capital has led to managers thinking outside the box. They have resorted to forward-funding projects, using value-add techniques and looking beyond office, logistics and shopping centres to newer asset classes.
Core is no longer limited to premium CBD office towers, centrally located, high-performing retail centres, or key logistics facilities. Today, core refers to assets located in key cities that can produce resilient, consistent, inflation-protected income growth.
Take Japanese multifamily assets as an example.They have become a key component of any core Asia-Pacific portfolio. A Japanese multifamily portfolio seeded the PGIM Real Estate Asia Core Fund, launched last September. Morgan Stanley's Prime Property Asia Fund bought its first Japanese residential for lease in 2018, while M&G bought two more portfolios last year for its core Asia strategy. Invesco is believed to be looking for residential assets in Japan for its Asia core fund.
IPE Real Assets understands that Nuveen is close to finalising a transaction that will add a multi-city [family] portfolio valued at about US$200m to the vehicle's holdings. The deal is expected to close this quarter.
"Structural demand drivers such as demographic inward migration to cities, online shopping and rising middle-class incomes we see as supportive of logistics and multifamily as resilient asset sectors for core investment," says Kavanagh.
Nuveen launched its core vehicle in November 2018. With leverage, she says, it has acquired assets valued at around US$400m. "We raised a touch under US$600m in equity and have around US$150m equity in due diligence from incoming investors," she says.
To date, the Nuveen vehicle has acquired an office building in Sydney and logistics assets in Seoul and Tokyo. Robert Johnson, portfolio manager, Asia-Pacific Real Estate at JP Morgan Asset Management, says listed real estate trusts have also enjoyed robust growth, and actively compete for core assets in both their own markets and overseas.
He cites the example of Hong Kong's Link REIT, which made its first offshore investment (an office building worth A$700m) in Australia.
Such acquisitions indicate the appetite for core assets across the region, Johnson says. That demand is fuelled by the need for diversification and a desire to tap into the economic growth of this region.
"The world is expensive in terms of most risk assets. [For example] equities had a tremendous run last year with valuations of certain stocks like Apple almost doubling," says Johnson. "And at the same time fixed-income yields are at record lows or even negative levels. This is the challenge facing institutional capital trying to achieve strong risk-adjusted returns and why real estate continues to be an attractive option."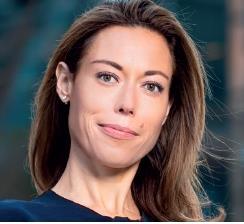 The head of Asia at a global fund, who wishes to remain anonymous, says: "Asset prices are indeed more expensive than a year ago, but the yield spread between interest rates and returns remains attractive."
Kavanagh adds: "Some commercial office markets are 50% above their last peak in 2008, so on an absolute metric they are looking expensive. But office rents in some cities are still 30-35% below their peak rents.
"If you focus on the healthy occupier demand fundamentals and the infrastructure that is being invested in some of these cities, you can still find assets that will yield – particularly when you overlay the potential rental reversions. From this perspective, office value in Brisbane, Perth, Singapore, and selective sub-markets in Tokyo and Seoul still look reasonably attractive."
Invesco has embarked on a build-to-core programme, including A$400m in forward-funding of Chevron's future Perth head office in partnership with Brookfield. The transaction was done at a cap rate of about 5%.
Ian Schilling, Invesco's co-CIO and head of core funds for Asia-Pacific, believes Perth represents good relative value. "We are buying the number one building there. Equivalent buildings in Sydney or Melbourne would be sold at significantly lower yields."
Schilling says Perth is at the bottom of the cycle and poised for recovery. Its GDP and employment growth to 2023 is forecast to be double that of other Australian and Asian cities. "The building will be leased to Chevron for 15 years with fixed annual rental increases," he says. "It will give us strong secure long-term income growth."
Invesco has elevated logistics in China for investment allocations under its core strategy. China accounts for about 10% of its total allocation. The move comes as fund managers who shied away from China previously, are now reconsidering core assets there, especially in Shanghai and Beijing.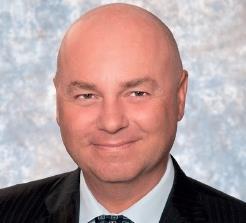 Johnson says JP Morgan prefers tier-one Chinese cities because there is more transparency and diversified ownership. "The one exception we would make is logistics," he says. "Here we might have more flexibility on a portfolio basis, as the number of viable cities for investment expands beyond tier one, given demand drivers are primarily domestic and you have multiple cities with populations of over ten million people and economic growth."
Van den Berg says that, while he monitors developments in the Chinese market, especially terms on land lease renewals, he is taking a cautious approach.
"M&G believes that, at this stage, the market risks and land ownership uncertainties are too high and not appropriate for core investors with long-term reliable income requirements."
He is not alone. Despite the sheer size of its real estate market, many other global managers remain somewhat circumspect about China.
Core real estate Europe: On the path to maturity
1

2

Currently reading

Core real estate Asia-Pacific: Hunting in packs

3