It is set to overtake Sydney as Australia's biggest city in the coming decades. Sharon Hayes reports on a metropolis with ambition
For five years in a row, from 2010 to 2015, Melbourne was the world's most liveable city, according to the Economist Intelligence Unit's annual global liveability index of 140 cities. Melbourne wants that title back.
Forward-thinking and sometimes bold city planning has set the capital of Australia's southern state of Victoria apart from its sister cities. Melbourne has set the Australian agenda. The trend in Australia to inner city apartment living started in Melbourne, and is now taking hold in other capitals.
Cities like Sydney have been urged to adopt Melbourne's greening programme to deal with the so-called 'heat island' issue, where the temperature in city centres is higher than in the suburbs.
Seven years ago, Melbourne began planting 3,000 trees a year in a 10-year programme which, on completion, will cool the city by 5°C, according to its longest-serving Lord Mayor, Robert Doyle.
Doyle, who is seeking re-election again this year, told IPE Real Estate that Melbourne's retail economy is stronger than that of other Australian cities. Melbourne boasts a unique bustling lane-way culture, hosting a hive of restaurants, galleries, tiny specialist shops and street art. There is a free CBD (central business district) tram service. "When you do all your planning around people, you get a liveable city," explains Doyle, whose motto is: "people maketh cities".
Jennifer Cunich, executive director of the Victorian division of the Property Council of Australia, says: "Since the 1990s, Melbourne has had a deliberate agenda to attract residential development. Melbourne is fortunate enough to be able to build on its multicultural population. This diversity gives Melbourne its colour, vibrancy and a certain grittiness."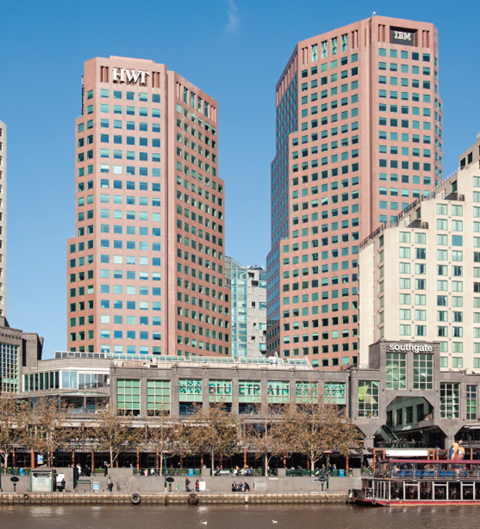 Melbourne today, says Doyle, is not the same city it was 30 years ago when it had just 600 dwellings, compared with 28,000 today.
"We are adding 6,000 apartments every year and will continue to do so for the next few years." Melbourne will add up to another 145 towers, mostly residential, in coming years. "We have approved 95 of them and 50 more are under consideration," says Doyle.
If government forecasts come to pass, Melbourne will emerge from the shadow of the more glamorous premier Australian city, Sydney, to become the nation's largest metropolis by the mid to late 2030s. By then, its population will have grown from 4m today to more than 7m.
Melbourne's population has been growing by around 100,000, equating to a 1.7% annual growth rate, above the national average of 1.4%, notes John Marasco, managing director of capital markets and investments at Colliers International. He says people are attracted to Melbourne's broad-based economy – which has been humming along nicely – and an affordable housing market.
As he sees it, education and tourism are two key sectors that draw people from overseas – both visitors and migrants – combined with an eclectic mix of people, cultures, and sporting and entertainment events that call Melbourne home.
The city hosts the Australian Tennis Open, the Formula One Grand Prix and many other events because it has the foresight to build infrastructure. Melbourne has three separate sporting stadiums located on the perimeter of the CBD.
Marasco says Melbourne's development is well supported by transportation, pointing to a new A$12bn underground rail project now under way.
Doyle says what is possibly Australia's largest transportation project will revolutionise Melbourne's transport system. "Good transport is what makes a city accessible and helps businesses thrive," he says. "We are now trialling a 24-hour transport service on Fridays and Saturdays to encourage people to stay out longer, so that the little bars and galleries can open for longer."
Doyle credits the shape and destiny of Melbourne to the work of Rob Adams, a globally-acclaimed Australian urban designer. Over 30 years – at 10-yearly intervals – Adams and his team have reviewed what has been built and planned for Melbourne. The data collected is fed into the city's planning mechanism.
Doyle says upgrading of the city continues unabated. Since 1985, half of the traditional city has been redeveloped. The first large urban renewal projects, both started in the mid-2000s, were at Southbank and Melbourne Docklands.
Southbank has been transformed from a disused industrial strip on the banks of the Yarra River into what Doyle says is now the city's most densely populated precinct. Melbourne Docklands has emerged from some 200 hectares of old waterfront docks. Southbank is now complete and Melbourne Docklands is halfway through.
Kevin George, executive general manager, office and industrial at Dexus Property Group, says: "Docklands gives large corporates the bigger floor plates and super campuses they need right on the doorstep of the traditional CBD."
Doyle says: "We haven't even started on three further areas offering some 650 hectares of development on the periphery of the city centre."
These are Fishermen's Bend (the former home of Australia's car manufacturing industry), E-Gate (an old railway yard in the north-west shoulder of the city) and the Arden Macauley (which will be virtually an extension of Docklands). Each within striking distance of the city centre, these redevelopments will provide exciting new mixed-use projects over the next several decades.
Of more immediate interest is the ongoing multi-billion-dollar redevelopment of Flinders Street Station and an area known as Federation Square East, where the Jolimont railway complex currently blights the cityscape.
Federation Square East will extend an entertainment and cultural precinct at Federation Square, a civic centre of whimsical design created more than a decade ago.
Cunich says: "An influx of foreign investment from Asia and around the world has helped drive a decade of strong growth, particularly in residential development, in Melbourne."
But city planners and the industry have been cognisant of the need to maintain a balance between commercial activities and residential population.
Melbourne has long been able to boast that it houses the head offices of some of Australia's largest companies and banks. Much of Australia's A$2trn superannuation pool is managed out of Melbourne. The Future Fund, AustralianSuper, Telstra Super and Unisuper are all based in the city. Consequently, says George, professions such as actuarial services have developed to support the superannuation and broader financial services industries.
Melbourne is also home to Australia's home-grown global fund managers, like IFM Investors and Hastings, and large national investors, like ISPT.
Marasco believes the presence of Australian super funds provides a balanced investor pool of funds to add to a mix of local and international funds pursuing large commercial assets in Melbourne.
Time and again, pessimists predict gloom and doom for Melbourne's development sector. But has yet to be a glut of either offices or apartments.
Marasco says that today there is no speculative building like there was in the 1980s and early 1990s. Discipline has averted an oversupply of office space.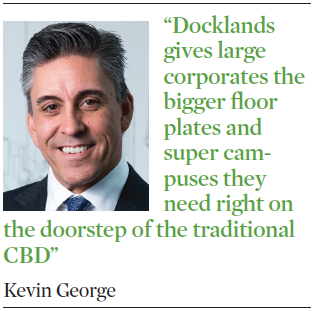 George says the Melbourne office market offers less volatility than other capital cities such as Perth and Brisbane. Latest statistics from JLL show a vacancy rate of 10% in Melbourne.
"New supply of office space in Melbourne is in tune with demand. About 126,000sqm will come to market next year, and some 83,000sqm is pre-committed," says George.
Dexus, Australia's largest listed office landlord, has 14% of its A$13bn office portfolio in Melbourne.
But Melbourne's thirst for development may yet stall as the inflow of investment tapers off due to uncertainty over development approvals. A rash of developments, particularly residential projects, approved in recent years by the previous conservative government, has sparked a public backlash, causing the current Labor government to bring in a 12-month moratorium on planning approvals.
"Definitely, there is a backlash against too many high-rise residential towers," says Cunich. "A great debate is going on about height, designs and minimum standards and sizes of apartments."
She says it is a "shame" to see some parts of Melbourne being developed with sub-standard apartments. Her council is working closely with the state government and City Hall to create good designs. "With good designs you can increase the value of investment," Cunich says.
The word on the street is the some developers have been asked to re-submit plans after approvals have been granted. Cunich says that, if true, such reversals will raise the issue of sovereign risk. "We need to send a message that Melbourne and Victoria is a solid place in which to invest and that we encourage foreign investors," she says. "It is the foreign investment which has kept the revenue stream of the government consistently high over the last decade."
But she agrees that planning issues need to be resolved. As the peak body of the development industry, the Property Council of Australia wants to ensure that it leaves a legacy that can stand the test of time.
"Some people don't want development. Others want completely untrammelled development. The answer lies somewhere in between," says Doyle.
He defends the state planning minister's move to review plot ratios, height, and tower separation, saying: "It is entirely appropriate that these issues should be looked at." Doyle adds: "When towers were built 20 years ago, they were for professional and commercial use. Today, some are for residential use and the issues of overlooking and apartment size and design have all come up."
Doyle says that while plans to develop 6,000 apartments a year are important to Melbourne's economy, there will not be development at any cost. "We need to strike a balance between the economic activities of development and the quality of the product that is built in the world's most liveable city," he says. "My job every day is to try to strike that balance."
City Focus: Lyon - Food for thought
1

2

3

Currently reading

City Focus: Melbourne - Aiming high Down Under