China's capital is very much a government town, but it is also a growing economic centre, home to state-owned enterprises. Florence Chong reports
"As a student at Peking University in the 1980s I could cycle to Tiananmen Square or anywhere in the city," recalls long-time Beijing resident, Lou Jianbo. He remembers, with nostalgia, the muddy lanes around campus and the tiny houses, known as hutong, outside the university gates.
Today, Lou is associate professor of law and co-director of the real estate centre at Peking University. High-rise luxury apartments surround the campus.
"It is no longer possible to ride my bike to Tiananmen Square, he says. "I have to drive or use public transport to go anywhere in the city."
In those 30-odd years since Lou arrived from the south to study in Beijing, the Chinese capital has become a mega city. Few Asian cities stand still. Economic growth alters skylines and fills in shorelines as populations bulge under the pressure of urbanisation. But Beijing has a role quite unlike that of other Chinese cities – or, indeed, other Asian cities.
Beijing has to keep up certain standards," says investment banker Keith Chan. "It is an imposition, if you like, that other Chinese cities do not share."
Beijing is not only the capital of the country, it is the capital for China's state-owned enterprises, for the Communist Party of China, for the National People's Congress. It is the seat of central government, and more.
Chan, senior managing director of Macquarie Capital in China, has been involved with the Group's activities there since the 1990s. "It is hard not to argue that Beijing is the economic centre for the whole country," he says.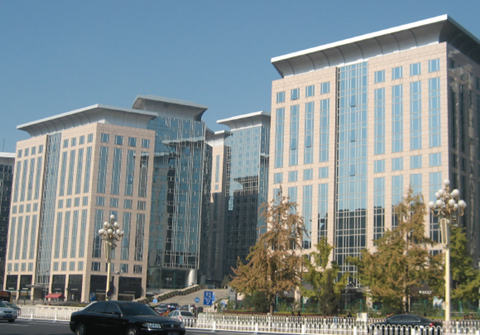 "Beijing is quite different from Shanghai, a city with a more international feel. Beijing is the quintessential government town. In the simplest analogy, Beijing is rich in culture while Shanghai possesses great dynamism."
Growth in Beijing has brought its own challenges. There is a housing issue, with limited supply in the core of the city. And it is difficult to secure land for new developments. Land prices, says Chan, are higher than house prices.
Beijing spreads out in grid pattern, its population racing towards 22m.
It had an unemployment rate of just 1.4% at the end of 2016, according to the Beijing Municipal Bureau of Statistics. What amounts to full employment has seen it become a magnet for Chinese from all over the country looking for opportunities – and work.
Last year, migrants accounted for 37.2% of Beijing's permanent population.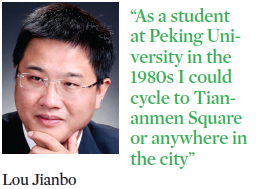 With a GDP of almost ¥2,490 (€331.70 )and an economy which again grew strongly in 2016 (by 6.7%), Beijing is a confident and prosperous city. It embodies the glory of modern China's economic and geopolitical ascendancy, and has never quite shaken off a belief that it is the centre of the universe – or at least the universe of 1.3bn people.
From ancient times to the present day, aggrieved Chinese have gone each year to Beijing to petition against local authorities. Tradition lives on. Little wonder that Beijing is being pressured to breaking point.
Ian Flanagan, a China researcher at JLL in Beijing, says the most telling marker of the city's growth is its massive subway system. "Beijing probably has the longest system in the world now, in terms of metres of track," he says, "and is set to expand further by 2020."
There is a plan to build a parallel subway line, known as Line 18, to share the load of Line 1, which cuts across the city centre from east to west. "The subway is modern and extensive, and more modern than in many developed cities, but it is still at capacity," Flanagan says. "The technology and designs are good, but there are just so many people."
The government is now trying to whittle Beijing's population down to 20m by the end of this decade, says Flanagan.
Over the past year, authorities have been clearing out factories and wholesale markets in central Beijing, and have even stopped children of migrant workers from attending Beijing schools. They want to dissuade migrants.
However, Beijing has always been a city of choice for domestic and foreign companies that need – or seek – to be close to the central government, the country's central bank, the People's Bank of China and large Chinese state-owned enterprises.
It is said that Beijing has the biggest concentration of Fortune 500 companies doing business with China.
Flanagan says there was a multi-year supply boom centred around the 2008 Olympics, which ended in 2011. A new wave of supply can be expected to come online over the next decade and this will allow companies to upgrade from inferior buildings. Currently, 17 office towers are either planned on under construction, offering 2m sqm of space.
For many years, Beijing grade-A office vacancy has been among the lowest in the world. Flanagan says that in the 1980s and 1990s the modern office buildings housed only multinational companies. Today, 60% of the occupants are domestic companies and 40% foreign.
One interesting fact, he notes, is that financial services firms occupy one-third of grade-A buildings. "Beijing is not on the same level as Shanghai, and definitely not Hong Kong, but it is a significant financial centre for China," he says.
Flanagan also sees continuing growth in the importance of high-tech industry, pointing out that it is the strategy of the government to turn Beijing into the national centre for cloud computing and big data. This policy is pulling in companies like internet giant Alibaba, which is based in Hangzhou, to develop a presence in Beijing.
Until recently, Lou says, Beijing had two planning committees – the Capital Planning Committee and the Beijing Planning Committee. Last year, the Beijing Planning Authority became the Land Planning Authority, which "makes sense", he says, because planning is about the use of land.
"Beijing is now shaking off non-capital functioning sectors – markets and factories," says Lou. "The municipal government will start to move to Tongzhou", 20km east of Beijing's central business district. "All municipal government agencies will follow from around the middle of the year."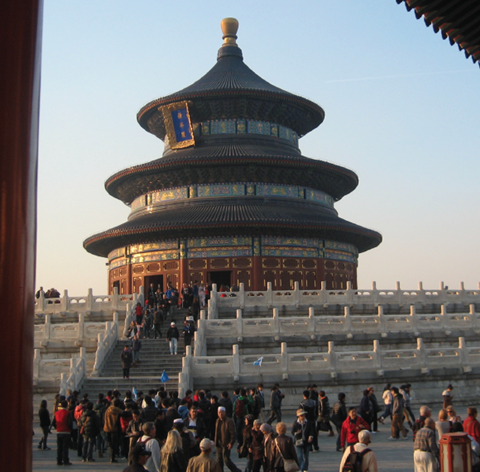 Tongzhou has been under planning for some time. President Xi Jinping unveiled the blueprint three years ago, and since then construction has accelerated.
Lou says Tongzhou has all the hallmarks of contemporary town planning, with a service tunnel to carry utilities, such as water and electricity. In certain areas traffic will be diverted underground.
Overlaying development of Tungzhou is a greater plan for more co-ordinated development of Tianjin, Beijing and Hebei province. Lou says it is exciting to see a co-ordinated approach, a strategy that is greatly needed because the three areas overlap each other (Beijing is surrounded by Hebei province and neighbouring to Tianjin.)
Under what is known as Jing-Jin-Ji, named after the three areas it encompasses, an ambitious plan is in train to create a new mega-urban cluster of 130m people.
Although Beijing is still rich with heritage, much of the old city has been lost. This stems from the days when the Communist Party of China took control from the Kuomintang government in 1949.
After 1949, Lou says, many scholars, including a famous architect, Liang Sicheng, proposed reservation of old Beijing, suggesting that the government should be built in the suburbs rather than around Tiananmen Square.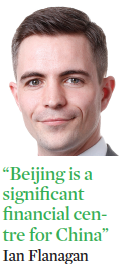 Liang's suggestions were not taken on board. Instead, ministries and various central government agencies sprung up around the famous square. So much so that government buildings encroached into the famous Tiananmen Square. One new structure was the Great Hall of the People, which opened in 1959.
"Beijing was once surrounded by walls with many gates," says Lou. "The wall was around the second ring road. Small bits of the wall and the occasional gates survive." Now they join structures like the Temple of Heaven as tourist attractions.
For the most part, Beijing is a newly built city. Many of the current buildings were constructed from the 1980s, and some of these are now due to be pulled down and rebuilt.
With greater economic prosperity, thoughts turn to conservation and, in this respect, Beijing is no different from its peers.
There is now a moratorium on the construction of large office buildings and shopping malls in certain areas.
Chan says Chinese authorities have preserved many of the old buildings, with some transformed into useable commercial space. "The government is trying to preserve historic buildings for future generations," he says.
Along with the destruction of much of its heritage, Beijing pays for its progress through the twin urban problems of pollution and traffic congestion, both equally debilitating for inhabitants.
"Pollution we suffer in winter," says Lou. "We have difficulty breathing. You wear a mask and don't go out unprotected, and you don't want to take public transport."
It is not just a Beijing problem. Surrounding areas suffer too, and this is where Lou believes having a co-ordinated Tianjin-Beijing-Hebei authority to oversee future development will help.
Lou says early progress has come through municipal government budgets to improve internal air quality for schools, kindergartens and hospitals.
Chan agrees. "These problems hurt the people's health. The government is implementing measures and we hopefully will see some improvement in the environment."
He is also sanguine about problems like traffic. Beijing wouldn't be the only major city in the world with traffic congestion, he says, then demurs: "The problem is more acute in Beijing. It has got to a point that, at times, you can be stuck in the traffic for hours."
City Focus Oslo: Warming to a cool market
1

2

Currently reading

City Focus Beijing: China's nerve centre

3