European heavyweights Aberdeen Standard and Patrizia are the latest companies to climb the rankings as a result of mergers. But will they look beyond Europe? Richard Lowe reports
German real estate investment manager Patrizia Immobilien is expected to increase its assets under management (AUM) by nearly 50% when it completes its takeover of TRIUVA, the institutional arm of the once-insolvent German property company IVG.
Triuva was put up for sale earlier this year, and it is understood that several German rivals – and one international fund manager – were in the running to subsume the business.
That it went to Patrizia is not hugely surprising. The company has undertaken a number of corporate acquisitions over the past six years, transforming itself from a German residential specialist to a diversified, pan-European institutional investment manager. It also comes soon after Patrizia acquired real estate fund-of-funds business Sparinvest.
The journey started in 2011 with the acquisition of LB Immo Invest, a then-subsidiary of NSH Nordbank. This was followed soon after by the purchase of Landesbank Baden-Württemberg in Germany, and of Tamar Capital in the UK. This year's deals for Sparinvest and Triuva cement that growth, taking a €5bn company in 2011 to what is expected to be north of €30bn.
The moves are too recent to be captured by this year's Top 100 ranking of real estate investment managers, which is revealed in full on page 46. But combining the respective AUMs of Patrizia, Triuva and Sparinvest suggest that the enlarged Patrizia should have a business that would be ranked 36 this year – rather than 47.
There is not a huge change at the top of this year's ranking of the world's largest real estate investment managers. The upper echelons continue to be dominated by the usual suspects: Brookfield, PGIM, TH Real Estate, Blackstone, Hines, CBRE Global Investors and UBS Asset Management. CapitaLand, Swiss Life Asset Managers and JP Morgan Asset Management have pushed their way into the top 10, but the picture at the top is broadly one of continuity.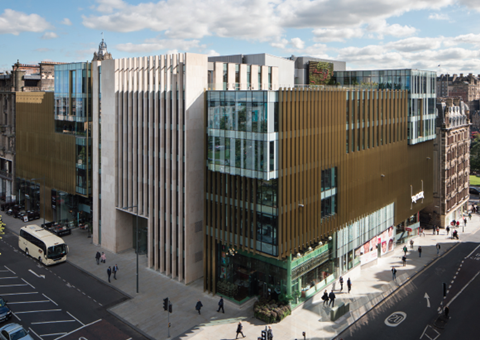 But further down the pecking order there has been some notable movement. What has been captured by this year's survey is the merger of Aberdeen Asset Management and Standard Life. The real estate businesses of Aberdeen and Standard Life were ranked 35 and 41, respectively, last year. The consolidated Aberdeen Standard Investments has €51.1bn in real estate assets under management and comes in at 18 this year.
There are some interesting commonalities between Aberdeen Standard and the soon-to-be enlarged Patrizia. While neither is among the very largest real estate fund managers, both have become substantial players in the European market. Aberdeen Standard says it is the second-largest manager of European real estate, while Patrizia says it is consolidating its "position as the leading independent real estate investment manager in Europe".
Both have grown in recent years through consolidation, although one by design and the other as a by-product of wider corporate strategy.
The merger of Aberdeen and Standard Life had little do with real estate. The decision to merge their parent companies was about building scale and efficiency in an increasingly competitive investment market. The splicing of the two subsidiaries is likely to have unintended consequences – especially in areas of overlap, where both may manage competing property funds, for example – but it could ultimately be beneficial at a time when real estate managers are looking to grow in scale.
It also comes not long after a similar merger of parents: Aberdeen acquired Scottish Widows Partnership (SWIP) in 2013. Again, real estate subsidiaries were brought together for reasons outside of real estate.
On that occasion, the respective heads of real estate left – Aberdeen's Andrew Smith almost immediately and SWIP's Lynda Shillaw the following year. The real estate arm of Aberdeen Standard Investments has retained the services of both real estate chiefs – David Paine of Standard Life and Pertti Vanhanen have been given global co-head roles.
Another similarity between Aberdeen Standard and Patrizia is that they both have global multi-manager businesses, but their direct investment capabilities are restricted to Europe.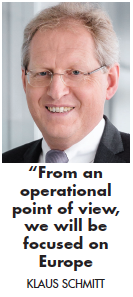 In November, Aberdeen Standard Investments revealed it had won a $1bn (€844m) global multi-manager real estate mandate, but it did not disclose the identity of the investor. At a media event in London, Vanhanen was asked if the size of the mandate indicated that it is one of the large Japanese government pension schemes, but he declined to comment.
Sources in Japan have suggested that the mandate has not been awarded by the ¥157trn (€1.18trn) Government Pension Investment Fund, which earlier this year issued a call to real estate and infrastructure fund-of-funds managers to apply for investment mandates.
Prior to merging with Standard Life, Aberdeen Asset Management had been building up a global multi-manager real estate business. The $1bn (€849m) mandate will be seen as a vote of confidence in the recently consolidated investment manager.
Having consolidated to such an extent in Europe, the obvious question is: is it time to go global? It is interesting to note a degree of divergence between the two companies on this matter. Klaus Schmitt, CIO at Patrizia, is clear that his company is, for the time being, focused on Europe.
Patrizia wants to be "the global provider for real estate investments in Europe", Schmitt says. For this reason, it has capital markets professionals in North America and Asia Pacific. "We want to collect equity from all over the world and invest this equity profitably for our investors in Europe," he says. "From an operational point of view, we will be focused on Europe."
The Triuva acquisition will give direct presence in Italy, Poland and Austria with investment teams in those countries. "Our USP is we have local people on the ground," says Schmitt. "That is one of our principals, therefore I'm happy getting Triuva on board."
In contrast, the board and shareholders of Aberdeen Standard expect its real estate business to expand beyond Europe. "The challenge that we have been set with the real estate business is to globalise," says Paine. "We are the only asset class to not achieve a truly global footprint – in the direct space. We have indirect multi-manager business and listed business, but from the direct perspective that is our challenge."
Vanhanen adds: "There is huge support [from the board] to make it global. At the same time they are not asking us to do something stupid – to do it in a too-aggressive way. We need to be active but not aggressive. We are not being told 'you need to do the deal by day X'. Nothing like that."