The rise of alternatives, a reshaping of the risk premium and muted investment activity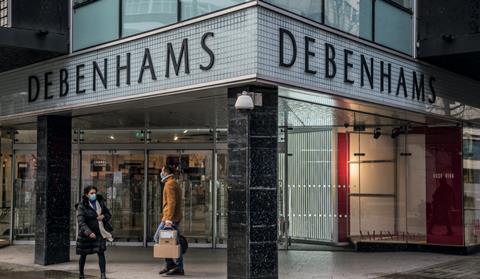 A year of alternative assets
Stefan Wundrak, head of European research at Nuveen Real Estate
Central banks and governments around the world have pumped liquidity into the global economy through low interest rates, quantitative easing (QE) and fiscal stimulus. Co-ordinated QE action in 2020 dwarfed all other years so far, with the Bank of England and US Federal Reserve each increasing QE programmes to over 14% of GDP, while the ECB's QE rose above 9% of GDP.
This combination makes real estate assets and investment attractive, with Baa-rated long-term bond yields currently around 3.5% but nominal cap rates at 5.6%, and is happening at a time when there was already significant capital ready to be deployed into real estate pre-COVID.
That is the first of what we at Nuveen believe will be one of five big themes of the year: the global economy is awash with cash. One of the consequences will not just be a greater allocation to real estate, but a search for higher yields and an appetite from investors to take on operational risk to achieve those returns.
We call those assets 'alternatives', but they may soon become mainstream. Macro factors combined with a reticence to be overly exposed to retail and offices post-pandemic, will see an even greater shift towards alternatives in the coming years. We believe that by 2030, investors will be targeting as much as 50% of their investments at alternative asset types globally. Currently the allocation is Europe is just 5%.
The pandemic has seen us all fast forward to the future, and laid the ground for a big increase in alternative assets – the growth of e-commerce, digital and streaming services, and specialist life-sciences facilities have all benefited. More technology, science and digital services in the economy provide an opportunity for real estate to meet their specialist requirements, while generational shifts, such as the need for more healthcare and senior living, or for co-living to suburban private-rented housing, will also continue in the longer term.
Technology, digital infrastructure and life sciences may be clear 'winners' from the pandemic, but what about the losers? Retail has clearly had a difficult time and values for lower quality assets may yet have further to fall where they cannot maintain rents, be repositioned or diversify their uses for a post-pandemic economy. But this is a long-term structural trend brought about by e-commerce and hardly surprising.
As we enter a period of greater optimism, there will be focus on recovery and how those assets that have become outdated as a result of the pandemic can be repositioned or make space for new uses. That will mean rethinking urban centres and suburban life.
One of the big priorities for asset managers and policymakers in 2021 will be the repurposing of retail spaces and department stores, with a broader range of uses introduced to the high street and reduced retail. Many department stores are in great locations and could be converted to include alternative uses, such as parcel delivery or pick up services, data centres, healthcare, or even indoor farming (for example, below-ground). However, this will only be possible where the investment can be justified.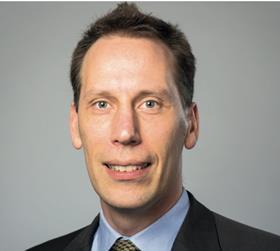 If the roll-out of the vaccine is successful and COVID measures can be relaxed in a more sustainable way, we could even see a boom in consumer spending, perhaps as early as the summer and second half of 2021. People are sitting on cash that they haven't been able or willing to spend during the pandemic, and a period of renewed optimism could see much of this unbottled.
A reshaping of the risk premium
Virginie Wallut, director of real estate research and sustainable investment at La Française Real Estate Managers
Even in the face of the unprecedented shock caused by the health crisis, real estate is still as attractive as ever thanks to a high real estate risk premium – the difference between the rental yield on real estate assets upon their acquisition and the risk-free rate. With the sovereign bond rate close to zero in Europe, the European real estate risk premium stood at 316bps at the end of September, which is 68% higher than its long-term average of 188bps. European monetary policy should prolong the low levels of sovereign rates in 2021, and therefore maintain the attractiveness of real estate.
A new perception of the risks related to the holding of real estate assets is however emerging and it should lead to the reshaping of the risk premium in a way that is specific to each asset. Consequently, it will no longer be possible to talk of the real estate market as a whole. Significant divergences in trajectories are expected to appear between real estate asset classes and within each asset class.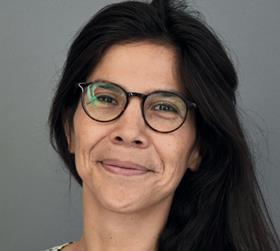 Whereas up until 2019, the additional return on secondary assets diminished as the rates of return on core and secondary assets converged, the health crisis should bring a new hierarchy of rates in its wake, highlighting the polarisation of the markets between core assets and secondary assets. At the end of the third quarter of 2020, the additional return offered by secondary assets remained at a low level of 50bps compared to a long-term average of 145bps.
The change in outlook in the face of real estate risks has led to a flight to quality. This concentration of demand on the core segment should keep prime yields under pressure. Investors' new expectations in terms of returns on certain types of risk should lead to a decompression of secondary asset rates and a correction of their values.
Many property market segments should still offer attractive risk-adjusted returns for investors that know how to select assets matching users' evolving requirements. Furthermore, in the current context, countercyclical strategies can be implemented. Investors' relative lack of interest in secondary assets should lead to a correction in the value of these segments which would open up opportunities for value-add investors.
These strategies involve a high level of risk-taking and entail a significant asset management workload. However, so far, real estate markets have not seen sales of distressed assets, since sellers prefer to take their assets off the market when the prices offered by buyers are too far below their expectations.
Investment activity to remain muted
Yasemin Engin, property economist at Capital Economics
Despite a brighter economic outlook later in 2021, many of the factors that weighed on investment activity last year are set to persist. In turn, following a likely 20% fall in European (excluding UK) investment in 2020, we think the recovery this year is likely to disappoint.
For one, the virus is set to weigh on transactions over the first half of the year. With cases either rising or still high in most of Europe, restrictions are likely to be extended in the coming weeks. Moreover, the vaccine rollout in Europe has so far been slower than in the US and UK, which could delay the easing of restrictions. Not only would this pose a downside risk to our forecast for GDP in H1, but it could also delay the return of international capital to the continent.
Meanwhile, the mismatch between buyer and seller expectations is set to persist over the coming months. With generous government support curbing distressed selling so far, there has been limited repricing in prime assets outside of retail. The gap appears particularly apparent for offices. Indeed, CBRE's September Cap Rate Survey showed that 74% of buyers were looking for further discounts on decentralised grade-A offices, far higher than the 34% of sellers willing to provide them. The discrepancy between buyers' and sellers' price expectations for other assets was smaller.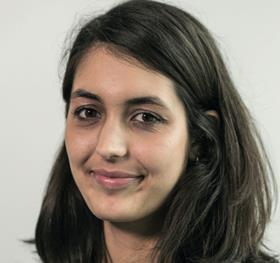 But in the second half of this year, assuming the vaccine rollout allows restrictions to be lifted from Q2 onwards, we expect that investment activity will start to recover. What's more, with some repricing likely at the start of the year, we think that buyers' and sellers' price expectations will be better aligned, albeit that the lack of yield movements means that opportunities will remain more limited than after previous downturns.
However, we think the recovery will be gradual. For a start, financing conditions are set to remain tight. Indeed, nearly half of the respondents in PWC/ULI's Emerging Trends Europe survey expect debt availability to fall this year. That said, the equity position is expected to remain relatively healthy.
Meanwhile, the structural headwinds facing office and retail sectors that have traditionally accounted for the bulk of total transactions mean that investors will continue to be cautious and selective. It is telling that euro-zone offices have seen the sharpest fall in investment so far, while demand for industrial assets has held up.
We expect European (excluding the UK) investment activity to reach a trough in Q2 this year. But given the weakness in H1, investment will end the year only 5% higher than in 2020, which would still leave it around 20% below its 2019 outturn.
This article was originally published by Capital Economics on 7 January 2021