US toll roads are vulnerable to political interference. Other infrastructure projects could be affected, too. Christopher O'Dea reports
A vote this month in the North Carolina House of Representatives has highlighted the political risks inherent in infrastructure investment – at a time when institutional investors are increasing allocations to the asset class.
Local lawmakers in the US state passed a bill to cancel a 50-year toll road contract with Spanish developer Cintra Infraestructuras. The $648m (€576m) project to add two variable-toll lanes alongside existing free lanes in a section of US interstate highway 77 could well be scuppered by the bill, which will now go to the Senate.
The company created for the project, I-77 Mobility Partners, is 90% owned by Cintra and 10% by Aberdeen Asset Management's Global Infrastructure II fund.
It is the latest hurdle Cintra has faced in its toll-road investment programme in the US. In March, a Texas subsidiary of Cintra filed for Chapter 11 bankruptcy protection after it was unable to restructure about $1.3bn in debt related to a 41-mile toll road between Austin and San Antonio. In 2014, the Cintra subsidiary that managed the Indiana Toll Road filed for bankruptcy protection, leaving about $6bn in debt and setting the stage for the current owner, Australia's IFM Investors, to acquire the asset.
Cintra began work last November on the section of I-77 close to North Carolina's primary business hub in Charlotte. North Carolina has experienced strong economic growth in the past decade. Some 25 miles north of Charlotte, areas such as Lake Norman have become affluent, while neighbourhoods closer to Charlotte's north side are less so.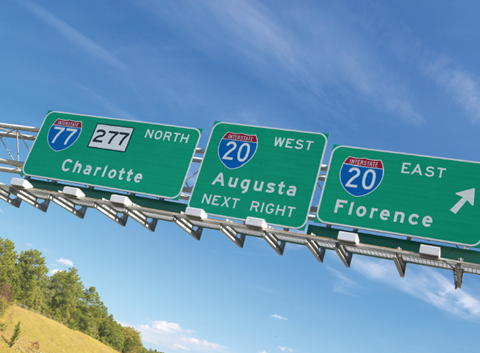 Residents object to having to pay tolls to commute to work when residents in southern suburbs have access to more free lanes built when the state had more funding available for highways. Objections can be seen as part of a wider public criticism of toll roads and growing support for the publicly-funded road building that created the free interstate highway system.
The fact that the North Carolina House of Representatives passed the bill to cancel the contract by an 81-27 margin, with strong bipartisan support, has implications for other infrastructure projects in the US.
Supporters have identified other state-funded projects to delay in order to pay cancellation penalties, says Sandy Sands, an attorney and lobbyist at North Carolina law firm Nexsen Pruet. The firm does not represent the state or Cintra in the project, Sands says. The measure has been assigned to a Senate committee and will probably receive official consideration, Sands says. "It is a very contentious issue," Sands says. "But my prognostication is that it will not get anywhere in the Senate."
But the outcome is not certain. "We have not seen this play out," says Tanya Langman, director in the Global Infrastructure and Project Finance Group at Fitch Ratings.
Fitch analysts have spoken with Cintra, and the agency had not placed the project or bonds issued by I-77 Mobility Partners on watch as of 10 June. Financing for the project includes $248m in private equity from investment partners and $95m in public funds from the North Carolina Department of Transportation. Mobility Partners also issued $100m in private activity bonds and secured a $189m loan under the US Transportation Infrastructure Finance and Innovation Act. Fitch rates both obligations BBB-minus.
Fitch believes the language of the cancellation provisions of the concession contract ensures bondholders will be made whole if the contract is cancelled. The Mobility Partners documents "appear to have strong clauses to protect the bondholders and in our view it appears solid", Langman says, "and in our reading of the documents the bondholders would be fully compensated" if the state cancels the contract.
Cancellation would be expensive. The House passed the bill to cancel the contract just a day after North Carolina Transportation Secretary Nick Tennyson told a committee that doing so could cost up to $250m in penalties. The North Carolina Department of Transportation did not respond to a request for comment. In an email, a spokesperson for I-77 Mobility Partners said: "At this time, we do not have a public comment or further information to provide."
While it appears bondholders would be made whole in the event of cancellation, "I think it would be very bad for the state," says Sands. "This is not our normal way of doing business, and the ramifications could affect more than the toll lanes, potentially raising a question about any state contract."
The I-77 project is on schedule and on budget, Langman says. But in its February peer review of US managed highway lanes, Fitch revised its volume outlook for I-77 to "weaker" from "midrange" because congestion in free lanes along the route is spotty, which could reduce the incentive to use toll lanes.
Although there are no toll caps and Mobility Partners has unlimited legal flexibility to increase tolls in excess of inflation, Fitch says "pricing power may take longer to build than on the peer facilities". There remains "a great deal of uncertainty as to the willingness to use the [managed lanes] in the service area with the lack of any other toll roads in the region".
Cultural traditions in North Carolina could keep toll rates and revenues in check, even if the cancellation measure fails to win approval in the state senate, says Sands. "North Carolina, for many years, has been a state very averse to toll roads," he says.
Economic development officials tell the story of how North Carolina attracted a major new call centre after the company's CEO balked at building in Richmond, Virginia because he did not want to make his employees pay Virginia's steep road tolls.
"Whether it's true or not, I don't know," says Sands. "But it's legend here."