There is an opportunity to add value in cities through a mix of investment types, write Frederic Jariel and Pierre Vaquier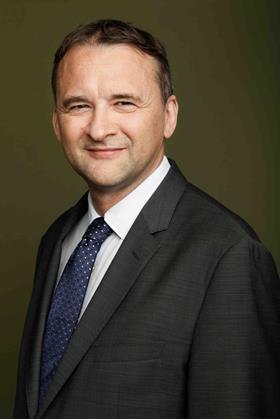 Much has been made of the coronavirus and its impact on cities – people are fleeing their cramped apartments and enjoying country life, and businesses are closing at alarming rates. Certainly the negative consequences of the pandemic have been profound. Nevertheless, there is strong reason to have faith in urbanisation and in the coming rebound of urban areas across the US and Europe. There is value, for investors and residents alike, in the persistence of vibrant cities.
Where is this value? More specifically, cities provide numerous social and economic purposes in a single location, as opposed to suburban and rural areas, which typically specialise economically.
If you enjoy dining or would like access to multiple school options, if you would like to shorten your commute or reduce your carbon footprint by giving up your car, or if you want access to a larger network to advance your career, cities excel. This will remain true once COVID-19 has subsided, and real estate investors have tremendous opportunities in connecting these functions – often through change-of-use, sector-agnostic strategies.
Consider the cases of La Défense in Paris, or the Financial District in New York City. Both are largely single-purpose neighbourhoods dedicated to work. They are densely populated with skyscrapers and each weekday millions of people enter in the morning and leave before dinner time. Through prioritising workday purposes, La Défense and the Financial District structurally discourage time spent at the areas' 'creature comforts' like restaurants, bars and movie theatres.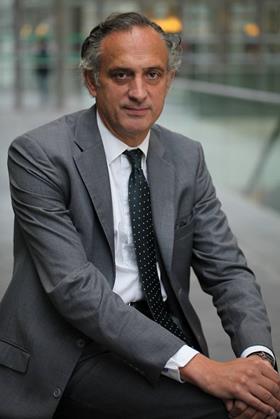 These neighbourhoods also create traffic and subway congestion at specific times of day. Unsurprisingly, neither district is viewed as a top living destination – although there has recently been good work done to repair their images.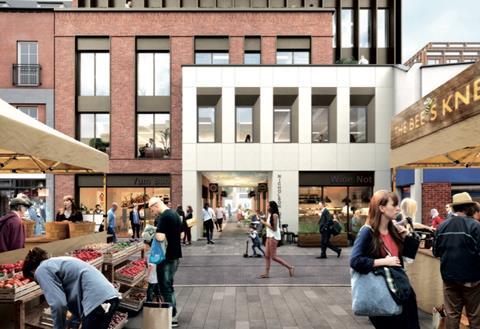 Now consider a city such as Brussels where only a decade ago residents bemoaned the traffic and lack of vibrancy. Today, the city has closed roads to promote pedestrian traffic, encouraging residents to explore and engage with local business, and it is re-zoning to create more multi-use areas so people can live closer to work, eschewing traffic.
Paris is thinking similarly today, wanting to transition to a city with fewer – or no – cars in iconic districts or streets like the Champs Élysées.
These examples highlight how living is better when a district caters for every use – and that investing in every use is valuable. In La Défense and the Financial District, not only could these areas be more enjoyable to experience, but economic opportunities are being missed when the focus is too narrowly serving the nine-to-five population. While office flourishes, residential suffers.
Conversely, increased quality of life in Brussels coincided with opportunities for investors. Building a mixed-use community opens the possibility of investment in residential, office, retail and dining. It therefore allows investors to realise the optimal function of each space and mitigates risk across the spectrum of property types.
Take the Nicholsons Shopping Centre in Maidenhead, England, that Tikehau Capital purchased in 2019. It was largely dedicated to a dying asset class, the retail shopping centre. In 2007 the property had been sold for £85m (€98m) and by 2017 the price had plummeted to £37m; by 2019 when we acquired the centre, it was valued at £25m but we began its conversion to primarily residential with office space and ground-floor retail. This unlocked its best use – foot traffic from the residential and office helps retail, and office and retail make living there a more manageable and enjoyable experience.
Vibrancy is not the only reason to be enthusiastic about urbanisation. Urban centres also create economies of sustainability. They enable carbon-free transportation with bikes – or carbon-efficient transportation through subways and buses – and efficient living in terms of space and heat, among other positives. So, through cities, residents can engage in a more environmentally conscious lifestyle and investors can decrease the footprint of their real estate portfolio.
The sustainability of a city is also amplified by mixed-use strategies. When someone is able to walk to work, then to dinner, and then back home, three opportunities to pollute have been eliminated.
One might fairly assert that vibrancy and sustainability alone cannot assuage concerns over COVID-19's impact on cities. Perhaps not, but mean reversion is a powerful force and past predictions of the end of urbanisation – such as when the internet could have led to remote work – were premature. The pandemic will not last forever and when we reach a safe normalcy, many will crave the positives that cities provide. It is safe to say that hospitality, for example, will generate greater revenues tomorrow than today.
Ultimately, the story of multipurpose neighbourhoods, and of the post-pandemic rebound they might enjoy, is one of value creation. Change-of-use strategies can transform an under-used, or misused, property and expand its potential. In turn, people can inhabit these spaces and invest in them to create vibrancy, thereby generating more value to the investor and to the people around them. Put more plainly: vibrant cities are important and worth supporting through deed and capital as we emerge from the COVID-19 pandemic.
Frederic Jariel and Pierre Vaquier are co-heads of real estate at Tikehau Capital