---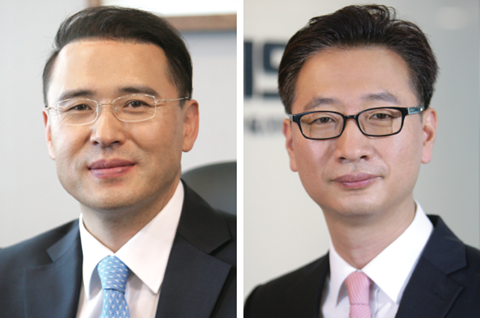 IGIS founder Dai-young Kim recently handed over the reins of South Korea's biggest real estate investment manager. Interview by Florence Chong
It took former chairman Dai Young Kim just eight years to build IGIS Asset Management into South Korea's largest manager of institutional capital in real estate, before he handed over the reins to co-CEOs Andie Kang and Joseph Lee.
Today, IGIS has a portfolio valued at US$18.5bn (€16bn), streets ahead of its Korean competitors. In terms of equity raised, IGIS's nearest competitor is Mirae Asset Management (US$7.2bn), followed by Samsung SRA (US$6.7bn) and Hana Asset Management (US$4.4bn), according to the Korean Financial Investment Association in June.
The story of IGIS encapsulates the development of South Korea's pension industry, along with parallel growth in the country's relatively young asset-management industry.
Lee tells IPE Real Assets that Korea's real estate fund industry grew from US$13bn to US$54bn between 2010 and 2017. Driving that growth was a shift in investment focus from fixed income and equities to real assets by institutions.
At the heart of Korea's pension system is the National Pension Service (NPS), which holds US$480bn. NPS, the world's third-largest pension fund, aims to increase its allocation to alternative investments – including real estate and infrastructure – from 11.8% today to 15% in coming years.
Lee says that when NPS changes direction others follow. "We have huge capital from our insurers. Samsung Life has US$208bn in assets under management, Hanwha Life US$100bn and Kyobo Life around US$89bn," says Lee.
"There are also 20-30 medium-size insurance companies, and these tend to commit US$200m-$300m annually to real assets."
The Korean real estate market, Lee says, cannot absorb all the liquidity available.
For two consecutive years, asset prices, especially for offices, have set new records. Yet the dollar value of all transactions in institutional-grade commercial real estate – office, retail, hotels and logistics – has totalled just US$12bn a year.
Kang says before the 2008 crisis, Korean developers were investing overseas, mostly in developing countries such as Vietnam. IGIS's experience, however, was mixed. Having learned from that period, following the crisis Korean investors focused on developed markets, mainly the US and Europe. They also targeted capital cities such as New York, London, and Paris.

Mirroring this trend, IGIS's overseas portfolio has quickly grown to US$4.3bn. One of its important overseas mandates is from Public Officials Benefit Association (POBA), which has entrusted IGIS with a US$220m overseas investment programme. IGIS has since closed three deals valued at a total of US$315m for POBA.
Kang says there has been a change in preferences, with Korean investors looking to debt. "A lot of corporations are sitting on cash. They also try to invest in cross-border capital markets," he says.
Lee confirms that, in the past two to three years, debt has become the first choice for Korean investors, especially insurers. Debt is attractive to Korean investors under current regulations set by the Korean Financial Supervisory Service.
So far, IGIS has identified the US senior and mezzanine debt market as offering the best opportunities and returns. IGIS has concluded 14 senior and mezzanine financing deals valued at US$1.4bn in US commercial real estate.
One notable deal was the financing of CalPERS's acquisition of 747 7th Avenue in New York, for US$220m. This was the largest real estate loan by a Korean lender in 2017.
Generally in offshore direct investment, the preference is for bond-type deals, such as the single tenant with a long lease, says Lee.
But despite the push to go offshore, IGIS's main business is at home. Lee says: "We remain heavily focused on core investment backed by domestic institutions, but we also aggressively diversify our portfolio on value-added and opportunistic strategies in our home market."
With values for core assets at record highs, sophisticated investors are seeking other ways to create value, such as buying non-core assets. It falls to the asset manager to execute strategies and create value.
In this climate, IGIS has sought to benchmark itself against successful US value-add managers such as Hines and Tishman Speyer , at the same time establishing a range of in-house services from asset management to property management, leasing and project management.
The IGIS property management unit alone employs 50 people. "Core assets are attracting a 20-25% premium, and we can easily capture this pricing gap to deliver higher returns to our investors on value-add investment," says Lee.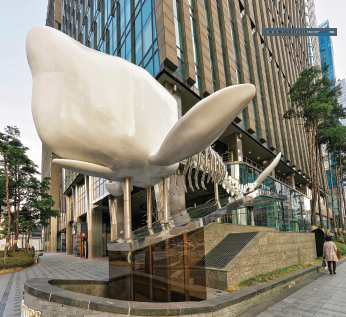 For example, IGIS bought a vacant building in Seoul CBD. It managed to secure three Korean tenants on long-term leases and achieve full occupancy, even during the renovation of the building. It then sold it to the Morgan Stanley Real Estate Investing Core Asia fund. "We achieved an internal rate of return of more than 25% on that investment," says Lee.
But while many institutions still like the defensive nature of core assets, says Lee, there is increasing awareness that asset-management services have become more important.
NPS, for instance, now mandates for core strategies for domestic real estate – IGIS and Samsung SRA Asset Management shared in a mandate of this type from NPS last year. That US$190m commingled fund was funded by two other investors – Korea's Ministry of Employment and Labor Reserve Fund and the Police Mutual Aid Association.
In June, IGIS received another mandate from NPS to become the cornerstone investor in a value-add fund. It is expected that, with gearing, it will have up to US$1bn to spend – making it the largest fund of its kind in South Korea. Such commingled funds are new in Korea. But with NPS and Korea Post paving the way, they could become commonplace.
But Lee explains that a shortcoming in the Korean asset management sector is its reliance on club arrangements for specific deals. The deal-by-deal approach becomes more difficult in a highly competitive market for assets. Lee sees this approach as "a huge inefficiency" in the market. Managers are handicapped by not having ready capital to capture investment opportunities, he says, and the size of assets has become too large for simple club deals.
In Seoul, capital values have crept above record highs. Lee recently walked away from buying Centropolis, the newly completed twin tower in Seoul, which is expected to sell for about US$1bn. However, last year IGIS set a record for office property in Seoul when it paid US$635m for Signature Tower. The purchaser was the NPS-backed core fund.
Today, IGIS is South Korea's largest office landlord, with a portfolio of 27 buildings valued at US$5.2bn. It also holds the largest portfolio of hotels, with 2,195 rooms – including five leading Korea brand Shilla properties – valued at US$1.2bn. Another 1,200 rooms are being built.
Collectively, IGIS's top 10 investors have entrusted it with over US$4bn to place in real estate. It is understood that NPS alone has almost US$1bn invested in 10 transactions with IGIS. The Korean Teachers Credit Union has placed US432m, and POBA US$422m.
Other big IGIS clients include Hanwha Life Insurance, Korea Post, Samsung Securities, Dongbu Fire Insurance, and MG Community Credit Cooperative. IGIS's foreign partners include Singapore's GIC, Alpha Investment (now part of Keppel Capital), Hong Kong-based PAG, and global firms Morgan Stanley, JP Morgan, AEW Capital Management and Invesco . IGIS includes many South Korean institutions in its network of 114 foreign and domestic investors.
In a country where institutional investors rely on asset managers to source and manage investments, IGIS has its work cut out.