The first COVID-19 vaccine could be could approved and ready for distribution by mid-December. The promptness and efficacy of the Pfizer and BioNTech treatment – along with other vaccines in development – have provided a glimpse of light at the end of the tunnel, especially for those hit hardest by worldwide lockdowns.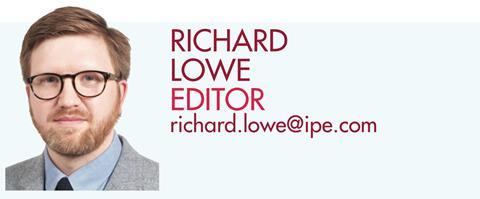 Real assets in the travel and tourism industries – from airports and airlines to hotels – certainly have been hit hard. And while the news of vaccines provides relief, for many it might still be too late to avoid collapse in the near term. By the middle of 2020, the average airline had enough cash to survive for less than nine months.
But the question is not just about survival in the near term. Even with the distribution of effective vaccines next year, the recovery in tourism is expected to take time. This might be especially true of business tourism; in parallel with questions about the need for office space post-COVID-19, will business people travel thousands of miles to 'discuss things'?
Owners of airports are struggling to see a recovery any time soon. Most are long-term institutional investors and so should be able to ride out the disruption, but the gloss has certainly rubbed off airports, which have been some of the most coveted and highly-priced infrastructure assets.
For hotels, the picture has been more nuanced: not all have fared so poorly. Urban hotels dependent on international business travel have suffered, but 'staycation' hotels that have been able to serve their domestic markets have held up.
For many hotel investors, it will be about seeing out the winter in a bid to reach the spring recovery. But those that struggle to service debt – or are in need of refinancing – could find themselves the targets of opportunistic investors.
Alternative lenders are preparing to move in on a funding gap worth tens of billions of euros in Europe, as banks retrench once more. Real estate debt funds grew in size and number in the years following the global financial crisis, and this latest episode could see them, along with insurance companies, take an even greater share of the European lending market.
In contrast to hospitality real estate – and a similarly beleaguered retail property market – the logistics sector has continued to enjoy its time in the sun. Logistics assets went into the COVID-19 pandemic as one of the most sought after types of real estate – both in terms of investors and tenants. Lockdowns have only strengthened that demand.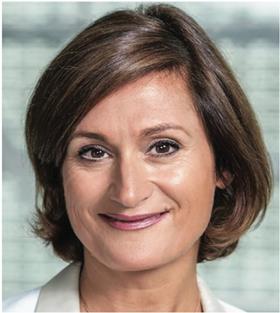 "The big winner is absolutely logistics," says Ralf Wessel, managing director of fund management at GLP. "The reality is what happens from COVID is a tremendous acceleration from physical shopping to online shopping. Obviously, we all saw that trend coming for many years, but the e-commerce penetration rate is growing fast. Generations that were still hanging on to physical shopping were forced to find their way to online shopping. That is just a huge shift in the sector."
In the latest IPE Real Assets study of the world's largest real estate investment managers – this year extended from 100 to 150 for the first time – we look at this demand and how investment managers are responding, and positioning themselves to capitalise on the growth of the asset class.
Clarion Partners acquired Gramercy Europe last year. Industrial property represents the biggest slice of its €50.1bn in assets under management, and there is no coincidence that the New York-headquartered investment manager has taken its first step into Europe through the sector.
"Investors have been asking us for quite some time for other solutions to expand their investment opportunities in logistics and warehouse properties," says Clarion CEO David Gilbert. "At the same time we have a lot of our tenants asking us… about expanding to Europe [to] help create solutions to their space needs."
We also look at a very important issue for real estate investment managers, as for all businesses: diversity and inclusion. Some firms are pushing for change, creating new policies and instigating initiatives. But is it enough? Some see significant progress, others are more sceptical. "Even now, in 2020, I'm still alone around the table… with a lot of men, because this industry is still a boy's club," says Nathalie Palladitcheff, CEO of Ivanhoé Cambridge.
And a study by real estate analyst Dennis van Oosten and Tilburg University professor Dirk Brounen has found a positive correlation between the diversity of boards and the performance of real estate investment trusts. It concluded that the "joint effect of age, gender, and ethnicity have a pervasive effect on" price-to-net-asset-value ratios.