The rise of online shopping fairly quickly had people asking themselves: do I really need to go to a store? Today, the effect that Amazon, et al has had on bricks-and-mortar retail is clear to see.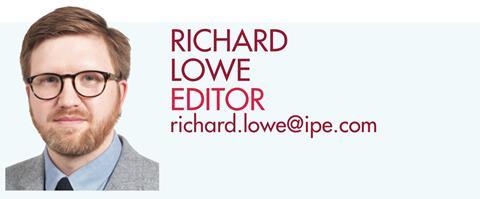 Airbnb has had a similar disruptive impact on parts of the traditional hotel market. But the advent of Zoom and Microsoft Teams never really threatened to undermine the concept of the office in the same way. However, with this year's global experiment in remote working, the technology behind video conferencing has helped bring about an existential crisis for the traditional office.
It is not only employees who are asking: do I need to be in the office? Employers are, too. This shift in mentality on the part of corporate tenants has major implications for office investors.
During a panel session at IPE Real Estate's first-ever virtual real estate conference, John Duckworth, managing director at the Instant Group, termed it "the unveiling of the efficacy of remote working".
There had always been a level of friction from management against adopting more widespread homeworking practices. "But now that is no longer in place," Duckworth said. "How they row back from that is anyone's guess."
While this does not mean the end of the office, "there is going to be this readjustment around the workplace", he said. "The attraction of the city will always remain, [but corporates] are going to want to see more of a dispersed approach around how they occupy workspace."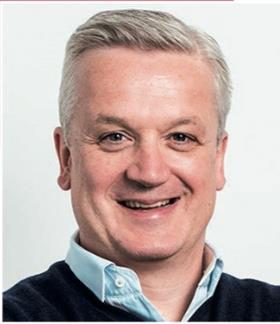 On the same day, François Trausch, CEO of Allianz Real Estate, admitted that the interests of Allianz the insurer and large employer, and Allianz Real Estate, an investment manager of office buildings, were not necessarily perfectly aligned.
"On the one hand, as the head of the real estate business, I am pushing for people to come back to the office, but also, as a corporation, Allianz is very comfortable in people working from home," he said.
But, he asked: "Can you grow a business from home? I'm not sure. Maybe a tech business, but not in a service industry. Can you really build a company culture over time working from home? Probably not."
Hiring people on Zoom has obvious inadequacies. But there are other reasons that the pull of the office will be felt again. Aldo Mazzocco, CEO of Generali Real Estate, said his experience of lockdown in Milan was "a fantastic first month with less wasting of time", followed by "a decline of energy" in the second month. By the third month it was clear people needed to come back to the office to help with "energy and alignment of thinking".
We explore the future of the office, and what remote working really means for the sector over the long term. In short, COVID-19 has not precipitated the death of the office, nor has it called time on the city. But it does imply major changes for tenant demand.
"There are a bunch of people saying city centres are a thing of the past, that the spell has been broken, and we can all work in some meadow in Cornwall," says Ben Sanderson, director fund management at Federated Hermes. "At the other end, there is someone saying that this is a temporary blip, and we'll all get back to normal and nothing to see here. Both of those views seem ridiculously extreme."
We also present our latest ranking of the world's largest infrastructure investors and the result of our survey of pension funds, insurers, sovereign wealth funds and other institutional capital owners.
Infrastructure is commonly marketed as a safe haven, often disconnected from economic cycles. It has met its first major test since the 2008 global financial crisis. But our survey suggests that it is faring well.
More than two thirds of investors say that COVID-19 has had no effect on their infrastructure investments, while only 11% have placed a moratorium on new investments, and the same amount are actually looking to increase exposure.
"As with all investors, we have seen some impacts across the portfolio, particularly on the toll roads," says Neil King, managing director and head of infrastructure for Europe at Canada Pension Plan Investment Board. "As long as life returns to normal over a sensible timeframe, then over the long term the value impacts will be low."
See here for the full results of the survey and the top 100 ranking.