The UK economy is suffering, but some believe the country's insurers can use their financial heft to kickstart an infrastructure boom. Joe McGrath investigates
The numbers show the dire situation in all its horror. Entering technical recession in the second quarter of the year, the UK's GDP shrunk by 20.4%, according to the Office for National Statistics – the biggest contraction ever recorded and the biggest of any developed nation. Of the sectors key to the UK's swift recovery from the economic pain of coronavirus, infrastructure is centre stage.
In June, Prime Minister Boris Johnson brought forward £5bn (€5.5bn) of capital investment projects to give the economy a much-needed shot in the arm. "The government is committed to building a Britain with world-class infrastructure," he said, announcing plans for a new National Infrastructure Strategy, further details of which will be released this autumn.
The announcement came a few days after Legal & General (L&G) called on insurers to do their bit to help fund UK projects.
"Long-term investors like pension-risk transfer (PRT) specialists have an important role in delivering regeneration, housing, transport and renewable energy investment by harnessing the power of pensions – and the timing couldn't be more critical," Sumit Mehta, head of investment solutions at Legal & General Retirement Institutional, told IPE Real Assets. "Now is the ideal time to invest in infrastructure as we deal with the economic consequences of COVID-19 and the lockdown of our commercial life."
The insurance giant believes that a fifth of the UK's infrastructure funding gap could be met by assets acquired by insurers through PRTs over the next decade, with tens of billions worth of assets expected to transfer from defined-benefit schemes to insurance companies.
In a report assessing the future role of insurers in infrastructure funding, L&G urged the government to work with the private sector to deliver projects of up to £1bn.
Allen Twyning, head of debt origination at the Pension Corporation, says: "If I were a government, I would be keen to have long-term assets involved." But he says that insurers are constrained from investing PRT assets in UK infrastructure plans owing to a lack of suitable projects. "If there was a big pipeline of things, I am sure that UK insurers, including us, would be there to fill it," he explained.
What constitutes a 'suitable asset' is partly dictated by regulation. While infrastructure assets are considered suitable for being structured as "matching adjustment-eligible" under Solvency II, some insurers want predictability of incomes, which is not always possible.
"For an asset to be used against our liabilities, we need near certainty of cash flows," says Twyning. "If you want to come to an insurer, you need to have a 'spens clause' or a high-prepayment fee to terminate your debt early."
Twyning uses the financing of a wind portfolio as an example. "Statistically, you know the amount of energy and revenue over a 20-year period, but the cash flow can oscillate wildly year on year. Traditional project finance shows that in good years you pay down more of the debt than in more fallow years, but that requires variable cash flow. Instead, we have to put in prudent solutions so it stipulates that, even in weaker years, we will get that debt serviced."
Insurers' inability to accept variable cash flows has excluded from consideration hundreds of infrastructure projects. Gareth Mee, UK head of actuarial at EY, says: "Solvency II does present a level of restriction to PRTs, given the directive's requirement for fixed cash flows."
Solvency I, and the UK's transposition of this EU directive, had previously included a level of additional flexibility that would have allowed insurers to be lenders on these projects, Mee explains, but this was extinguished with Solvency II.
Adam Davis, managing director of K3 Advisory, says the discussion over whether greater allocations to UK infrastructure will be possible for PRT assets is moot. "It is critical that insurers' assets are matching-adjustment eligible – otherwise, it is really a non-starter," he says.
Despite this, Mee says there are infrastructure projects that do meet insurers' criteria. In these circumstances, Solvency II can provide a commensurate benefit for the insurers.
Rule review
A review of the Solvency II rules is being undertaken by the European Insurance and Occupational Pensions Authority (EIOPA), with recommendations scheduled to be delivered to the European Commission in December.
Insurance experts, speaking on a non-attributable basis, suggest that the UK could be willing to permit additional changes to the regulations in the future, now that it is outside of the EU. If the rules that restrict insurers allocations are lifted, it is possible that acquired PRT portfolios could change dramatically in future, with notable industry consequences.
"The level of UK infrastructure allocation is relatively modest, with higher allocations to UK-listed assets, US-listed corporate bonds, UK equity release mortgages and UK commercial real estate," Mee explains.
"We would expect that higher allocations to infrastructure would generally allow insurers to write more PRT deals and hence shouldn't 'replace' the allocation to other assets. However, it is possible that it would reduce the allocation to some of these other asset classes if volumes weren't increased and the infrastructure projects were sufficiently more attractive."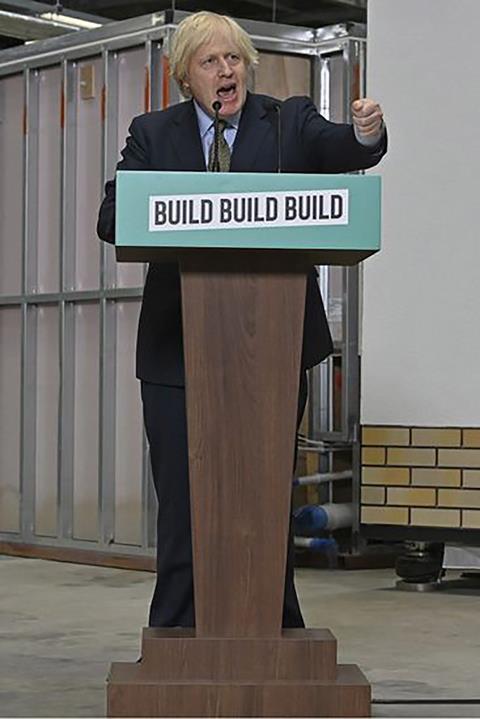 Pensions experts agree that the UK needs more infrastructure investment, and PRT insurers need a supply of investments. These two themes should continue to drive the growth of the market in the medium to longer term, according to Davis.
"I expect the PRT market to grow materially over the next decade, certainly in terms of the demand from schemes to insure as funding continues to improve," he says. "Insurers need to find alternative assets and new asset classes to be able to cope with this increased demand, and I have no doubt that infrastructure investments will play their part."
While there is broad agreement that such a trend would be welcome post COVID-19, the challenge now will be for regulators and the UK government to recognise the barriers that have slowed the speed of the market's development. If they can collaborate to find the right path forward, PRT portfolios could look very different in the years ahead.