Will the forced experiment in home-working bring an end to demand for office? Blake O'Donnell explores the potential changes to real estate cause by COVID-19 lockdown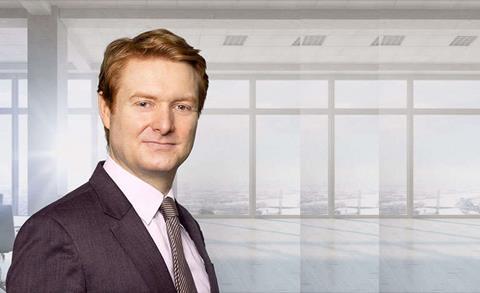 The era of the mega-city may be at an end thanks to COVID-19. The pandemic has forced the largest workplace experiment since the industrial revolution: virtually every office worker in the Western World has been forced, where possible, to work from their home office, kitchen table or couch.
Companies have developed remote infrastructure and systems to keep their businesses running. Now that the systems are in place they are unlikely to be discarded. In other words, the days of high-density offices with people sitting around doing what they can do at home are probably over.
Recently, Barclays chief executive Jes Staley gave a press conference stating that office blocks housing thousands of workers could become a thing of the past and flexible, remote and dispersed working will become the new norm. "The notion of putting 7,000 people in a building", could be consigned to history, he said.
The fact that 70,000 Barclays staff are now working remotely shows that it is possible to keep even a complex and highly administration-heavy organisation such as a bank running smoothly with remote workers. Mr Stanley envisages the bank's branch network could be used as 'mini-offices' for any employees from call centre workers to investment bankers in the future. Banks such as Barclays need to keep a branch network for political reasons and now see a way of better utilising them while doing away with expensive office space.
A recent survey from property agency Cushman & Wakefield analysed responses from more than 40,000 individuals globally about their work-from-home experiences during the COVID-19 pandemic. Three quarters of respondents agreed or strongly agreed that they were collaborating effectively with colleagues in the current environment and 73% said they would like their companies to embrace long-term or permanent flexible working policies.
Twitter has told its employees they are free to work from home forever. Facebook has also indicated it aims to have 50% of its workforce work remotely in the coming years. It is expanding its subsidiaries across many more countries so that it can hire more people remotely in those jurisdictions. It is likely that all the tech giants will follow suit. Facebook, Google and Twitter collectively occupy approximately 1.6 million square feet collectively across London.
Jason Calacanis, an early investor in Uber speaking to CNBC stated that big tech companies have realised during the pandemic that many of their employees are working better remotely and they have been able to hire high quality employees without ever meeting them. The employees that do not work well in the environment may be in danger of losing their jobs and be replaced with people who do. The prospect of having a fully remote workforce across borders working seamlessly is a game changer in their view for profitability and efficiency.
Obviously, our idea of how cities operate may change forever. The skyscrapers that dominate the architecture and space may be facing a future of much less demand and a dwindling supply of new tenants. Current developers may be building gleaming towers of concrete and glass for tenants that do not exist. Monumental city centre towers such as 22 Bishopsgate, The Cheesegrater and The Gherkin may be at an end. Around half of developers surveyed by Deloitte at the end of March said they planned to shelve plans for new office development and all of the developers surveyed said they were pessimistic about the London office market.
There used to be a stigma to businesses not having an office but the COVID-19 crisis has changed people's perceptions of what are the hallmarks of a business. If multi-billion-dollar companies aim to all but abandon their offices why should an small or medium enterprise go to the expense of having one?
For workers who have been complaining of high priced apartments and houses in city centres and long commutes, why live in a city at all? If they are paid the same and only rarely have to go to an office for meetings what is the necessity of living in London or New York? They could live in a much larger and cheaper residence in a place of their choosing and get paid the same or close to it. As long as they are at a desk during office hours and are effective their employer won't care where they are, they could be beside a swimming pool in Italy for all it matters. This will be particularly attractive for older workers with young families. However, some graduates may decide they have no interest in spending their 20s and even 30s living in shared accommodation in London if they can work remotely. Much of their lives already takes place online through social media so they are not drawn to the office and entertainment venues in the same way previous generations were.
The almost unstoppable trend towards online shopping with any item you can think of delivered to your door quickly and reliably has also made it more viable for people to live further away from shopping areas. The pandemic has forced people who rarely used shopping online to fully make it a habit.
If 25-50% of workers make these sorts of decisions, the fabric of cities will be changed beyond recognition. Quieter city centres with less businesses that rely on workers such as restaurants, bars and entertainment venues. Sky-high rents and house prices would start to deflate. The quieter cities become the less of a draw they are to young people and even tourists.
Large multinationals declaring that they wish to have a mainly remote workforce also contains within it the prospect of globalisation being further turbocharged. If your employee is not required to physically come to the office, it is now not necessary to hire people within your country's borders. You can hire better and cheaper talent from abroad by setting up a local subsidiary and not have to worry about visa issues. If they do not perform well, you simply dismiss them within a few months and hire someone else who does work well in that environment.
Our societal structures now need decades to adapt to these sorts of changes but they may happen in the very near term. There are serious implications for governments' tax receipts if high skilled jobs suddenly disappear across borders remotely. Most of the UK's wealth is stored in property prices; there are serious implications for the nation's wealth if the South East of England suffers a sudden decline in demand for commercial real estate and residential property. Obviously, there will be winners, in that regional towns and cities may see an upsurge in demand whereas before demand has been muted. Workers who do have remote jobs may feel less stressed, have a better standard of living and be more interested in forming social communities outside of work with their free time.
Blake O'Donnell is partner specialising in real estate finance and restructuring at Spencer West