The UK's National Infrastructure Commission has urged the government to increase private-sector investment, but investors want stability and clarity. Christopher Walker reports
A week is a long time in politics, but according to the latest report by the National Infrastructure Commission (NIC), "12 years is not a long time" in the infrastructure sector.
Every five years the NIC publishes a National Infrastructure Assessment (NIA), analysing the UK's long-term economic infrastructure needs and makes recommendations to government. And the latest assessment, published today, comes two weeks after the UK government announced its U-turn on the major high-speed rail development HS2, which NIC chair John Armitt described as "deeply disappointing".
The latest NIA proposes an ambitious programme of improvements to the UK's economic infrastructure requiring a big increase in investment in the 2030s and 2040s. If the UK is to reach net zero by 2050, it says, the country "must be a long way down the road to decarbonising electricity, transport, industry and heating" by 2035 – when it will have to produce its sixth five-year 'carbon budget'.
"The good news is that modern, reliable infrastructure can support economic growth, help tackle climate change and enhance the natural environment," said Armitt, summing up the NIA findings. "We stand at a pivotal moment in time, with the opportunity to make a major difference to this country's future. But we need to get on with it."
According to the NIC, public sector investment will need to be maintained at £30bn (€34.6bn) a year during the 2030s and 2040s, while annual private-sector investment will need to increase from £30bn-£40bn to £40bn-£50bn. This would include £20bn-£35bn a year of private sector investment in renewable generation capacity and flexible sources of generation, electricity networks, and hydrogen generation, and storage and networks for hydrogen and carbon capture.
As for transport, £28bn of public funds should be spent on supporting growth across regions through improving urban and national road and rail connections. To improve resilience and the environment, £1bn-£1.5bn of public money and £8bn-£12bn of private-sector investment will be needed each year for the next three decades.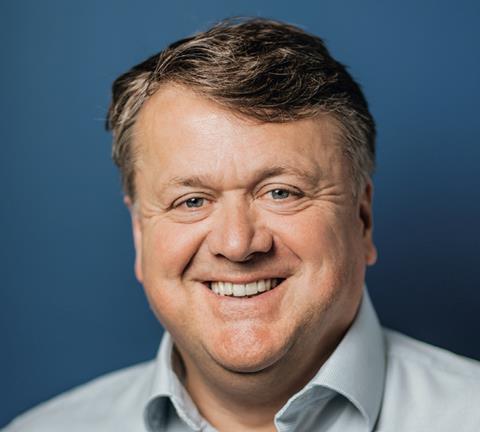 "It's good to see search clear recommendations in this report, which if implemented would certainly help fund managers who are making decisions on infrastructure investments necessary to support the path to net zero," said Hugo Llewelyn, the CEO of Newcore Capital.
The recommendations come shortly after a torrid time in UK infrastructure planning, which including this month's HS2 U-turn but also the recent debacle surrounding privately owned utility Thames Water.
"In a competitive global market, the UK must be able to attract investors based on the strength of its policy and regulatory environment, and the risk-adjusted returns available from projects," the NIA report says. "Government must be able to make good decisions, fast."
But Jon Phillips, CEO of the Global Infrastructure Investor Association, raised concerns of the institutional investor community. "The commission highlights that the private sector will need to provide more than half the investment needed over the next 20 years," he said. "Yet for global infrastructure investors, the attractiveness of the UK as a destination for private capital has fallen since last year to an all-time low.
"Infrastructure investors want a clear and stable policy environment, pro-investment regulation and speedier planning decisions. It is essential that the next government places a much higher priority on making the UK a more attractive destination for investment, to attract the hundreds of billions of pounds that are available in what is a highly competitive international market."
The report urges "to get cities moving" and says the government should invest £22bn to improve public transport in the largest cities outside the capital to unlock growth – with Birmingham, Bristol, Leeds and Manchester the initial priorities. There should be more devolution of powers and funding to all local authorities responsible for strategic transport planning, it argues.
It wants to Improve the UK's road and rail networks, calling for "an urgent and comprehensive review of rail priorities for the North and the Midlands following government's recent decision" on HS2.
"No doubt, the commission must have been dismayed by the U-turn on HS2," says Llewelyn. "Given [the] 'levelling-up' [agenda], national transport infrastructure is a central plank of its advice to government, and this report is making a series of pragmatic recommendations. In our view, it is vital that both the Labour and the Conservative parties now agree to these recommendations, so that institutional capital can invest with certainty for the long-term into these themes."
Keeping the UK on track for net zero
On energy and net zero, the report recommends accelerating the deployment of offshore and onshore wind and solar power generation, with "significant levels of system flexibility solutions built in for when the sun doesn't shine, or the wind doesn't blow". It recommends scaling up the grid to cope with increased demand and transforming the planning system to ensure it gets built on time. It also suggests a new contingency energy reserve to boost Britain's resilience to external shocks.
It stresses that heavy industry needs clarity on how and when it will be able to access networks that help with decarbonisation. The UK needs to have in place by 2035 core networks that can transmit and store hydrogen and 50 megatons of carbon dioxide a year between key parts of the country.
Susie Elks, senior policy adviser at climate-change think tank E3G, says: "The NIC makes clear that a focus on rapid electrification is central to underpin the economy of tomorrow. While the UK has long been a leader on power decarbonisation and renewables, that progress has recently badly stalled. We must continue to maintain pace, or risk losing out on investment opportunities as other countries catch up in the race."
To support the rollout of electricity vehicles (EV), the report suggests creating a nationwide network of at least 300,000 public charge points by 2030 across all parts of the country, to help drivers make the switch from petrol and diesel cards to EVs.
But Phillips reiterates his concerns. "Investors need to see long-term stability and consistency of approach to support investment – especially around emerging net-zero sectors such as carbon capture, hydrogen production and EV charging – in order to deploy more of the billions of dollars they currently hold in dry powder."
For households, the NIA recommends that the government should not pursue the use of hydrogen for home heating, because it will not be ready in time to meet climate goals and is far less efficient than electricity. Instead, by 2050, most households will use heat pumps or heat networks to stay warm – and the added energy security and lower costs of generation will mean lower energy bills
Juliet Phillips, senior policy adviser at E3G says: "Progress on heat decarbonisation has long been the Archilles heel of the UK's climate strategy. We are at the bottom of the European league table of heat pump installations. We urge the government to take heed of the NIC's unequivocal call to make heat electrification a national infrastructure priority."
Improving resilience and water infrastructure
Most of the infrastructure assets operating now will still be operating in 2055. For this reason, the NIC thinks that clear resilience standards for all infrastructure sectors and better maintenance practices should be considered by 2025.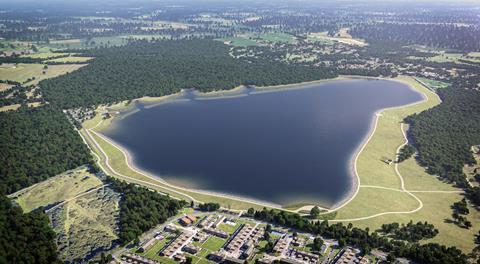 Investing in enhanced flood risk infrastructure must continue, it says, backed by clear risk-reduction targets and improved local coordination. Around 820,000 properties are at very high risk of river or sea flooding – and 825,000 at risk of surface-water flooding.
England will need at least 4,000 mega litres of additional water supply by 2050 to avoid the risk of serious drought. That should come through a combination of managing water demand and water companies investing in tackling leaks and building new reservoirs and transfer networks.
Operators in the transport, water and flood risk management sectors – each of which has a big land 'footprint' – should take strategic action to enhance the natural capital of the land for which they are responsible.
Llewelyn says: "The comments on water security are particularly apt given the water situation in the UK is becoming something of a nightmare. More reservoirs and better distribution are badly required."