The latest edition of IP Real Estate focuses on the listed property markets. Richard Lowe looks at a sector back in vogue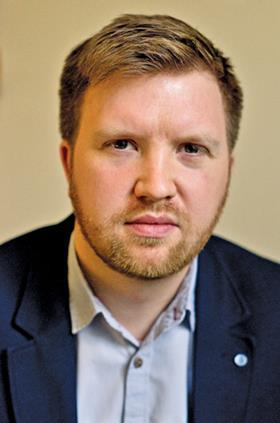 Like a number of large South Korean institutional investors, the Public Officials Benefit Association (POBA) has been building a global real estate portfolio in recent years as it diversifies into alternatives. It has secured investments in China, Brazil, the UK and – most recently – Germany.
For its first investment in Germany, POBA bought a 50% stake in a portfolio managed by listed property company Dream Global REIT for €221m. Although it was not quite the same as buying shares in the REIT itself, the deal is indicative of an emerging trend: investors are looking to the listed markets to provide quicker routes to market without the added costs associated with private fund managers.The challenge for the growing number of Asia-Pacific institutions with sights set on Europe and the Americas is accessing the market during a peak of competitiveness. Unlike investing in the stock market, you can't just buy shares. Then again, you can.
The deal also illustrated the globalised nature of real estate markets today. Dream Global REIT is listed on the Toronto stock exchange and had until this point been providing Canadian capital access to the German market. Now Korean pension money will be invested in German real estate via North America.
The successful launch of listed 'cash boxes', or 'blind-pool' REITs, in Ireland and Spain (as well as Kennedy Wilson's UK-listed enterprise) is another symptom of the phenomenon, albeit more the result of US – rather than Asian – capital hungry for European exposure. The speed with which markets such as Ireland and Spain moved once international investors returned has shown the importance of being able to deploy quickly.
News that Sorgente is looking to float on the Milan stock exchange later this year should come as no surprise. All opportunistic eyes are on Italy after recent flurries of activity in Ireland and Spain. There are undoubtedly mispriced and over-leveraged quality assets to be had in Italy – the challenge is getting to them. Local platforms are essential, as is speed of execution. Expect more IPOs to come.
IP Real Estate has established its second special issue focused on the listed real estate markets, reflecting a fairly recent return to vogue for the sector.
There are clearly differences between public and private property markets. They can behave differently due to the way in which they are structured, but fundamentally they are all part of the same asset class.
IPD, recently acquired by MSCI, is at the forefront of bringing these two seemingly disparate worlds together. This summer, IP Real Estate reported on a new hybrid benchmark devised by IPD on behalf of Standard Life Investments' global real estate fund, which is invested in both listed and non-listed investments. Standard Life's Andrew Jackson said he hoped it would form the basis of a new industry standard.