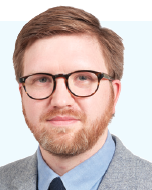 Fund managers and investors call on the real estate industry to provide better ESG data
When Triple Point Investment Management won the contract to be the delivery partner for the UK government's investment in heating networks, project director Ken Hunnisett realised much of the hard work had already been done.

Real estate is often said to be a long-term, buy-and-hold asset class for institutional investors. But the success of investments invariably comes down to getting the timing right.
Canada Pension Plan Investment Board became the first pension fund to issue a green bond. Elisabeth Jeffries assesses the significance
In 2016 the newly elected Justin Trudeau government in Canada promised to review infrastructure investment in the country. One of the key pillars in its first budget was the creation of a Canada Infrastructure Bank. The bank's CEO talks to Joel Kranc about its mandate.