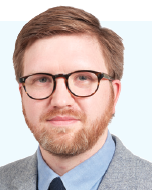 The latest figures from the UN put the world's population at 7.7bn. This is expected to increase by a further 2bn by 2050 before reaching 11bn by the end of the century. Retail property might be suffering the effects of modern (online) shopping habits, but demand for housing is only going to get stronger.
Norges Bank is moderating its real estate ambitions while opening up to unlisted renewables. Rachel Fixsen explores what is happening at the sovereign wealth fund

Tom Arnold, the global head of real estate at Abu Dhabi Investment Authority (ADIA), recently travelled to China where he met officials at Alibaba.

Fund managers and investors call on the real estate industry to provide better ESG data
When Triple Point Investment Management won the contract to be the delivery partner for the UK government's investment in heating networks, project director Ken Hunnisett realised much of the hard work had already been done.

The average Wi-Fi speed across 67 European cities is 24mbps. But where can you get the fastest downloads?