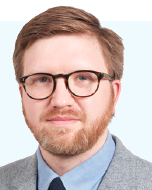 Tom Arnold, the global head of real estate at Abu Dhabi Investment Authority (ADIA), recently travelled to China where he met officials at Alibaba.

The average Wi-Fi speed across 67 European cities is 24mbps. But where can you get the fastest downloads?
When Triple Point Investment Management won the contract to be the delivery partner for the UK government's investment in heating networks, project director Ken Hunnisett realised much of the hard work had already been done.

Real estate is often said to be a long-term, buy-and-hold asset class for institutional investors. But the success of investments invariably comes down to getting the timing right.
Canada Pension Plan Investment Board became the first pension fund to issue a green bond. Elisabeth Jeffries assesses the significance