Macquarie has raised its latest North American infrastructure fund. But, as Karl Kuchel tells Christopher O'Dea, now begins the hard work of investing in a way that delivers for consumer and investor
The appeal of infrastructure to institutional investors is straightforward: they provide essential services – often facing little or no competition, under long-term contracts that typically allow operators to maintain revenue by raising prices in line with inflation – as well as promising stable returns over investment horizons ranging from 10 years to as long as 30 or 40 years.
Generating those returns is not always as straightforward as the investment proposition would imply. While it is a good bet that demand for heat, light, transport and a host of health and social services will be as strong as ever in 20 years' time, it is far from certain exactly how and where such essential services will be delivered in future. Complicating the situation are concerns about what impact transport or power generation might have on climate change, and how pollution and wellbeing must now be factored into the investment case for each asset, as well as portfolio construction and risk management disciplines.
Resolving the tension between such near-term and long-term considerations in the provision of basic services is the heart of infrastructure investing. Raising money from pension funds and other institutions is only the start. Investment managers must then buy or build projects that deliver many of society's critical needs – and do this within the financial constraints of today's capital markets and environmental and governance requirements, while delivering returns to their investors.
One guiding principle persists: the customer experience is always a key ingredient in the success of any project. "We view ourselves as responsible long-term owners of infrastructure assets that deliver essential services to communities,," says Karl Kuchel, CEO of Macquarie Infrastructure Partners. "It's very important that services are provided efficiently and responsibly, so we look for how we can improve our businesses and improve operational performance." The goal is to "provide a better experience to our customers and have a positive impact on the communities we serve," he adds.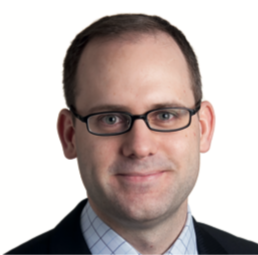 That view reflects the investment philosophy of Macquarie Infrastructure and Real Assets' (MIRA), which ended 2018 by closing its latest North American infrastructure fund at $5bn (€4.3bn), well above its $3.5bn target. Macquarie Infrastructure Partners IV (MIP IV) also exceeded its predecessor fund, MIP III, which closed at its hard cap of $3bn in 2014. Although MIRA invests globally, Macquarie takes a regional focus in the MIP series, which first began investing in North America in 2003.
"Our style of investing is to build a diversified portfolio of investments in each vintage, spread across multiple infrastructure sectors and multiple revenue drivers," says Kuchel. "Through these diversified portfolios, we can deliver lower return volatility and more stable growth and value creation over time."
To achieve those objectives, "we are generally looking for infrastructure investments that can grow their EBITDA throughout the economic cycle," Kuchel says. "These businesses can often adopt different initiatives at different points of the cycle to remain resilient, which is important should we move into a slower macro environment." Growing EBITDA across economic cycles is essential for assets that investors expect to own for decades.
A MIP fund is often the first stage. "Our funds generally have a 10-year holding period, or a view that we'll hold the assets for around that length of time," Kuchel says. "Then we'll sell our assets to other infrastructure investors that often have a long-term outlook, so when we invest we need to look down the road 20 years or more."
The MIP funds invest in four sectors: utilities and energy infrastructure, transport, communications infrastructure, and waste infrastructure. "We would expect to see opportunities in all of those sectors," Kuchel says. "There's a large opportunity, but there are different themes in each sector."
In the energy sector, for example, key themes include the decarbonisation of power generation through the decommissioning of coal plants, and replacement with renewables and combined-cycle gas plants. In the transport sector, he says, the move to electric vehicles and automated vehicles will affect transport and supply-chain infrastructure, while the continuing escalation of demand by end users for data-rich, wireless applications requires investment in fibre-optic networks and large data centres.
One theme that cuts across most sectors is business improvement and automation. "In general, that means a drive for efficiency and productivity through the implementation of technology," Kuchel says. "There is a greater role for technology to play in infrastructure assets today than historically and we are incorporating that thinking in each investment. We look at the potential for technology and automation to make each of our assets more efficient."
Incorporating such thematic factors into an infrastructure portfolio can be more art than science. "When you're investing with a 20-plus year outlook, it's impossible to say exactly how those trends will manifest, or to predict the timetable over which they will impact individual assets," Kuchel says. "But we want to be on the right side of those general trends, so whether they unfold slightly more quickly or slowly, we can be confident about our long-term outlook."
The communications sector presents a good example of how a longer-term theme can be implemented in portfolio construction. "As customers demand higher bandwidth connectivity, data transmission networks are being replaced with fibre," Kuchel says. "We want to invest in the fibre side of communications infrastructure because over time that will become the more pervasive infrastructure for transmitting data."
Macquarie recently announced MIP IV had acquired Bluebird Network, a telecommunications company based in the US. Bluebird provides high-bandwidth network solutions, focusing on connecting rural areas to major cities. The company's fibre-optic infrastructure also connects to Bluebird Underground Data Center, an underground collocation facility located in Missouri.
"The key objective for us is value creation over time," says Kuchel. "We're looking for assets that we can actively manage, improve their efficiency and operating performance, and grow earnings over time."
Will there be another fund after MIP IV? As long as people continue to need reliable electricity, efficient transport and clean water. "We have been able to access high quality infrastructure investments since we started the MIP series of funds, and we expect this to continue," Kuchel says.