There are a number a key transport projects vital to the US economy. Christopher O'Dea reports
Hudson River tunnel
New York Governor Andrew Cuomo, a Democrat, says it "may be the most important transportation project in the [Northeast] region". There is no doubt the long-delayed Hudson Tunnel Project has economic implications; Amtrak says about 200,000 daily passenger trips use the existing North River Tunnel, which was built in 1910; the tunnel's two single-track, electrified rail tubes provide the only passenger rail connection between Manhattan and the rest of the Northeast Corridor to the south of New York City.
A new rail tunnel is being constructed, while the existing one, which was seriously damaged by superstorm Sandy, is being repaired and modernised. About 450 trains use the tunnel each weekday. Amtrak says making repairs without the new tunnel would force all trains onto one track and that the reduction in capacity would have a "devastating effect" on the regional and national economies.
The issue highlights how political wrangling can delay big-ticket infrastructure projects in the US, even those with national economic implications. The tunnel is part of the Gateway Program, a massive transit rehab project involving the Federal Railroad Administration (FRA), NJ Transit, Amtrak and the Port Authority of New York and New Jersey. At a news conference in July, John Porcari, interim executive director of the Gateway Program Development Corporation (GPDC), said construction of the tunnel is the most urgent infrastructure project in the country, and earlier that month said it would be a "calamity" if the existing tunnel had to be closed before the new tunnel opens.
But funding remains uncertain. In July, the FRA said the new tunnel would cost about $13bn (€11bn), the lion's share of the $24bn Gateway price tag. New York State has pledged $5bn, and Cuomo met with Transportation Secretary Elaine Chao in July to discuss the project. "There is no other way for it to happen without federal participation," Cuomo said during a speech in New York City the day after the meeting. "And my friends, it must happen," he said. "It's a very simple concept. You have an old tunnel that is damaged that will collapse at one point, and when it collapses you'll see a collapse of the Northeast economy."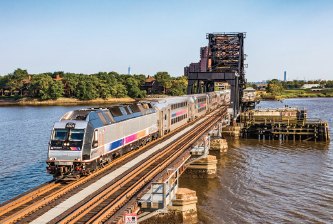 His pleas may have come too late. In late June, the Department of Transport (DOT) withdrew from the GPDC, formed in 2015 to secure funding for the project. "It is not DOT's standard practice to serve in such a capacity on other local transportation projects," a letter from the DOT acting general counsel said.
But Trump's 2018 budget request in May had put an end to potential funding for the tunnel. Cuomo fired back at a June press conference at Penn Station: "This is a project that fits all the criteria President Trump talks about. It is public-private sector partnership. It is New York State, New Jersey, partnering with the federal government."
Calling the Hudson Tunnel project a PPP is a misnomer. Since neither Amtrak nor commuter rail does more than cover its operating costs out of the farebox, the Gateway project could not be financed as a revenue-based PPP, says Robert W Poole, Jr, director of transportation policy at the Reason Foundation.
However, Poole notes, the lead agency – the Port Authority – owns revenue-positive transportation assets that it could sell or lease. His January 2017 study for the Manhattan Institute estimated the market value of the authority's three major airports as $16.4bn, the bridges and tunnels as $28.2bn, and the seaports as $3.3bn, for a total of $47.9bn. That could jump-start an asset-recycling programme, generating upfront proceeds from asset sales to fund other infrastructure that lacks revenue stream, says Poole – and there is plenty of room for private capital in that line-up.
Airports
The wind might be beginning to change for private-sector financing of US airports. At Los Angeles International, two procurements worth $2.7bn are under way for a people-mover system and a rental car facility. Both are deals for Design-Build-Finance-Operate-Maintain (DBFOM), the most extensive form of PPP. Atlanta, Phoenix and San Diego are considering PPP projects, while Kansas City is considering a design-build-finance contract for a new terminal.
Westchester County, New York, and St Louis are considering long-term leases through the Federal Aviation Administration's (FAA) Airport Privatization Pilot Program, created in 1996 to allow the privatisation of up to 10 airports. It has been little used because it is difficult to secure airline approval and local political support.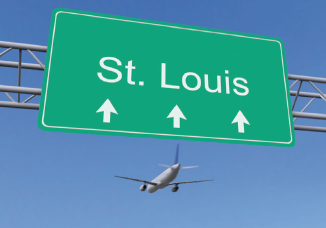 The most prominent attempt was in 2006, when Chicago received approval to lease city-owned Midway Airport to a private operator. In 2008, the city agreed to a $2.52bn, 99-year lease, but the financial crisis precluded financing.
In a closely watched situation, the FAA in April accepted an initial application for the City of St Louis, which owns Lambert International, to lease the airport to a private operator. If completed, it would be the largest privatisation under the programme.
St Louis already has PPPs with operators of the parking facilities, news and gift shops and restaurants. Pilot programme rules require airlines representing 65% of the volume at an airport to sign off on privatisation. Southwest is the largest carrier serving Lambert and American ranks second, so analysts believe the hurdle should not be difficult to overcome.
Oaktree learned the hard lessons of local politics earlier this year. Its bid to privatise Westchester's airport, which had been negotiated with the County Executive without competition, was rejected by the County Legislature, which then initiated a competitive selection process to pick a private operator and financing source. Local news reports in St Louis say Oaktree Capital – and Macquarie – have hired local lobbyists to help guide them through the process, which is expected to last at least through May 2018.
The president's 2018 budget includes funding for a multi-year process to transfer day-to-day air traffic control from the FAA to a new non-governmental, non-profit corporation, with the government retaining its role in regulating aviation safety. In late 2016, the US House Committee on Transportation and Infrastructure released and marked up an air traffic control reform bill that the administration calls "an excellent starting point that would successfully separate air traffic control from the rest of the FAA".
US Infrastructure: Land of opportunity
1

2

Currently reading

Case Studies: Projects in progress

3