Canada's large pension funds have long been at the forefront of global direct investment, in many cases by acquiring several of the country's largest real estate managers to create their own in-house teams. Today, those pension funds continue to invest around the world, while Canada's fund management industry is also consolidating its position in the global market.
And they are not just attracting the attention of domestic institutional investors. The largest public-employee pension fund in the US, California Public Employees Retirement System (CalPERS), made a major commitment to Canadian expertise three years ago when it became one of three owners of Bentall Kennedy – one the largest managers in North America and Canada's largest property manager. CalPERS acquired the ownership interest in Bentall Kennedy that had been held for the past two decades by Ivanhoé Cambridge, the real estate subsidiary of the Caisse de dépôt et placement du Québec. CalPERS has moved fast to develop an industrial platform managed by Bentall Kennedy, and the firm continues to win top honours from ESG monitors for its responsible property approach.
Bentall Kennedy is a key player in CalPERS's effort to increase its real estate allocation to roughly one-third, or $7bn (€6.1bn). In March 2013 it formed Institutional Logistics Partners (ILP), a joint venture specifically to facilitate the execution of the CalPERS industrial property mandate to Bentall Kennedy, which was funded with an initial allocation of $250m.
CalPERS added a further $600m in 2004. The ILP strategy is to invest in core industrial assets. According to Steve Lekki, senior vice-president with Bentall Kennedy, the partnership has invested capital in several markets, including Los Angeles, the Inland Empire, Northern New Jersey and Dallas.
The company has also cemented a spot as a world leader in sustainable property management. In 2014 – for the fourth consecutive year – Bentall Kennedy took top honours in three major categories in the Global Real Estate Sustainability Benchmark (GRESB), an annual survey compiled by the Netherlands-based GRESB Foundation that tracks property portfolios on a number of measures such as measurement of energy consumption, water consumption, waste collection, recycling, CO2 emissions, and employee training programmes and remuneration policies.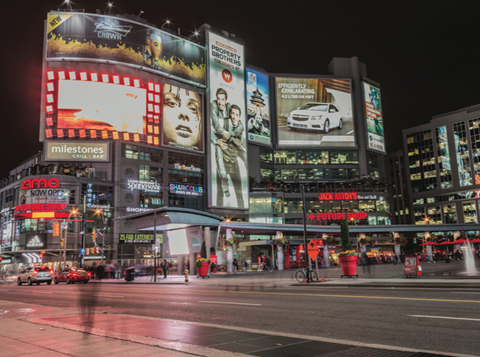 The MEPT Edgemoor fund, for which Bentall Kennedy is the real estate adviser, ranked first among 36 funds in the US in the diversified property peer group tracked by GRESB. At $5.8bn in net assets, Bethesda-Maryland- based MEPT is the largest commingled real estate fund in the US that is a signatory to the UN Principles for Responsible Investment (UN PRI). It manages assets for 318 pension plans for trade unions across the US.
Bentall Kennedy was co-founder of the fund in 1982 with Landon Butler, a real estate investor relations and fund sponsorship firm based in Bethesda. The investment strategy at MEPT focuses on new construction, 100% union-built, high-quality real estate properties in urban, transit-served assets in primary markets, using moderate leverage and providing superior liquidity. The strategy is executed with Bentall Kennedy's commitment to ESG principles.
At home, the firm tapped into the Canadian group retirement plan market in November 2013 through a relationship with Sun Life, opening the Bentall Kennedy Canadian Real Estate Plus fund offered by Sun Life Assurance Company of Canada. The fund gains exposure to real estate by investing 70% to 80% of its assets in Bentall Kennedy's flagship Prime Canadian Property Fund Limited Partnership, an institutional fund with a 30-year track record that held CAD3.8bn (€2.7bn) in assets in June 2014. The balance is invested in REIT index funds and cash to provide the fund managers with liquidity to manage subscriptions and redemptions from plan members.
Sun Life Financial is the largest defined contribution platform in Canada, and its Group Retirement Services distribution network reaches nearly 8,000 plans.
While the fund is still subject to a one-year constraint on performance reporting, a spokesman for Bentall Kennedy says the firms has been very happy with the growth of the fund.
Gaining northern exposure
Timbercreek Asset Management, which has CAD4.2bn in assets under management, is one of the largest privately held real estate investment managers in Canada. It focuses on debt, publicly listed real estate securities and other alternative strategies. It is continuing to innovate, following the strategy that has made it a major independent asset manager in little over a decade; readying a new institutional-only fund based on its successful public-traded mortgage REIT, and preparing to expand into the US with a second value-added fund. Timbercreek also manages property, and recently formed a new department to house those capabilities separately from its property investing team.
With a value-oriented investment philosophy, Timbercreek was founded in 1999 to "build an asset management firm that would cater to those institutions that weren't historically being served" by active real estate managers, says CEO Blair Tamblyn. That includes about two-dozen institutions with assets between $5bn and $25bn that needed real estate as an asset class but could not build internal teams. Tamblyn brought a capital markets background, while co-founder Ugo Bizzarri brought real estate expertise from his time at Ontario Teachers' Pension Plan. Those two disciplines have guided the firm's development.
Today, in addition to its expertise in debt, Timbercreek has one of the leading public real estate securities teams, and can access a network of co-investors that includes Canada's largest funds and leading real estate private equity teams. Those relationships enable Timbercreek to execute on larger opportunities that could be beyond the reach of managers unable to marshall large capital sources, which broadens Timbercreek's potential investment universe.
Timing has been good – allocations to alternatives and real estate have been increasing, and discretionary wealth managers globally and in Canada have been following in the footsteps of larger institutions, adding active real estate to their asset allocations. "There's really no shortage of capital," says Tamblyn. "As an asset manager, it is really a function of who are the best partners for us, based upon how we want to deploy capital."
Increasingly, that means an integrated strategy with a global reach. "What we're doing many times now is incorporating two or more of our core competencies," says Tamblyn, such as direct debt and listed securities. One of the firm's key initiatives is to develop business around the global securities team – the flagship Timbercreek Global Real Estate Fund recently passed the $500m mark and attained a three-year track record required by consultants. The firm is looking to add research talent in Asia, and additional analytical resources in New York or Toronto.
Institutions will soon be able to tap Timbercreek's mortgage investing expertise. The company manages two Toronto-listed mortgage investment companies that are among the largest such vehicles in Canada. Clients have asked for a longer-term, lower-coupon version of the fund strategy, which would be better suited to their assets and liabilities. "We're very close to coming out with that," says Tamblyn. The team is adapting the higher-yielding strategy employed in the Toronto-listed products for the US listed market. Raymond James, a major US advisory firm, recently initiated research on the Canadian listed REITs for its US institutional clients, Tamblyn says.
That builds on Timbercreek's initial foray into the US, a multi-residential value-added fund that deployed just under $100m. "On the front end, you put in a multi-res asset that, in our view, has not been operated to its fullest potential, and about two and a half years later, it comes out the other end looking squeaky clean and ready for an institutional buyer to acquire it," he says. "The first few buildings are starting to come out of the clean end of the car wash." And Timbercreek plans to raise another US value-add fund.
Longer term, Timbercreek aims to integrate all of its investing disciplines into a single strategy with a global remit. "An integrated strategy which we really feel has legs going forward is our four quadrant partner strategy, our version of a go-anywhere fund," says Tamblyn. "Public or private, debt or equity, our team is looking around the world for the best opportunities." He says current plans are targeting a dividend of about 5% a year and a total return of approximately 12%. While still in the planning stage, "we've been really pleasantly surprised by the strength of interest in that".
Funds sticking closer to home are faring well, too. In May, Integrated Asset Management Corporation, a Canadian alternative investment firm with $1.9bn in assets under management, closed on GPM Real Property (13) Limited Partnership, the 13th real estate fund the company has sponsored, with commitments of up to CAD200m. The previous GPM funds have a net internal rate of return of 12.8% since the series began in 1982. The GPM (13) open-end fund will acquire and develop properties in major Canadian urban centres including Toronto, Vancouver and Calgary, as well as secondary markets in Canada. Investments will be mainly light industrial, with retail and office properties. In line with conservative Canadian metrics, leverage will be limited to 40% of the gross asset value of the fund.
Toronto-listed Sun Life Financial launched a new asset management business, Sun Life Investment Management, in 2014 to specialise in private asset class pooled funds, with a focus on private fixed income, commercial mortgages and real estate, and liability-driven investment strategies for defined benefit pension plans and other institutional investors in Canada. The funds will be offered for sale to Canadian institutional investors who qualify as 'permitted clients' under Canadian regulations.
"Through this initiative we will be offering the same types of expertise to third-party clients that we have built over the decades to manage our insurance assets," Dean Connor, president and CEO, Sun Life Financial said at the time. The new business broadens the asset management business of Sun Life, which includes MFS Investment Management, Sun Life Global Investments and an Asian asset management business.
The three pooled funds were opened in April 2014 with assets totalling around $650m contributed by Sun Life Assurance Company of Canada and Sun Life Financial. The real estate strategy, focusing on high-quality, income-producing real property located in growing Canadian urban markets was seeded with a diversified portfolio of Canadian commercial properties with an aggregate value of approximately $300m.
The Commercial Mortgage Fund, which will invest in fixed-rate first-mortgage loans secured by high-quality income-producing office, retail, industrial, and multi-family rental properties located in Canadian urban markets was seeded with a portfolio of Canadian commercial mortgages totalling around $200m.
Institutions seeking northern exposure for their property assets will not have to wait long – Sun Life does not plan to keep its expertise under wraps. "We are starting the new business in Canada and intend to expand it to other markets over time," says Connor.