Competition in commercial property debt is back to pre-crisis levels. But Christopher O'Dea explains why an influx of new players is not necessarily a cause for concern
To get the most of a winter break at a tropical resort, it pays to get up early to stake a claim on the prime poolside real estate. Things are the same in the US property debt sector these days. Virtually all capital sources have funds available for lending, and they are all jumping into the pool at once, market participants say.
Just as resorts attract winter-weary holidaymakers with promises of sun-drenched relaxation, the genesis of the debt boom is simple. The catalyst is the record level of commercial real estate debt that will become due for repayment, or refinancing, in the next few years. That has attracted capital from yield-starved institutions that are as hungry for income streams as northern Europeans are for a sunny day in January.
While debt finance is ample across the capital stack, participants tell IP Real Estate that conditions today are different from the heady days of 2007 and 2008. And, despite the rush, it is unlikely the boom in real estate debt will turn into a game of musical chairs that leaves some parties stranded with non-performing loans, or underwater property.
What is emerging is a vibrant lending market featuring competition among debt providers eager to participate in transactions financing the best properties in the best markets on behalf of their investors. Winning the best deals requires strong client relationships, the creativity and negotiating expertise to structure transactions that keep risk in line with return, and the scale to finance large projects preferred by foreign investors that are looking to US real estate as a safe berth for capital.
According to research firm Trepp, approximately $1.5trn (€1.3bn) in commercial real estate debt is due between 2015 and 2017, with more than $300bn stemming from conduit commercial mortgage-backed securities (CMBS). Between 2005 and 2007, CMBS issuance soared, reaching a peak volume of about $230bn in 2007. Ten-year balloon loans comprised the majority of this issuance, creating a wall of maturities from 2015 to 2017 that will be more than 2.5 times the amount that matured from 2012 to 2014. "The next few years will test the strength of recovering capital markets," says Trepp research associate Joe McBride.
Paul Sisson, head of the Americas for CBRE Global Investment Partners, says: "That's really the catalyst that's caused people to raise debt funds. We are talking to a lot with investors about the wave of maturities." The underlying lending dynamics today are markedly different from the 2005-07 period, he adds. Debt investors today are refinancing loans, often with fresh equity injections or funds for tenant improvements, while "in the last cycle debt was replacing equity", which proved to be a toxic formula when property values declined in 2007 and 2008.
Asset managers are prepared.
Big debt platforms and mortgage REITs like Starwood and Blackstone are busy, while players in other segments of property finance are rolling out debt funds aimed at garnering market share. Insurance companies are building on their historic position as senior mortgage lenders, while smaller funds have been raised to target mezzanine and transitional opportunities. Those sources are offsetting reduced lending by banks and conduits, which are being restrained by regulation. The pullback by banks has sparked personnel moves, with bankers relocating to asset management firms to continue activity from new perches.
Despite a crop of debt vehicles to choose from, conditions in commercial real estate and the property debt market are much more like 2004 than 2007, says Michael Nash, chief investment officer of Blackstone's $9bn real estate debt platform, which encompasses the private funds offered by Blackstone Real Estate Debt Strategies, the publicly-listed Blackstone Mortgage Trust, and a hedge fund that trades CMBS.
"We would say the fundamentals are like 2004," says Nash. "Real estate fundamentals are sound, mainly from a curtailment of supply across asset types. There are cranes in gateway cities on the residential side and there's multifamily development throughout the US. But for pure commercial real estate, there's just not a lot of supply to speak of."
Pursuing that supply are institutional investors. "Capital availability was very low post-crisis. We can't make that statement today," says Nash. "There's ample capital for debt, privately, publicly, from banks, and market-based providers of finance."
Capital is coming from three primary sources, he says.
Public REITs have reduced leverage and streamlined their portfolios since 2009. "Their asset bases are wonderful, they're long-term holders, and they don't use a lot of leverage, so they provide a source of bids for high quality assets," he says.
Pension funds have increased their allocations to real estate. "They want long-term stable returns and the asset class provides that in many cases." And sovereign wealth fund interest is a development that Nash says could be "put in the 'new paradigm' category". The funds "have large capital bases that they can't invest enough in their domestic markets, and they are underexposed to real estate and underexposed to the US."
This bodes well for property debt, Nash says. Despite the strong interest, "I see much more discipline now than we saw in 2005-2007," he says. "That's because today's demand stems from real investment needs. You don't have the financial engineering that we saw seven years ago, where participants weren't making real estate investment decisions on a long-term holding basis."
Debt funds take conservative approach
That discipline is evident across the industry, from consultants who say frothy pricing in core real estate signals the time to look to more conservative strategies like real estate debt, to asset managers themselves, which are limiting fundraising to keep funds from becoming too large. Even established managers offering debt strategies for the first time are proceeding cautiously.
Alternative managers including Oaktree Capital Group, Ares Management and Apollo Global Management have expanded their real-estate offerings, in an effort to diversity their revenue sources. They are also poaching talent.
Los Angeles-based Oaktree last year hired Ben Bianchi, the former global head of Deutsche Bank's Special Situations Group, to lead its first foray into real estate debt, which is known primarily as a distressed-situation and opportunistic investor.
Its vice-chairman John Frank said last year that Oaktree was seeking returns net of fees in the high single digits from its real estate debt strategy, Oaktree Real Estate Debt Fund. The group is seeking opportunities that carry less risk than those pursued by its real estate opportunities funds, and the debt strategy appealed to investors seeking yield, he said.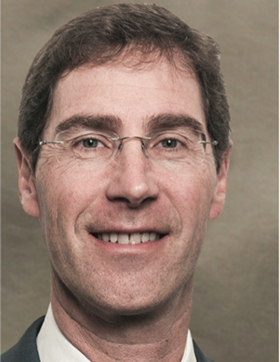 Oaktree has launched several new strategies as distressed opportunities in real estate and other sectors become harder to find. Chairman and co-founder Howard Marks also said that "more than five years into recovery as we are now, one would typically expect to see a pickup in defaults and other signs of distress. But, of course nothing about this cycle has been typical, so it isn't surprising that defaults and distress remain in short supply."
Consultants say debt strategies like Oaktree's fill a need for pension funds. Consulting firm RV Kuhns "believes that a tactical opportunity exists to invest in real estate debt," according to the minutes of an investment committee meeting of the Orange County Employees Retirement System's in 2013, where OCERS authorised a search for real estate debt managers. The $11.8bn fund subsequently allocated $75m to Oaktree's debt fund. Other funds that have committed to this debt vehicle include the Illinois State Board of Investment and the Hartford Municipal Employees' Retirement Fund.
While consultants are advising pension funds to consider real estate debt, managers are taking care not to accept more money than they can handle. Discussing capital-gathering last year, Oaktree's Frank said: "In launching these products, we never went out to raise as much capital as we possibly could. We went out to raise as much capital as we thought we could effectively deploy on behalf of the clients."
New York's Mack family, with long experience in development and private equity, moved into the debt space late in 2014 with the launch of Mack Real Estate Credit Strategies (MRECS), a direct property debt platform that focuses on lending for transitional and distressed assets in North America and Europe. It has an initial preference for mezzanine, preferred equity and first-mortgage loans. Peter Sotoloff, who served as managing director and head of originations at Blackstone Real Estate Debt Strategies, has been hired to spearhead this new strategy. Sotoloff, noting that the "landscape for borrowers is completely transformed", said there was tremendous demand for "flexible, experienced lenders" on transitional assets.
Principal Global Real Estate is in the early stages of investing its first multi-client debt vehicle, which closed last August. Principal manages $21bn in real estate debt, $14bn in commercial mortgages and $7bn in CMBS. Two years ago it was possible to find 10% yields on stabilised assets, according to Todd Everett, senior managing director and head of real estate finance at Principal. The arrival of more capital has compressed yields and spreads. "We could have raised more, but decided to cap it as markets have been getting more expensive," said Scott Smith, managing director in portfolio management at Principal.
Also entering the debt fund market is MetLife Investments, the US's biggest commercial mortgage lender with $45bn in commercial mortgages under management. In late 2014, MetLife Real Estate Investors registered with the SEC to offer a debt fund, MetLife Commercial Mortgage Income Fund, perhaps as early as the first quarter of 2015. The fund will originate and manage debt backed by US high-quality core properties, focusing on first mortgages and whole loans, fixed-rate and floating-rate, and will have three to seven-year terms.
The new entrants are filling a gap left by reduced lending from banks and mortgage security conduits that are constrained by regulation. US regulators are pressing banks to hold higher capital across the board, and new rules requiring CMBS issuers to retain 5% of each issue is slowing issuance. But the improvement in property prices has sparked some transactions as banks take the opportunity to take profits on real estate portfolios. While the result is a reshuffling of the bank property loan league tables, overall activity remains strong; banks loans are fuelling and responding to a CMBS market more active than at any time since the financial crisis.
Although a senior Deutsche Bank real estate lender moved to Oaktree, the bank is poised to dominate lending and CMBS rankings. Deutsche is reported to be selling up to $2bn in commercial real estate loans for mortgages for large shopping centres and corporate office complexes to US private equity firm TPG Capital. But it remains active in the US market. In fact, Deutsche was the most active contributor of loan collateral to the CMBS market during the first half of 2014, according to data from Commercial Real Estate Direct. The bank's contribution of $8.1bn of loans was 21% of the collateral that was securitised during the period, nearly double the 12% share of second-placed JP Morgan.
Banks issued $28bn in CMBS in the third quarter of 2014, the highest level since the 2007 financial crisis, according to data from Commercial Mortgage Alert. Restraint is the order of the day but when everybody is in the pool the water level will inevitably rise – and some are concerned.
It's "déjà vu all over again," according to Moody Investor's Service's report on CMBS in the third quarter of 2014. "Loan originators continue to loosen underwriting standards, contributing to one of the largest quarter-over-quarter increases in leverage in conduit loans" ever, said Tad Philipp, Moody's director of commercial real estate research. "The use of aggressive and pro forma underwriting, which presents a property's net operating income as higher than sustainable levels, is on the rise."