Ivanhoé Cambridge has recognised a change in global real estate markets and is adapting itself to new markets and new technology - Interview by Florence Chong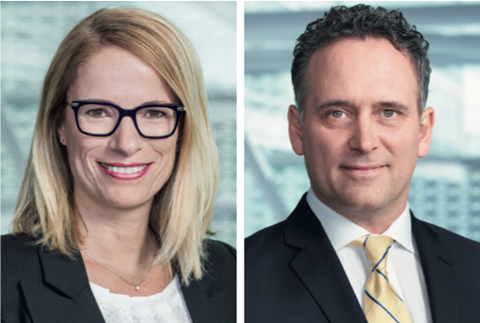 The growth markets in Asia-Pacific, Latin America and South America hold promise of future growth and diversification for Montreal-based Ivanhoé Cambridge, as it seeks to adjust to what it has identified as the shifting sands of global real estate. Europe will also become a more important 'new' market in the industrial and logistics sector for the firm.
At the end of 2017, developing growth markets and Europe accounted for 9% and 14%, respectively, of Ivanhoé Cambridge's assets under management, compared with 45% in the US and 32% in Canada.
As part its growth and future-proofing strategy, Ivanhoé Cambridge plans to tap into growing e-commerce and urbanisation, which means more investment in logistics and residential. In less than two years, the company has raised its logistics investment from 3% to about 11% – and it hopes to increase that to at least 20%. Ivanhoé Cambridge, the real estate subsidiary of Caisse de dépôt et placement du Québec (CDPQ), one of Canada's largest institutional investors, is actively repositioning its C$60bn-plus portfolio.
The most significant sectors in that portfolio are office (29%) and retail (27%). "We want to right-size our exposure," explains Mario Morroni, Ivanhoé Cambridge executive vice-president, industrial, North America.
"We were heavily invested in malls years ago [and] we did very well. We used to be about one-third office, one-third retail, about 15% residential, and we held other investments, such as funds. Now, 20% is in multifamily, office has come down slightly and retail should adjust to about 20% over the next couple of years. We see the new consumption patterns and we are adapting. We want to make sure that, globally, we have the right mix of logistics, retail, office and residential."
Ivanhoé Cambridge has identified a movement towards consumption hubs – where retail meets logistics – and it is catering for consumption online and offline. It has also noted the evolution in mixed-use projects. Urbanisation and millennials have created demand for community developments offering residential, retail, industrial, warehouses and, perhaps, a hotel – all connected physically and electronically.
A precursor might be virtual communities, where apps connect to a person's home, office and living space. "We expect to see evolution of these virtual communities leading to the physicality of building them," says Morroni, who believes that, as technology embeds into daily life, real estate will start to reflect people's lifestyles and property use.
Ivanhoé Cambridge's president, growth markets, Rita-Rose Gagné, says: "There is definitely a trend towards convergence of online and offline in physical space. We can see this convergence within our Canadian portfolio."
She says retail is evolving, with shopping malls having an online role. Retailers need to cut transportation costs, and supply chains have a big part in this. "For example, we have an online, cashless supermarket that is a retailer in one of our malls. It serves as a physical retail outlet, fulfilment centre and distribution hub. So there is convergence, and technology is critical in developing that. Consumption now takes place both online and offline. For us, it is a question of benefiting from both sides."

Morroni says: "In the US in 2011, one-third of all logistics product developed was e-commerce driven. Today, 50% is e-commerce-driven. In the US and in Canada, where the retail market is more mature, retailers must contend with how they are going to adapt to new consumption trends.
"Logistics is part of the supply chain. We want to make sure that, whether a product is bought in store or through an omni-channel programme – or directly through e-commerce players like Amazon or Wayfair – it transits through our warehouses."
Morroni says in the US every additional 1% of online sales – representing US$50bn (€43.7bn) in retail sales – requires an additional 60m sqft of handling space. "It is estimated that we will need 400m-500m sqft of new product in the US to meet anticipated growth in online sales by 2022. This bodes well for the logistics sector because supply will need to keep pace."
Online retail growth is exploding in many developing countries. Gagné says: "There is a rising consumption base coming from the middle classes and the age of the consumer."
Rising to the top
Ivanhoé Cambridge has become a high-profile institutional investor in logistics. In January it finalised a US$880m joint venture with Prologis in Brazil. It then entered a partnership with Oxford Properties to buy the US assets of IDI Logistics from Brookfield Asset Management. Ivanhoé Cambridge reportedly paid US$3.5bn, selling a 50% stake to Oxford Properties for US$1.75bn.
With the deal bringing its total industrial holdings to more than 100m sqft, Ivanhoé Cambridge can claim a spot in the top 20 largest industrial property groups in the US. Ivanhoé Cambridge has also invested in China and India with pan-Asian logistics group Logos, as well as moving into the promising market of Indonesia.
Globally, the company has invested about C$9bn (€6bn) in logistics. Of that, C$6.5bn is in Canada and the US, US$1bn in Brazil, and the rest in growth markets, especially Asia-Pacific. Gagné said the group has C$2bn committed to logistics in five geographic areas in Asia and South America.
"We have also entered into a partnership in the UK for about £200m (€228bn). These are partnerships that offer ongoing development, and there is the possibility of deploying more capital in Europe."
Morroni adds: "Most of that growth will be in emerging markets and Europe. Europe is very small in terms of allocation today." Future investment will be in emerging markets in India, Brazil, Mexico and China, where Ivanhoé Cambridge is working with partners to establish build-to-core assets.
Morroni says: "That is not to say we are not going to do anything in North America. There will be organic growth, based on what we already have in position there."
Global retail sector problems, particularly in the US, which are blamed on e-commerce, are exaggerated. The fact is there are simply too many malls, he says. "In Canada, we have a great platform with best-in-class malls that have done very well for us. Some of our weaker malls have actually been disposed over the past four or five years, as we reposition our portfolio."
In growth markets such as India, shopping malls have different roles depending on the culture. "We don't believe in this notion of the death of the mall, but it is question of adapting both models together and maximising the product for the consumer." Gagné says urbanisation is leading to mixed-use communities. Such developments, she says, bring together key real estate asset classes under one single project. Ivanhoé Cambridge is watching this trend with more than passing interest.
Alongside logistics, residential promises growth. Ivanhoé Cambridge has partnered with Greystar to build multifamily and mixed-use developments in the US. The group is investing in residential for both sale and rent, and is exploring new concepts, such as co-living. "Real estate is changing," she says. "Growing demand from young millennials entering the workforce now and needing somewhere to live near their place of work is already a big theme in China, Brazil and Mexico. Some of those countries are also looking at affordable housing to address different spectrums of the middle class. We are doing residential in India." Ivanhoé Cambridge has committed US$250m with Indian partner Piramal Enterprises.
The company is also building multifamily in Germany and the UK. Morroni says: "How the millennials want to live, work and play is forcing us to rethink how to use space differently in all of our markets. Technological advances will also dictate how real estate evolves. "For example, as modes of transportation evolve with the likes of Uber, ride-sharing and eventually driverless cars, there may be opportunities to repurpose parking lots to create value."
Gagné say partners are "the cornerstone of our strategy". In 2016, it joined with Macquarie Capital to take a strategic stake in Logos, which has A$9.7bn (€6.1bn) asset under management. Gagné sees this as a way to participate in a strategy and to understand the market without being involved in day-to-day operations. More recently, again with Macquarie Capital, Ivanhoé Cambridge set up a joint venture with Peel Logistics in the UK. It has also partnered with Blackstone to take private the Pure Industrial REIT, listed on the Toronto Stock Exchange.
The company is monitoring public market opportunities in growth markets, noting that, in some countries the REIT market is institutionalised. Gagné says returns in developing economies are generally higher. "We do like development in those markets. Sometimes we adopt a core and value-add strategy. Typically we will make sure that there is an interesting spread over what we would get in approaching the same type of product in a developed country."
Morroni concludes: "If we can find the returns we are looking for, we are going to be active investors. And if we can find accretive returns for our shareholders, our portfolio could potentially get up to US$80bn over the next five years."