US pension funds are rethinking their approach to global diversification. Eric Adler tells Richard Lowe how this could be critical for the European open-ended fund sector
Cross-border investment has been in existence for some time, but it is only in recent years that real estate has been able to claim its place among other truly global asset classes.
And so the rebranding of Prudential Financial's real estate investment management business is a sign of the times. Before 16 May, it had a split identity; it was known as Prudential Real Estate Investors (or PREI) in the Americas, Japan and Korea, and Pramerica Real Estate Investors (or Pramerica) everywhere else. Today it is known singularly as PGIM Real Estate.
The rebranding of the real estate business followed a renaming of the wider fund management group, from Prudential Investment Management to PGIM. Eric Adler, CEO of PGIM Real Estate, said this "led to a good opportunity to clarify who we are globally, because, historically, we've had to operate under two names".
Just over 10 years ago, PGIM Real Estate had investor clients from eight countries. Today, the number has risen to 28. More than one-third of capital raised since 2014 has been for cross-border investments, Adler says. Two-thirds of its Asia-Pacific clients have invested in US strategies, and nearly a half of its European clients have committed capital to non-European ones.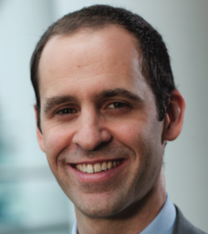 What is perhaps even more interesting is that 20% of US money raised over that time has been for strategies outside the US. American pension funds have long invested internationally, but they have often done it sparingly and opportunistically. With such a deep and dynamic real estate market at home, the case to invest in Europe and Asia-Pacific has always had to be particularly compelling – and often related to market-cycle opportunities.
But that could be changing. According to Adler, the traditional approach of having all of a pension fund's long-term, core real estate exposure in the US is being reassessed. Returns from core US real estate are moderating, following several remarkably strong years – making, for example, the pricing of core European real estate look attractive – but Adler believes there is a more fundamental shift in thinking taking place.
"What I've seen is a more underlying reflection on global asset allocation policy" that is more supportive of global diversification "than I've ever seen it", he says. "This idea of global diversification for the long term seems to be much more in the lexicon of the US investor than ever before."
"It's the US money that changes things. Going forward, there does seem to be a switch that's structural in Europe that should allow for more scale in these open-ended funds"
This shift could be a boon to the open-ended real estate fund sectors in Europe and Asia-Pacific. US pension funds have been consistent supporters of the real estate fund model. They are the key participants in the massive core open-ended funds in the US, and they routinely invest in closed-ended funds targeting value-added and opportunistic investments in domestic and international markets. A shift to core investing internationally could provide an important new source of capital for funds.
This could be the catalyst that open-ended fund managers have been waiting for in Europe. There are already a number of sizeable pan-European vehicles, but the sector has never taken off in the way some hoped – and the funds remain smaller than their North American counterparts.
"There have been open-ended core funds in Europe for a long time," Adler says. "The issue is critical mass." In fact, European open-ended funds should be bigger than their US equivalents to provide the same level of diversification, since they cover several national markets – rather than one – often with different currencies.
"Relying solely on European institutions to build the scale necessary in those funds wasn't enough and that's why they just haven't taken off," says Adler. "It's the US money that changes things. Going forward, there does seem to be a switch that's structural in Europe that should allow for more scale in these open-ended funds. We've been talking about it for 20 years in Europe but it hasn't taken off. I think this time it will."
Asked whether PGIM is about to launch an open-ended European fund, Adler says there is nothing to announce. But, he adds, "the next step in our product architecture in Europe will be some kind of perpetual-life vehicle akin to what we've been doing for decades in the US".
The UK's decision to leave the European Union threatens to throw a spanner in the works, prompting US investors to take a breather while the situation in the region becomes clearer. But Adler believes this will be a short-term effect and that the more structural shift in favour European open-ended funds will continue regardless. "The trend is just as robust, Brexit or no Brexit," he says.
But in the near term, he admits Europe is missing out on some capital flows. US investors have more of a reason to look at Asia-Pacific open-ended funds while Europe sorts itself out. "They are saying, for core, I still like the European story, but in the very near term Asia seems remarkably less volatile for once, from a political standpoint."
Simultaneously, Asian investors may well look at US funds. "More and more of the Asian institutions seem to be getting comfortable with the idea of open-ended perpetual-life vehicles." Adler says.
"In the long term, all of that points to an interesting dynamic towards both Asian money and US money into European core. In the near term, Brexit has clearly just had people pausing. More time needs to go by so they can understand the implications, and that is leading to American money interested in Asian open-ended funds and Asian money more interested in American open-ended funds. That's the near-term move, but it all feels quite structurally good for European open-ended funds in the long term."