As global travel restrictions begin to ease, investor interest in student accommodation is as strong as ever. Florence Chong reports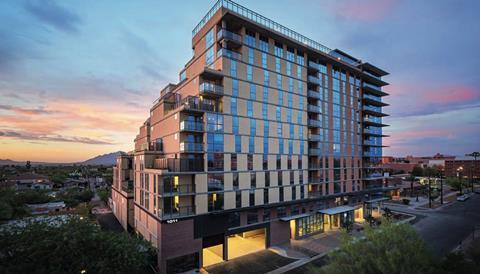 The global COVID pandemic, which kept international students from travelling, has not hindered the flow of capital into global student housing. Far from it.
Student accommodation transactions swung back in record numbers in 2021 in key markets such as the US and Europe.
Student housing is becoming the new home for money chasing yield and stable cash flow in uncertain times. And for existing investors, the public health crisis has reinforced the resilience of this asset class.
In the worst-hit student market, Australia, purpose-built student accommodation (PBSA) asset values held firm right through the country's protracted international border closure between 2020 and early 2022.
That is not to say that Australian PBSA operators did not haemorrhage cash over the past two years. Collectively, they lost A$500m (€341m) in 2020 and double that figure in 2021. The sector does not expect to get back to business as usual until the 2023 academic year.
But looking on the bright side, investors say that a lack of distress sales is a vote of confidence in the future of PBSA in Australia.
Amid the lock-downs last year, Allianz Real Estate topped up its sizeable portfolio in Australia, buying two assets from the South African company, Redefine, for A$459m, in Melbourne – a city that was locked down for 262 days.
Allianz is one of the biggest backers of Scape, Australia's largest PSBA operator, investing in Scape's development and core investment vehicles.
Danny Phuan, head of acquisitions for Asia-Pacific and head of China at Allianz Real Estate, says: "We do have a fairly large exposure to student accommodation in Australia already, but if a good opportunity comes along we will not hesitate to buy more. Allianz is a long-term investor, and we look at the fundamentals of a market before investing."
He adds: "Australia has proximity to its student source market in Asia. Demand for education is still there in Asia, and Australia remains an attractive destination. When international students start to come back, we will see a ripple effect on demand for accommodation."
As he sees it, the worst of the pandemic is likely over.
"My industry peers who have travelled to Sydney and Melbourne, tell me flights are full with international students going back to Australia."
The Australian market bounced back later than the US or the UK, primarily owing to delayed opening of Australia's borders.
Allianz and its co-investors believe they have weathered the worst of the pandemic. Financial strains are managed with the co-operation of banks, and Phuan says operators have ensured that stakeholders are comfortable through the tough times.
The global PBSA sector, whether in Australia, the US or Europe, could not have received a better endorsement than the commitments of a savvy global investor like Brookfield Asset Management.
Last December, Brookfield partnered the Scion Group to acquire a US student housing portfolio of 27 properties with more than 17,000 beds in a deal reportedly worth US$1bn (€920m).
In March, Brookfield formed a partnership with an Australian company, Citiplan, aiming to grow a A$500m platform.
Ruban Kaneshamoorthy, Brookfield's head of real estate investments, Australia, says: "Australia has been on our radar for a long time."
When COVID hit, he says, it was felt there might be an opportunity to acquire completed assets at a discount. But that was not to be.
"No one was offloading assets in a firesale fashion," Kaneshamoorthy says. "We are a value investor, and if we had been able to buy stabilised assets at material discounts that would have been our preferred entry. It simply didn't occur."
Indeed, there was "no blood in the street", even when occupancy rates dropped to a parlous 10-15% in some PBSA buildings.
To Kanashamoorthy, the Australian experience speaks volumes about the commitment of operators and investors alike, and the resilience of the sector.
"We took a conscious decision that it probably made sense for us to develop our own products," he says. "We considered setting up our own platform, but felt partnering with Citiplan, which owned the highly-regarded Journal Student Living brand, was the better option.
Brookfield's first development will be for 400 beds in the inner Melbourne suburb of Carlton, opposite the University of Melbourne.
After Australia, Brookfield may look at other markets, like New Zealand. Kaneshamoorthy says there is no reason why Brookfield would not look beyond Australasia, "given the learnings we have from investing in other markets, and in particular the UK".
Even as it seeks to penetrate new markets in Asia-Pacific, Brookfield is consolidating elsewhere.
Brookfield is backing UXCO Group, part of Grand M Group (in which it has a majority interest) in its push to become one of, if not the largest, student-housing provider in Europe.
The Canadian investor made its first investment in the UK in 2016. That initial portfolio morphed into Student Roost, a business with 23,000 beds, but it is now on the market. Today, Brookfield's exposure to student housing totals around US$7.4bn, most of which is in the UK.
Strategy rethink
The pandemic has been instrumental in another industry heavyweight, Singapore's CapitaLand, recasting the business strategy of its listed subsidiary, Ascott Residence Trust (ART), to expand into student housing.
ART is CapitaLand's S$7.3bn (€4.9bn) lodging and hospitality business, operating and owning an international portfolio of 17,000 units in 15 countries in Asia-Pacific, Europe and the US.
In January 2021, ART rewrote its investment mandate to include student accommodation, choosing the US as its entry market.
In just over a year, ART has built a diversified portfolio of nine predominantly freehold student accommodation properties with over 4,500 beds. Eight of the properties are in the US, and one is in Japan.
Beh Siew Kim, chief executive officer of Ascott Residence Trust management (the manager of the vehicle), says: "Our seven US operating properties had a robust occupancy rate of close to 100% in the financial year 2021.
"With international borders closed due to COVID-19, the US student accommodation market remained resilient due to a predominantly local student population at its universities. Universities in the US were also early movers in resuming on-campus activities.
"Across the US market, occupancy rates recovered to pre-COVID-19 levels, and a 2.3% year-on-year increase in rents for the 2021 academic year saw the strongest rental growth rate across the country since the autumn of 2016."
Beh believes market conditions across the overall US student accommodation market continue to be favourable this year.
She says ART's first student accommodation property in Japan, which opened in March, is under a 15-year master lease with the largest student-accommodation operator in the country. It started to generate stable income immediately, she says.
As international borders gradually open, Beh says that ART continues to seek suitable investment opportunities for quality student-accommodation properties in key markets with strong student population growth. These include the US, Europe, the UK, Australia and Japan.
ART's entry into student housing was preceded by multifamily.
"Throughout COVID-19, ART's long-staying guests provided a stable occupancy base at our serviced residences and rental housing properties, offering resilience to ART's performance," she says.
In contrast to its hotels and serviced apartments, Beh says, ART's portfolio of 11 rental housing properties in Japan achieved a strong average occupancy rate of over 95% in 2020 and 2021.
Buy or build?
Jacyln Fitts, who heads the CBRE student housing team in the US, says that Ascott has demonstrated its commitment by not just buying assets but by setting up a partnership to build assets.
Ascott and Riyad Capital have started to build their first project under the joint venture (JV), Student Accommodation Development Venture (SAVE), in Nebraska to serve 25,000 students from the nearby University of Nebraska-Lincoln.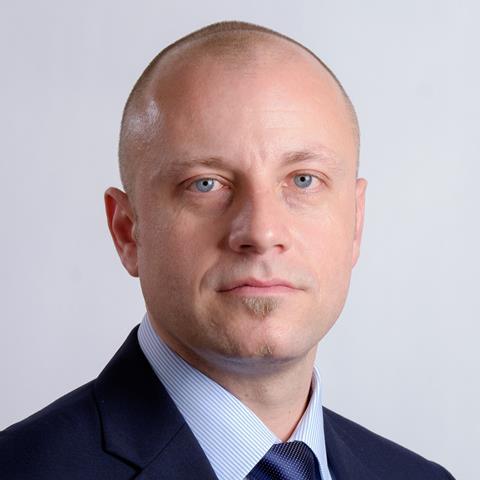 Fitts says: "We have seen new Singaporean and Hong Kong-based groups looking for assets in recent months. But they haven't transacted yet."
Morgan Stanley Real Estate Investing (MSREI) last December entered the US student-housing market in a JV with Global Student Accommodation (GSA).
The venture has been seeded with US$1.6bn, offering some 15,000 student beds in 29 cities.
Alex Burger, chair of GSA, says that MSREI and GSA were "united in a desire to be a true leader in US student housing for many years to come".
Burger spoke of having a permanent JV partner of MSREI's calibre providing the opportunity for sustainable growth in the US market, and the ability to replicate its operation in other global markets.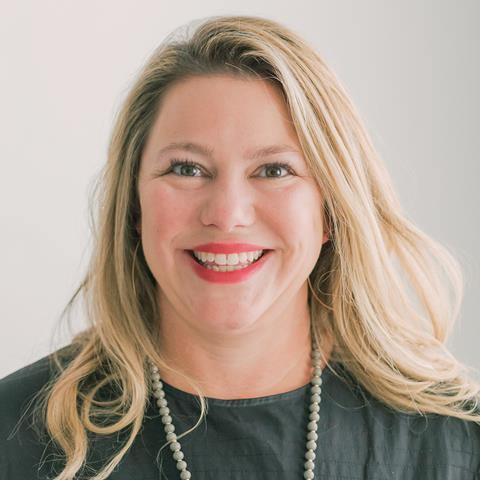 Fuelled by strong demand from investors, US student housing transactions totalled US$10bn last year, a figure only just eclipsed by the total in 2018.
"There was some pent-up supply, with merchant builders holding back stock during COVID and ending up transacting in 2021," says Fitts.
"A big reason investors seek out student housing is because the asset class has demonstrated its ability to hold up in the face of COVID."
Another driver is that the yield spread between student housing and multifamily in 2021 was as wide as it had been since 2013, Fitts explains.
But she warns that the yield spread will narrow this year because student housing is becoming more expensive as more investors chase assets; the value of multifamily is expected to stay consistent in a rising interest-rate environment.
Challenges remain
In Europe, the research team at Savills wrote recently: "We expect 2021 end-of-year volumes to reach €8.4bn and 2022 volumes to be in line with the record level seen in 2019 [about €9.5bn]."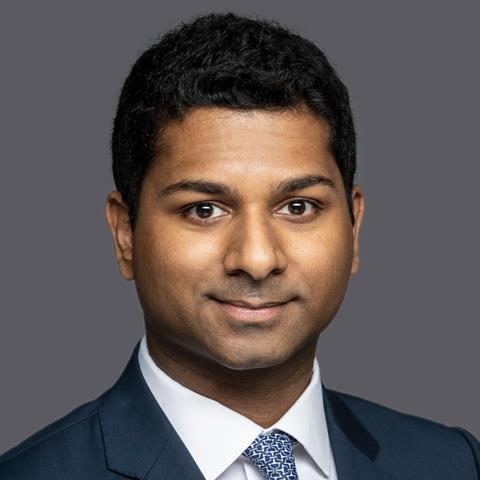 Lydia Brissy, director of European research at Savills, says that since her team wrote the report, the landscape has changed because of the war in Ukraine.
"I still believe that US and Canadian investors have appetite for European student housing because they know the market," she says, adding that US investors – led by Blackstone, Greystar, and Lone Star – are among the most active in the market. Canadian investors, led by Brookfield, are also looking for assets.
Europe's PBSA sector is benefitting from heightened interest in the living sector because of strong fundamentals and also partly because of a reweighting of allocations in the wake of the pandemic.
Domestic students in many European markets helped shield the assets from losses, Brissy says. "In most countries, occupancy has bounced back to around the 85-90% levels of pre-COVID.
Prime PBSA yields have been compressing in all markets over the course of the past 12 months; they are currently strongest in Spain and Italy, compared with the UK, Germany and France, the core PBSA markets in Europe, she says.
Joe Persechino, head of residential and student accommodation at AXA IM Alts, says that with domestic students accounting for 85% of the student population in France and Spain, the sector was able to backfill with domestic students to keep occupancy levels high during the pandemic.
Another factor, he says, is the nascency of markets in southern Europe. The ratio of beds to students is 12% in France and 9% in Spain, compared with 25-30% in the US, depending on the city.
Persechino says: "We class a market with a 25% penetration as a mature market."
The French investor has grown its portfolio progressively over the past five years to about 35,000 beds, valued at €3.5bn (of AXA IM Alts' total real estate assets of €110bn) in six countries. But PBSA makes up just one slice of AXA IM Alts €25bn residential portfolio.
AXA IM Alts has widened its exposure to the global market, including Australia, where it has invested with Scape. And its search for new markets continues.
Its presence in the US is modest; it has a single 1,800-bed asset in Chicago, managed by Peak Campus.
Persechino says: "We have invested in our first asset in Italy, a promising market with low penetration. Our plan is to grow in France and Germany, and we are also exploring Portugal."
AXA IM Alts bought into a French development company, Kley, and its portfolio of 5,800 beds, from Oaktree Management in 2019.
Persechino says he has started to look at the Central and Eastern Europe (CEE) region. Although the war in Ukraine is not a "major concern" due to the business's lack of assets in the region, "obviously we are going to be cautious". Poland is the strongest CEE market, and it shares borders with Ukraine.
"Expansion to the CEE region will not be in the short term. It is a medium-term play, if at all; we need to take all factors into account."
As with the US, spreads between student housing and multifamily are also closing in markets such as London. There is still a premium, Persechino says, between student and residential assets in Spain, Ireland and France.
He adds that two to three years ago, investors could look to a 1% difference in yield between a standing and a development asset. That differential has disappeared.
"On the positive side, student rents are growing, demand is still there, and the penetration rate is low," he says.