Universities are struggling to cope with COVID-19. But that does not mean institutional investors will move out of student housing. Razak Musah Baba reports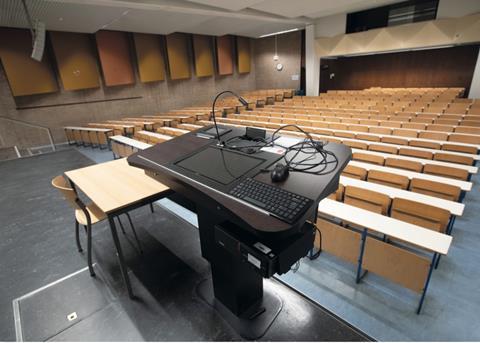 Many students attending university for the first time this year are in the dark over when their higher education will begin and how much, if any, of it will be done in person or virtually.
The student-housing market has inevitably been hit by the Covid pandemic, with many students deferring or planning to stay at home in the near term. But the adverse impact on student housing might not be as dire as it has been on other property types – rental income on retail and hotels assets has been the clearest victim.
Samuel Vetrak, the CEO of student-housing research firm Bonard, has talked to about 80 different stakeholders, including operators, in Europe, the Americas and Asia-Pacific, and the information gathered suggests that premises are about 70-75% occupied. "This is mainly due to the fact that the high proportion of international students who would have returned back home stayed in the primary premises."
For the next academic term, or semester, between August and October, depending on geography, operators seem to be having about the same level of bookings or even higher than last year, Vetrak says. "Of course, these bookings are a little bit more volatile because they adapt to the no-cancellation fee and no-deposit policy." Students do not need to pay deposits and can cancel bookings shortly before arrival.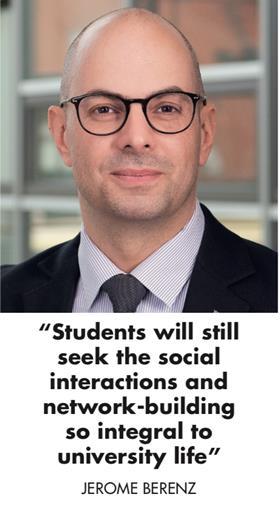 The expectation is that take-up of student accommodation in the most recent semester and the next will be down by about 20%, Vetrak says, compounded by some international students being unable to arrive owing to a backlog of visa applications and travel difficulties.
Vetrak says that university online tuition has not materially affected the overall situation, and is "not stealing the market share". He says the provision is not a viable option for students because they tend to be looking for a real-world university experience. Students either want to believe they are going to start in September or will defer their start dates to January/February, rather than opt for virtual teaching.
This "basically confirms the defensive counter-cyclical nature of this asset class", Vetrak says. Previous experience suggests that higher education does relatively well during recessions. "Of course, as long as we have a pandemic, that's not the case. But as the pandemic moves to a recession, we will probably see more students."
Jerome Berenz, the head of indirect investments, says the company has been considering various government guidelines affecting its investments in the sector, and he expects the situation to improve in the near to medium term as universities reopen.
"The on-campus experience is irreplaceable and while it is not unreasonable to expect an increase in e-learning, we believe students will still seek the social interactions and network-building so integral to university life," Berenz says. "Furthermore, the demand for accommodation is supported by students relocating for internships and exchange programmes. Institutional student housing offers students their own room instead of renting an apartment with other students, which is a positive factor in times of social distancing."
Allianz Real Estate is among a number of large institutional investors that have been building exposure to student-housing markets in recent years. In 2017, there were about 500 companies involved in the asset class globally, according to Bonard. Today, there are close to 700, some of which are backed by the likes of Allianz, APG, AXA, PSP, Greystar and Brookfield.
"It is reasonable to anticipate that there will be about 1,000 companies involved in student housing in 2021," Vetrak says. It is now a "solid, stable, transparent and well-documented asset class with a track history", he says, and "that was an invitation for institutional investors".
There are about 160,000 private purpose-built student accommodation (PBSA) beds in continental Europe, according to Bonard, rising to 400,000 beds when the UK is included. The sector now offers scale for institutional investors.
Vetrak says the asset class has reached critical mass, evidenced by Spain's biggest student-housing provider Resa selling its 9,309 beds to AXA Investment Managers –Real Assets for a reported €1.1bn.
"Institutional investors can invest and park a sufficient volume of capital. Also, it is still a maturing asset class, so it offers better returns than other matured asset classes and the yields they use are actually slightly better, than office, retail or hotel hospitality and hotel."
Mark Bladon, head of corporate lending at Investec Structured Property, says: "What's been very prevalent in this sector is portfolio sales. These will typically be anywhere between £250m (€276m) up to about a £1bn – that's the sweet spot for portfolio sales. We've also seen transactions over £1bn, including the recent Goldman Sachs disposal of the iQ portfolio, which was the largest-ever private real estate transaction in the UK." Blackstone bought iQ Student Accommodation from Goldman Sachs and the Wellcome Trust for £4.66bn in February.
APG, which started to invest in student housing in 2013, has built a substantial portfolio, with exposure to world-class university cities such as Sydney, Amsterdam, London, Florence, Barcelona and New York City. The Dutch pension fund manager invests in private and listed student-housing ventures such as The Student Hotel, Scape in Australia and Unite in UK.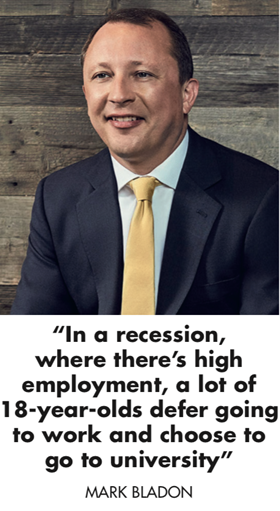 Leo Hertog, a senior real estate portfolio manager at APG, says: "As student housing has matured as an asset class, we have seen the entry of more institutional investors and the consolidation of portfolios over the last years. Annual investment volume have gone up substantially and most investments were done in the US and the UK, the two most mature and deepest student-housing markets."
Investors and developers are also interested in under-supplied markets in continental Europe. However, significant barriers to entry exist in some of those markets. Hertog says: "Our student-housing investments have achieved attractive risk-adjusted returns over the last seven years."
"As we are a long-term investor, we continue to invest into the sector globally despite the COVID-19 disruption. We are convinced about the strong fundamentals and are interested in new opportunities given our long-term view and financial resources."
Bladon says another appeal of the sector is its ability to set rents every academic year, which gives the asset a "quasi-link to the cost of living and inflation". He adds: "Then there's this perception, which is backed up by our experience in the last recession: in a recession, where there's high employment, a lot of 18-year-olds defer going to work and choose to go to university."
Vetrak says that when students come back, "investor appetite will be there and even stronger", and investors will be looking for real estate assets to reinvest capital from sales of retail and hotel assets. Student housing will attract capital alongside logistics and healthcare.
Feedback from clients and agencies indicates there has been no change in rental values nor has there been an impact on yields. Bladon says: "[We help our clients] to complete and then let their schemes, and if that may mean that it takes a year to stabilise the asset, that's fine, we'll manage that." New deals that Investec will be looking at for development would be for the start of the 2021 or 2022 academic year.
Berenz says: "The sector has experienced numerous investments to add more stock to serve the increasing demand. In addition, operators realised the benefits of scale and the value-add generated by modern and large assets, truly offering the sense of service and community students appreciate."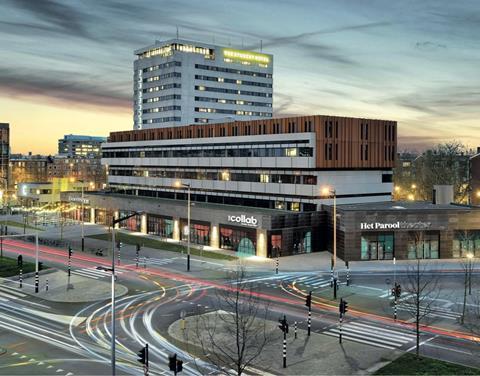 Berenz says the market differs from country to country. "Australia's higher-education sector has enjoyed a sustained period of growth. It has one of the highest proportions of international students of all the major markets. This fast-growing demand is set against a general shortage of supply," he says.
"In continental Europe, it is an emerging asset class – in Germany, France and the Netherlands the sector has seen recent rapid expansion. There is some stock but it is limited and rarely in line with recent standards." Lately, the focus has been on building new assets, Berenz says, adding that large and consistently managed portfolios are rare.