Healthcare is one of a number of niche sectors attracting investors looking beyond core real estate markets. Rachel Fixsen reports
Some of the world's largest institutional investors are sticking to core real estate despite values soaring to post-crisis highs. But with interest rates remaining stubbornly low, other investors are looking at niche markets to broaden the universe of possible investment opportunities.
Thomas Beyerle, head of group research at Munich-based investment manager Catella Real Estate, says the enthusiasm for niche real estate markets proves that investors are searching for risk-adjusted alpha and generally widening their investment range.
"Particularly in the long term, predictability of cash flows is important for investors," he says. "I even dare to predict that in five years the word niche will not be used in this context, as these will have evolved to concrete sub-markets."
Investors who prefer to wait for better terms for core real estate may have to accept a loss of interest for equity, he says. "Two thirds of the properties are in the non-core or value-add areas nowadays," Beyerle says. "Only investors who have an alternative position in the capital market with a higher interest rate than a property investment can afford to wait."
Healthcare is one such sector that is witnessing growth. Kenneth MacKenzie, founder and managing partner of Target Advisers, the firm behind the Target Healthcare REIT, is clear on the reasons why the healthcare sector is becoming more enticing for investors.
"There is a massive demographic shift going on, and the number of over-85s doubles in the next 20 years, and currently 15% of over-85s in the UK are resident in a care home, with the number expected to rise," he says. People are living longer and often with the help of modern drugs, which require prescribing and monitoring, he says.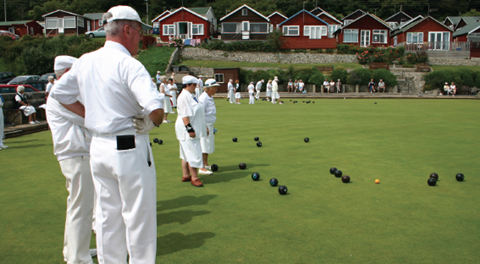 There is about £4bn (€4.6bn) of capital invested in UK-listed healthcare funds, MacKenzie estimates.
When it was launched in March 2013, Target Healthcare REIT set out to create a long-term income fund that would pay 6% on the original issue price. It invests only in modern, purpose-built care homes and uses a 20% level of debt.
The fund has a market capitalisation of £280m, and its properties are run by operators under very long leases – on average over 29 years. "So we have long visibility on future income as a result of that," MacKenzie says.
Oliver Harris, CEO of Montreux Capital Management, says: "Specialist care has seen more inward investment in recent years, in line with greater inflows into more illiquid and niche assets generally."
Investors in the Montreux Healthcare Fund are looking for insulation from wider, more volatile financial markets – as well as strong returns. Harris says: "Our revenue streams are paid for by local authorities and hence more secure than the private-pay models seen in other parts of the care sector."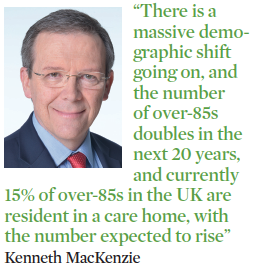 However, Harris does not suggest the inflows into his fund are a result of investors looking beyond traditional real estate investments.
"We certainly believe that the appeal of our fund rests on the operating company, rather than the underlying property piece, and the investors we speak to are interested in more of a private equity play rather than a property investment," Harris says. "So while the property owned by the fund gives investors comfort, we don't fit into the niche real estate bucket for most."
The legislative and regulatory environments around healthcare are always changing, Harris notes. It is a risk Montreux monitors carefully. "We employ an advisory board of academics, government advisers, and frontline care deliverers with deep insight into both central and local government decision making," he says.
In some cases, members of the Montreux's advisory board are involved in the consultation phase of major policy decisions in the UK, he says. Apart from the fact that giving the best care to people in the homes the Montreux fund owns is paramount, Harris says being committed to high standards of care provision also makes good business sense. "The fund's assets are regularly inspected by the Care Quality Commission and the resultant grade is a key determinant of their standing with local authorities," he says.
MacKenzie says social responsibility is at the heart of its business. "It's one of the reasons why our healthcare team is larger than our investment team," he says. "We are always healthcare-led, and the team does analysis of the ethos of the homes we invest in, and how they are operated."
Until recently, Target Advisers had an 80-year-old mystery shopper and his son working for them, visiting the care homes owned by Target. When speaking to investors about the REIT, Target emphases that it is a "longer for lower" investment, MacKenzie says.
This makes good investment sense in any case, he argues, especially in the light of the neglect scandal surrounding UK operator Southern Cross a few years ago. In any case, the Target REIT, having 15 different tenants, is not exposed to single-operator risk, he says.
Beyerle believes there are prospects for the healthcare sector to grow into new areas. "So far, we have only considered medically necessary cases in our calculations," he says. "A strong growing segment is cosmetic surgery, and the growth rates here – regarding men in particular – are quite impressive in plain analysis."
Healthcare UK: Pay due care
1

Currently reading

Healthcare UK: Pay due care

2

3

4