The Japanese have the longest average lifespan in the world, making them an obvious target for healthcare, says Christopher O'Dea
When investors look at Japan, they invariably think about its ageing population and the effect it will have on savings. Astute players in the property industry have begun to tap the potential returns that can be generated from building and operating specialised housing and healthcare facilities.
With the longest average lifespan in the world for men and women, Japan is becoming a society unlike any other, where the focus on quality of life for senior citizens is greater than ever. The objective is not merely long life but long-term health. It makes the achievement of healthy longevity an urgent issue – but also an opportunity for investors.
Not only is the population ageing, so too is the stock of property catering to senior citizens. Much hospital property in Japan is decades old; there has long been a shortage of housing for people living on their own and long-term care facilities offering health services for those who do not require hospitalisation.
While investors and the Japanese government have only recently started to redress those shortages, early moves have stimulated consolidation and attracted fresh capital to Japan's healthcare property market. Cap rates on senior healthcare property have been falling, but in the prevailing low-interest-rate environment going-in yields are attractive. Analysts expect Japanese healthcare assets to be a primary target for institutional capital in the year ahead.
The investment case is rooted in value-add situations across a fragmented sector of numerous local operators and a handful of national players, providing investors with an opportunity to develop or improve healthcare facilities, typically through partnerships with experienced operators and related service providers. Deploying capital to Japanese assets can be difficult, requiring the creation of special-purpose entities domiciled in Japan to execute transactions and conduct business.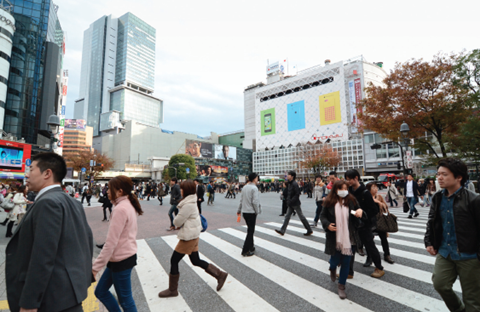 One of the most extensive operations is Japan Senior Living Investment Corporation (JSL), established in 2014, which listed as real estate investment trust (REIT) on the Tokyo Stock Exchange in 2015. The company is sponsored by Kenedix, one of the largest independent property investment managers in Japan. Kenedix is the largest shareholder – it owns a 60% stake – of the asset manager of JSL.
Nearly 80% of JSL's portfolio consists of assets located in or around Tokyo and Osaka. The assets are managed by operators with long-term records in the healthcare sector, some of which go back to the 1960s. The company targets acquisitions and development projects in assisted-living units, residential private nursing homes, hospitals, clinics and other serviced residential facilities.
Over the past two years there has been an initial wave of acquisitions by JSL and a number of other newly launched healthcare REITs. Many of the assets snapped up by the early movers are changing hands again, as managers strive to increase financial performance and optimise operations, and as newer entrants move into the sector.
ParkwayLife Real Estate Investment Trust, based in Singapore and 35%-owned by Malaysian hospital operator IHH Healthcare, at the end of 2016 divested four nursing homes in Japan for SGD48.9m (€32m). ParkwayLife REIT entered into purchase and sale agreements with a Japanese subsidiary of global investment firm Fortress.
"The proceeds received from the divestment will provide greater financial flexibility to seize other attractive investment opportunities offering better value," parent Parkway Trust Management said in a statement. The sale was expected to generate a net gain of about SGD5.2m over the net book value of the assets. Parkway Trust also said there was intense compression in cap rates for nursing home properties in Japan due to strong investor demand in the market.
Investors are chasing yield. ParkwayLife REIT acquired the four nursing homes only in March 2015, for a going-in net yield of 6.6%, according to local media reports at the time. Those yields are based on sustainable fundamentals similar to infrastructure assets, which means income will hold steady, according to a recent report on ParkwayLife REIT from DBS Bank in Singapore. "Parkway Life REIT offers one of the strongest earnings visibility profiles," among Asian property REITs, it said. A key reason is that 40% of ParkwayLife REIT's revenue is "derived from its nursing homes and healthcare facilities in Japan which offer long-term certainty, given a weighted average lease expiry of 13 years."
Some are even longer. JSL's portfolio boasts an average remaining lease period of 17 years, and an average lease period of more than 23 years. The company achieves that income security by investing in properties where operators need capital to expand to meet the rising demand for senior healthcare assets in Japan, but wish to avoid property investment risk.
Mitigating those risks are government support for the sector – and Japan's demographics. In March 2013, a government-backed panel recommended launching healthcare REITs to help finance the construction of elderly care facilities. Japan's population is expected to fall by 30% to below 90m by 2060, according to government forecasts. By 2050, JSL says, nearly 40% of the Japanese population is expected to be age 65 or over – up from just 23% in 2010 and 29% in 2020. And these days more Japanese choose to put ageing parents into specialist residential and medical facilities. Registrations for serviced housing for the elderly have soared since 2012, driving capacity from just 31,000 rooms to more than 202,000 by May 2016.
Japan will remain a target for institutional capital. ParkwayLife REIT, says DBS, "continues to look for acquisition opportunities to bulk up its exposure in Japan". The bank has priced in "acquisitions at a 6.5% yield in our forecast". Investors in Japanese healthcare property face a potentially good year – as long as Japanese continue to grow old.
Healthcare UK: Pay due care
1

2

3

Currently reading

Healthcare Japan: Longest-term investment

4