A recent scandal surrounding French healthcare property group Orpea is a reminder of the reputational risk that comes with the sector. Brian Bollen reports
Do they care, or do they not care? The 'they' in this context is financial investors in care-related property. The question has been addressed most recently by two publications, both of which paint a bleak picture of 21st century capitalism.
One is the book 'Les Fossoyeurs' (The Gravediggers) by journalist Victor Castanet, which included alleged cases of malpractice and negligence by leading French healthcare group Orpea, which led to investigation by French authorities and a significant reduction in the company's share price.
The other is 'They don't care – how financial investors extract profits from care homes', a paper published in 2021 under the auspices of the Berlin-based Finanzwende/Heinrich-Böll-Foundation. "The care sector should not be run on the financial logic of private equity firms," was one of its conclusions. "The service of caring for elderly and vulnerable people is not compatible with the intensive profit-making logic of this sector."
Speaking anonymously, institutional investors active in the sector – long-term investors who say they take seriously the business of looking after people's savings while meeting the day-to-day needs of healthcare clients – have concerns about Les Fossoyeurs.
One investor says that individual accounts should be placed in the wider context and not treated as absolutes in their own right. "If a number of people representing 2% of the population being put under the microscope finds reason to be unhappy in the way that the book suggests, then 98% of that population are, presumably, happy with their status quo," the investor says.
One market participant points out that very little of Les Fossoyeurs is about care, but rather about the misuse of public funds. Examples include, paying for essential items, such as incontinence pads, at the full price at operational level while claiming for rebates at head-office level, and poor employment practices, such as management aggression towards staff.
There is no doubt that the number of healthcare clients is advancing rapidly. The term 'ageing demographic' is becoming increasingly familiar. Andrew Ovey, head of healthcare at AXA IM Alts, draws a distinction between an ageing population and the growing demand for care.
"Demand is need with a cheque," he says. By 2060 in Germany there will be almost three times as many people over the age of 80 per person of working age than there is today. "The increasing dependency ratio is a ticking time bomb that simply cannot go off. Protecting the vulnerable is a measure of society, so continuing reform of healthcare provision is inevitable," he says.
"We underwrite the underlying operating business, which is all about the care – people looking after people. And staffing, the biggest cost, is a key element in ensuring dignity, respect and care in the delivery of service. We do not invest in properties we haven't been to see, and we have non-financial criteria that need to be met through the course of our investment."
AXA IM began investing in the healthcare real estate sector in 2008 and by the end of 2021 was managing some €2.3bn of investments in hospitals, senior housing and elderly-care facilities.
"We paused in the pandemic but signed more deals towards the end of 2021, including a series of long-term care developments in Italy," says Ovey.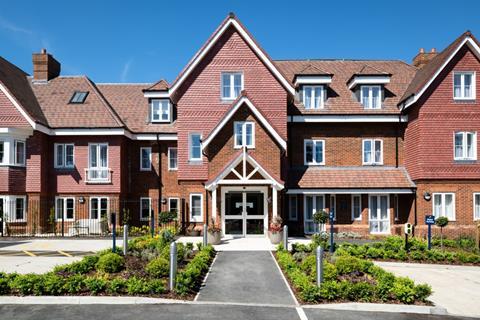 "There's a hospital in Rome that's been in use for 400 years or more. The care inside evolves, but healthcare assets can be long-term and sticky and they're de-correlated from the wider economy."
The number of people requiring full-time residential care in the future is well understood. In the UK, it is around one in seven-and-a-half of those over 85, says Kenneth MacKenzie, CEO at Target Healthcare REIT, which invests in the UK. The number of over-85s will double over the next 25 years in the UK.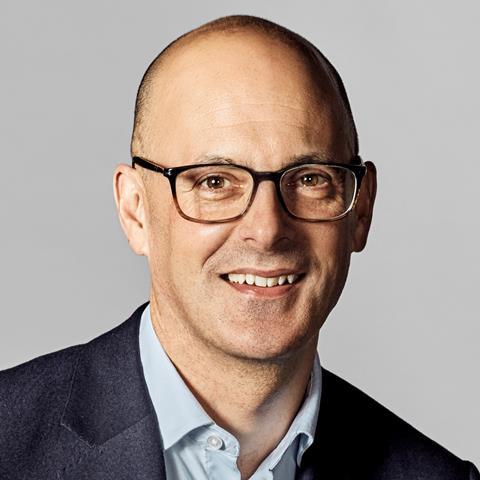 MacKenzie highlights several areas to focus on when assessing the quality of a care home: the physical real estate, the food, the clothes worn by residents, the tone of carers, the quantity of staff. Is there a calm atmosphere? Are there wet rooms attached to every bedroom? And does the home smell of urine? "Around 70% of residents are at least singly incontinent, some doubly so," he explains. Which is why Target is aiming to have a full-blown wet room as standard in every room.
Quality of care is a key concern for some investors anxious to avoid any possible repetition of the events featured in Les Fossoyeurs and to minimise reputational risk. A major factor in the equation is obsolescence, not so much of end-customers but the properties in which they might find themselves residing.
"Around 50% of homes were registered more than 20 years ago, and a lot are having to be developed from new," says Mike Toft, who heads the care-homes team at Octopus Real Estate. The days of converting Victorian buildings that are not fit for purpose are in the past, it seems.
"Octopus runs an open-ended unit trust that invests entirely in UK real estate for care for the elderly and we are actively seeking to diversify into specialised care, with the emphasis always on quality," says Toft. "We invest in the real estate and rent new buildings to care-sector operators on a 35-year lease, aiming for a distribution of 5% to 5.5% per annum, and an overall annual return of 7.5% to 8%, including capital growth. Our maximum exposure to any single asset is 15% of the portfolio. Overall, around 70% of the underlying residents are private sector, and the other 30% is local authority-funded, although the mix of residents will vary across the portfolio."
Octopus boasts an in-house clinical team, which works with operators to ensure adherence to best practice and holds a dedicated clinical forum twice a year. "Social impact goes in lock step with financial returns, and we are very focused on how each home does its job," says Toft.
"A key part of the contract is that if the quality of care is not satisfactory, we have the ability to change the provider. We have also addressed ESG issues and all our newly developed homes will be net zero by 2030, putting us ahead of the pack."
He adds that businesses that fail to meet certain minimum government thresholds by that date in areas such as energy efficiency will simply not be able to be let or sold.
Sustainability is another concern. Hugo Llewelyn, CEO at Newcore Capital, says: "We are seeking sustainable investment in supplying the physical assets the sector needs. We focus primarily on essential-services real estate – existing assets that we can refurbish and lease at sustainable rental levels, linked to education, healthcare, life sciences and the like, all of which UK society needs physically.
"We also will provide capital to take land through the planning process for these and also accommodation-based uses, such as care homes and retirement living, so long as it is compliant with the local authority's affordable housing need."