The UK is the leading market for data centres in Europe. But, asks Michael Hunter, could its position be threatened by leaving the EU?
Data becomes a more important tool for business every day – as crucial for smaller businesses as it is for large multinationals. As such, the market for storage, collaboration and information management tools is on an upward curve. Data centres, the home of this mass of digital information, therefore provide a foundation for all sectors in the economy and have been a key enabler of the UK's success in moving from a manufacturing to a service-based economy.
The EU Referendum result and a changing relationship with Europe brings uncertainty. The UK data centres industry has seen demand grow quickly since the early 2000s, when dedicated and shared data centres developed by third-party operators became a viable alternative to corporates building and running their own data facilities. Increased demand has been driven in part by outsourcing (ceasing to operate IT systems in-house), the increased reliance on technology and the emergence of cloud computing, internet of things and big data.
Alongside this growth, the UK has positioned itself as the largest data centre in Europe and the second largest in the world. A number of factors have contributed to this success, including early adoption, underpinned by a solid regulatory and legal environment. One particular advantage the UK holds is unequalled global fibre connections. London's connectivity suits global and local requirements and its internet exchanges allow speedy access between Europe and continents further afield.
Having placed itself in an advantageous position, how will the UK look once it exits the EU? Let us look at two particular areas – inward investment, and data flows/protection – both of which are raised in a report by techUK.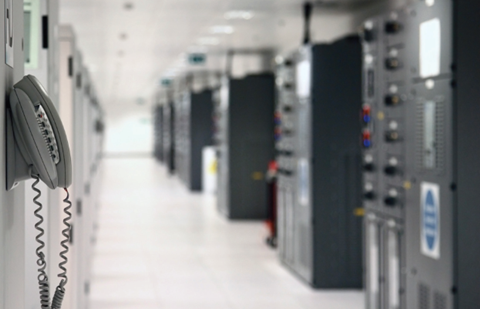 During the referendum campaign, a reduction in foreign direct investment (FDI) was touted as a major risk of voting to leave. The UK in general and London in particular have long been preferred destinations for global data centre operators and technology-dependent organisations to establish European headquarters or footholds from which to access the European market. There is a potential risk of a loss of inward investment with companies opting to expand operations in other locations at the expense of the UK. Set against this are the existing, established advantages above.
There are other ways the UK can maintain or strengthen its position as the leader in Europe. As identified in Cushman & Wakefield's Data Centre Risk Index, corporation tax is still regarded as a strong incentive when considering where to locate data centre facilities. A number of locations have grown in attractiveness thanks to a competitive tax environment and, where able to attract major brands over a longer period, the critical mass associated with occupancy within these markets has paved the way for further expansion.
Ireland is a prime example of this. Most of the global leaders in the IT infrastructure sector operate large data centres in Dublin or are building large data centres there as a result of a favourable tax environment. A long list of global tech giants and IT services providers have chosen to locate in Ireland with Amazon, Apple, Facebook, Google, and Microsoft alone investing more than $2bn (€1.9bn) during 2014 and 2015, with further expansion plans in the pipeline.
Beyond reducing taxation, the UK must find ways to smooth the process for FDI and build and market itself as a unique and attractive destination for operators.
Data flows present a greater risk for the UK data centre market. Agreements concerning data flows are one of the real cornerstones of data centre operations. Prior to the referendum, the EU's General Data Protection Regulation (GDPR) was on track to apply in the UK from May 2018. Following the Brexit vote, the government needs to consider the impact of GDPR.
EU data regulations will continue to affect UK companies operating in the common market and it is likely that the UK Data Protection Act (DPA) will be updated in line with GDPR and the Network and Information Systems Directive. Businesses will be exposed to regular audits of their data lifecycle management, encompassing how personal data is acquired, maintained, updated, retained, protected and disposed of, with large fines for non-compliance. Businesses will need to adapt to the continuing intricacies and complexities of DPA as regulations become more robust and complex.
With so many businesses and services operating across borders, international consistency around data protection laws and rights is crucial both to businesses and organisations. Having clear laws with safeguards in place is more important than ever, given the growing digital economy, and it is believed that reform of UK data protection law remains necessary.
The risk of sitting outside the EU's regulatory boundaries is that the UK will no longer be seen as a safe and secure home for data services into the EU. This could reduce the attractiveness of the UK market and prompt relocation.
Compounding the issue is the fact there is limited scope for the UK to create 'lighter touch' regulation. Simplified GDPR standards without the additional elements that pose compliance hurdles for operators would not be easy to craft. So to protect its position, the UK must ensure its data laws are equivalent to both EU and global standards.
Despite these challenges, the immediate outlook is reassuring. The biggest corporates are still comfortable in the UK and committed to staying. And the on-shoring of data continues as British companies are compelled to store and process information locally, meaning demand for data centres will be stimulated. In addition, the UK government has the option of reducing corporation tax which will likely increase its attractiveness as a place to operate.
Although there are uncertain times ahead, there is cause for optimism over the next decade and beyond for the UK data centre market.
Michael Hunter is an associate director in Cushman & Wakefield's Data Centre Advisory Group