People in the UK are spending less of their leisure time out of town and more in town, in this buoyant but evolving market, writes Eleanor Jukes
There are many ways to spend leisure time and money. But from a property investment point of view, what do we mean by leisure?
Historically, UK institutional investors have focused on leisure parks – self-contained schemes predominately outside of town centres, which include a cinema alongside several restaurants and perhaps a hotel or gym. This line-up mirrored a typical night out for a family, who would enjoy an affordable, casual meal before watching a film – all in a location with free parking. A property investment portfolio might also contain single leisure assets, such as theatres, restaurants, hotels or casinos, but parks have dominated recent institutional exposure.
Institutional investment in leisure property in the UK is relatively immature compared with the traditional commercial sectors of retail, industrial and office.
In 2015, the value of leisure property in the MSCI IPD Annual Property index was £4bn (€4.7bn), about 2% of the investable universe and equivalent to that of business parks. This weighting has held steady for the past six years, while holdings of more familiar assets, such as City of London offices or shopping centres, have fallen for UK property investors.
The leasing environment for the leisure sector is slightly different to that of commercial property. Tenancies will be secured on an institutional-grade lease, but these are usually longer than those for corporate or retail occupiers – often around 30 years in the case of a cinema operator – and may be linked to a price index, which can act as a hedge against inflation. This can limit exposure to operational volatility – assuming the tenant pays the rent on time.
The directly held and leased properties typically owned by institutional owners are also in contrast to many other types of investments in the UK leisure market. For example, numerous hotels are still owner-occupied. For those that are not, a landlord might use a management contract where the operator manages the hotel on behalf of the owner and is compensated through a management fee, or a franchise contract, which is an agreement between a hotel chain and owner where the landlord pays the chain a franchise fee. These business models enable the landlord to access operational upside but also leaves them exposed to any downside. Similarly, big theme parks and tourist attractions in the UK are still majority owner occupied and operated.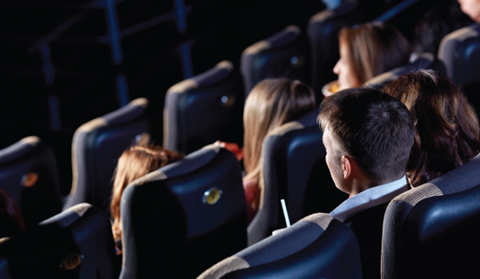 But how and where people spend their spare time in the UK is changing. The proportion of household income spent on leisure activities has been steadily rising for years – from about 4% in 1986 to 10% at the end of 2016, according to the Office for National Statistics (ONS). During the recent recession, people continued to spend money on recreational and cultural activities, while economising elsewhere. Leisure companies have responded to this rising demand with an ever-evolving array of restaurants, better quality film experiences and innovative fitness concepts to keep customers engaged and coming back for more.
Noticeably, people are spending more of their leisure time in town, on high streets, around cities and in shopping centres. There are a variety of reasons for this, such as urbanisation and people moving back into towns and cities, as well as influences such as local authorities continuing to re-centralise the configuration of their towns following the regional out-of-town development boom of the 1980s and 1990s.
Asset management strategies have also reinforced these trends. Landlords have recognised the increased level of spending in restaurants, rising cinema admissions and rising numbers of tourists, so they have tilted their tenancies towards these types of leisure operators. Doing so can be accretive to the performance of an asset – analysis by the Urban Land Institute suggests that increasing the proportion of leisure in a shopping centre could increase footfall by 5% and reduce vacancies.
On the high street, select locations are becoming destinations again, and this is being driven by leisure. The Local Data Company estimates that between 2011 and 2016 the number of café and fast-food venues increased by 9% and restaurants by 7% against the decline of more typical high-street retailers.
The structural changes of increased expenditure on leisure alongside the movement of tenants and customers back into towns is thematically interesting to investors. But these developments also present strategic challenges to an investor group for whom exposure is focused upon a different type of leisure asset.
Accessing the right kind of stock is perhaps the greatest of these challenges, given that outside of shopping centres relevant units are often small and ownership fragmented. That makes the tactical deployment of capital in sufficient volume to meet institutional investment requirements difficult. There is also the perennial question of location strategy, with obsolescence a real risk in many regional markets.
This means that strategy for significant investment in in-town leisure should be viewed over the medium term. With these parameters as a guide, a key question should then be: buy or build? If considering the latter, retail and leisure are now important components of modern urban regeneration, future-proofing developments and providing necessary levels of amenity, alongside creating catchment areas for operators. Joined-up thinking with stakeholders, including local authorities and community organisations, will be critical to ensure long-term success.
While attention may be refocusing on the attractions of the in-town leisure market, the out-of-town market is not dead. A new wave of leisure operators is behind the demand for space on parks, such as trampoline companies that require the large floorplates and high eaves that only a big-box unit can provide. Alongside this, the continued evolution of cinema, with 2D, 3D and 4D screens, IMAX technology and reclining seats that necessitate space, means there will always be a place for parks in the leisure sector.
It is a great time to be a UK consumer, with the retail and leisure markets in the country being some of the most dynamic in the world. The maturation of the leisure sector to date has been exciting to watch and there is more to come as it enters the next phase. But this time it will be in town.
Eleanor Jukes is property strategist at LGIM Real Assets
Alternatives: Leisure - Going out in town
1

Currently reading

Alternatives: Leisure - Going out in town

2