Large transactions involving airports have spiked recently. Christopher O'Dea explores what is propelling the market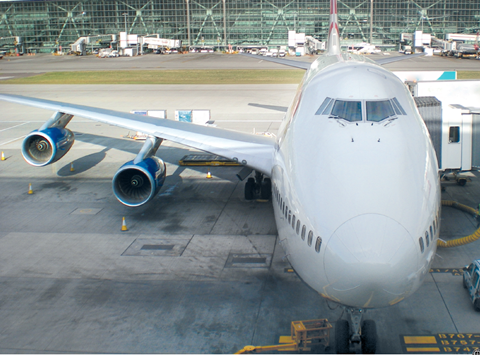 Transaction activity in the airport infrastructure market is as busy as a Heathrow runway during the holiday season. Investors including pension funds and major construction and concession operating companies have bought and sold stakes in some of the largest airports in Europe in the past few months, and some pending transactions will shed light on the extent of Chinese involvement in the European airport sector.
While the activity reflects the increasing importance of air travel, three other major trends are afoot. Air travel is becoming so common that secondary airports are seeing the need to upgrade and expand airfields, terminals, and related aviation and passenger services.
Second, the importance of airports as economic assets is being reflected in more stringent reviews of investment transactions by national and regional aviation authorities.
Finally, airports are now squarely on the ESG agenda, due largely to the carbon footprints of fossil fuel-burning airplanes.
The most acute ESG issue at the moment is the concerted opposition to prevent Heathrow Airport from building a third runway, on the grounds that the expansion would run counter to the UK's commitments under the Paris Climate Agreement. Environmental activist group Friends of the Earth told the High Court that "a third runway will jeopardise the UK's ability to make the very deep reductions in greenhouse gases that are necessary to prevent global warming from causing catastrophic, irreversible impacts for people and ecosystems". A central claim is that the UK's ability to reach its 2050 aviation emissions target already required other industries and sectors to reduce emissions by 85%, which was "at the limit of what is feasible… with limited confidence about the scope for going beyond this". The group joined several local councils and Greenpeace in taking court actions to block the third runway, which Parliament approved last year.
The opposition comes despite Heathrow having a robust sustainability programme designed to mitigate the negative environmental impact of the third runway, including more than 200 targets across an array of social, environmental and economic metrics. These measures are robust enough for Heathrow to win the sustainable business of the year prize awarded by sustainability media and information provider edie.
The primary objectives are aviation-based, such as ensuring that growth from the new runway will be carbon-neutral, trimming the impact of flights by the most-polluting aircraft, and reducing nitrogen oxide emissions by 40% from a 2013 baseline. Recognising that impact of air travel includes more than just the hours passengers are on fights, Heathrow's sustainability approach calls for more than half of all airport passenger journeys to and from the airport to be made via public and sustainable transport by 2030, and ensuring all of the water consumed by the airport will come from sustainable sources by 2050.
It is not clear that the legal challenges will succeed at blocking construction of the new runway. The Heathrow expansion is set to pioneer the large-scale use of logistics hubs so the runway project boosts construction employment across the UK by enabling contractors to assemble components off site and transport them to Heathrow when needed. The aim is to speed up the construction process and minimise disruption around the airport.
The expansion reflects the increase in air traffic. The third runway is expected to create additional capacity similar to that of the whole of London Gatwick Airport, which was once a part of the same company that owned Heathrow.
Heathrow is now owned by a group that includes pension funds and investment managers. The consortium, FGP Topco, is led by the infrastructure specialist Ferrovial, which owns one quarter, Qatar Investment Authority (20%), Caisse de dépôt et placement du Québec (12.62%), Singapore sovereign wealth fund GIC (11.2%), Alinda Capital Partners (11.18%), China Investment Corporation (10%), and Universities Superannuation Scheme (10%).
Gatwick itself received new investment from Europe's biggest construction and concessions group, the French firm Vinci, which paid $3.7bn for a 50.1% majority shareholding in the airport in December. Vinci Airports president Nicolas Notebaert said the price for such an asset with a perpetual licence was an attractive level of less than 20 times core earnings.
Vinci already runs 45 airports in 12 countries, and plans to close on the Gatwick acquisition in the second quarter of 2019. The other 49.99% of shares will be managed by Global Infrastructure Partners (GIP), which has been involved with the airport since 2009. GIP will halve its stake to 21%, while Abu Dhabi Investment Authority will own 7.9%, California Public Employees' Retirement System will hold 6.4%, National Pension Service of Korea, 6% and Australia's Future Fund, 8.6%.
The acquisition marked a strategic move into London, the world's largest metropolitan aviation market, and will give Vinci added expertise in airport efficiency – Gatwick operates the busiest single runway in the world, which hit a world record of 950 flights in a day in 2017.
In 2018 Vinci bought the airport-management portfolio of Airports Worldwide, which allowed it to enter the US market and expand its presence in Europe. France may well be the hotspot for airport infrastructure transactions in 2019. Vinci also owns 8% of Paris airport operator Groupe ADP, and has voiced an interest in participating in a privatisation of ADP, as well as reportedly lining up an investor group of pension funds to finance a bid.
The French government has a 50.6% stake in ADP, and it had been expected to divest that through an auction early this year. But the prevailing belief is that the government will delay the auction. With the 'gilets jaunes' crisis still unfolding, privatising strategic and highly symbolic assets like the Paris airports could expose French President Emmanuel Macron to criticism that he is selling off state assets.
The French government has been encouraging serious bids from more than just Vinci. Firms such as Australia's IFM Investors, Italian infrastructure group Atlantia, and Paris-based Ardian have been mentioned as interested parties. But in the fraught political environment, even though many of the investors involved in such a transaction would likely be public-sector pension funds, this might not be enough to defuse criticism from the protestors and Macron's opposition.
Delaying the ADP auction would allow Macron to focus on another high-stakes French airport infrastructure situation involving a Chinese state-owned investor. In 2015, the Toulouse-Blagnac Airport was acquired by Casil Europe, a holding company created by China's state-owned Shandong Hi-Speed Group and the Hong Kong-based Friedmann Pacific Asset Management. Casil bought 49.99% of the airport for $340m; local governments and the Toulouse Chamber of Commerce own a 40%, with the remaining 10.01% state owned. Last year, the French government opted against selling Casil an additional 10%, which would have given the Chinese-led group a controlling stake in the airport.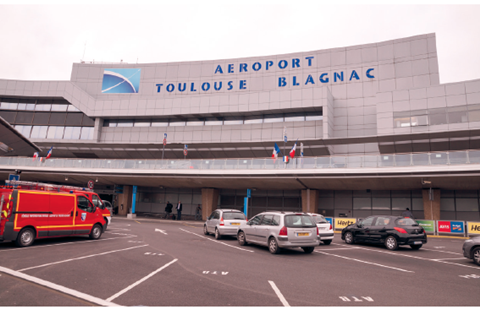 Local governments and the Toulouse Chamber viewed the French State's decision as a victory. According to news sources and aviation analysts, some politicians were irked by the decision to sell strategic infrastructure to a non-European group, especially in a country that has been reluctant to cede even partial control of public transport to domestic private-sector operators.
But China is a key market for Airbus, and in 2014 and 2015 the French government sought to privatise assets to pay down debt, and also to promote business with China. Toulouse fit the bill. Airbus is based in Toulouse, and the company built its first final-assembly plant outside Europe in the Chinese city of Tianjin in 2008. Chinese deliveries now represent nearly a quarter of Airbus' global commercial aircraft production, and Macron and Chinese President Xi Jinping announced another large Chinese order of Airbus planes in March.
A listed opportunity in Europe
The approach to airport ownership, capital investment and governance varies widely from one region of the world to another. That variation can complicate decisions for institutional investors considering whether to allocate capital to the asset class. After all, air travel continues to grow steadily, exceeding national economic growth rates in some countries, and air travel between emerging markets and developed countries is rising.
In Europe, investors can buy listed airport companies that tap passenger flows from emerging markets through vehicles operating under EU regulatory and legal frameworks. In the US, municipal aviation agencies tend to own virtually all airports and control airport operations. The investment opportunity for private capital is limited to transit links, retail and hospitality property, and some terminal-building construction. But the viability of that model is coming under increased scrutiny in the wake of recent corruption scandals at major American airports run by city governments.
Collin Bell, managing director and client portfolio manager at Goldman Sachs Asset Management, says airports "have definitely been on the higher-growth end of the spectrum within transportation infrastructure for some time, partially because that form of travel is a bit more discretionary than alternatives like highway travel, where someone needs to drive to their job every day irrespective of the economic backdrop".
He adds: "Airport travel is viewed as a little more discretionary, and it's been higher-growth because we've seen a lot of economic growth across the globe so the discretionary backdrop has been healthy."
The second factor contributing to airport growth is increased travel from emerging markets to developed markets. "That's been extraordinarily strong," Bell says.
Listed European airport companies offer investors the potential to benefit from these trends. "In Europe, generally that trend of emerging market travelling to developed markets has been extremely robust, whether to Paris or London or other cities," Bell says.
"It's been an attractive play, because the investor is allocating capital to a domestically-listed company with domestic-related regulatory framework that's transparent, that you can believe in, and the investment is clearly a direct beneficiary of the growth in passenger traffic coming out of the emerging markets. That has been a big, attractive driver for these listed airports for some time, and that emerging market growth is expected to continue."
There are challenges. "Most of this type of exposure is through publicly-traded airports in Europe, and the political backdrop is fragile," Bell says. "We still find listed airports, including the ones in Europe, quite attractive, given the growth prospects. But there's that macro risk as it relates to the regulatory framework. That has incrementally turned a little more negative."
Another factor to watch is that some airports "haven't yet caught up to the new reality with respect to the expected financing environment", Bell adds. "So while we're still overall constructive on airports, we are certainly mindful of those incremental risks that have reared their head."
In addition to landing fees and other direct operational revenue, airports have the ability to capitalise on a captive audience – passengers who spend several hours inside the airport before boarding their flight. The potential value of that audience has been increasing – passengers in transit are staying in the airports longer as security screening has become more onerous, requiring them to arrive at the airport much earlier.
"Airport operators have realised that they can capitalise on that development by contracting out a big chunk of the retail and dining services offered within the airports, and the owners of the airports receive concession fees from those arrangements, Bell says. "That's been another powerful trend that we think will remain."
Some airport operators are investing in high-tech innovation to help passengers save time before they reach the terminal. This spring, a joint project between Stanley Robotics and Vinci Airports will offer passengers driving to Lyon-Saint Exupery Airport a new parking option. Instead of searching for a parking space, the driver selects one of 12 new secure single-car temporary garages to leave the car, then boards a tram to the terminal. One of a fleet of robots will retrieve the car and move it to a spot in a closely-spaced, 500-car lot. On returning to the airport, the driver will notify the parking service and the car will be retrieved by the robot and returned to one of the secure garages, where the driver will retrieve it.
Airports: Strategic transactions dominate
1

Currently reading

Airports: Strategic transactions dominate

2

3