German RE managers: The year of the clean slate
Managers of German open-ended funds have now recovered from the post-2008 liquidity crisis. But the experience has shaped the industry, writes Barbara Ottawa 
It is only this year that one of the most difficult chapters for some German real estate companies is finally drawing to a close. In the wake of the financial crisis in 2008, about 14 major German open-ended property funds, or Offene Immobilienfonds (OIFs), were beset with too many investors wanting to exit at the same time. 
In an attempt to safeguard investors' interests, authorities temporarily worsened the situation. "The OIF crisis was also partly self-inflicted," says Dietmar Fischer, partner at Ernst & Young Real Estate Germany.
German authorities demanded that each provider survey their investors about what should happen to their capital shares. "Asset managers
had to ask whether investors wanted their money back," Fischer says. "Some investors took that to mean now or never and opted for now. If it was not for that question, many funds would not have had to close.
"Many of these funds were very good flagships for the companies and also well managed. This means companies affected by the OIF crisis did not have to change their asset management strategies or teams. They already have highly professional know-how in-house." 
Among the companies that suffered during the OIF crisis was Frankfurt-based KanAm Grund: "As per year-end 2016, we transferred the few remaining properties from our OIF over to a custodian," says Michael Birnbaum, spokesman for KanAm Grund.  "This means we can more or less close the book on this chapter."
Similarly, other affected companies have entered the last stages of closing their funds earlier this year.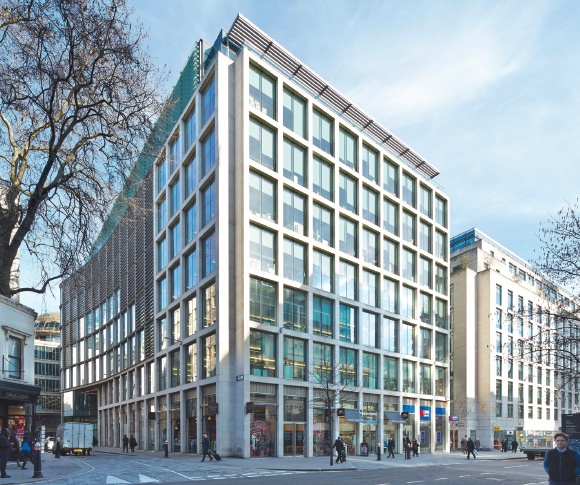 "The settlement of the open-ended retail funds is almost finished," says Hermann Aukamp, independent consultant and former head of real estate at German pension fund Nordrheinische Ärzteversorgung. 
For KanAm Grund the decision to close the fund also made sense from an equal rights perspective. "We wanted to have the same regulatory framework for all investors," Birnbaum says. 
The investors in the KanAm Grund's OIF had been split on whether or not to close it, but in the end it was decided it was better to sell and start afresh. A critical factor was that the regulation for OIFs has changed. Among other things, investors now have to stay in a fund for at least two years and give one years' notice before divesting. "Only few asset managers have set up funds under the new legal frameworks, including us," says Birnbaum.
Aukamp thinks "it is quite likely that more products will come to the market". 
"Among the German Pensionskassen and regional insurers, many still do not invest abroad because of [currency] restrictions or internal limitations in their investments"

Michael Birnbaum
A major player in the segment, Commerz Real was "not affected by the major divestments around 10 years ago", says spokesperson Gerd Johannsen. "We were always cautious not to have too many large investors in our funds." The long-running €12.5bn 'hausInvest' OIF was set up in 1972 and "has had positive returns every single year since", Johannsen says. 
In today's competitive investment market, CommerzReal is able to sell major properties from its OIF at a profit. "We are optimising our portfolio on the one hand by investing into our existing property holdings to increase their value," says Johannsen. "And on the other hand we are using the major demand to sell off objects ready for the market at a profit for our investors." 
Clearer focus on institutions
For institutional investors, open-ended Spezialfonds remain more interesting than retail-like OIFs. According to a recent Ernst & Young survey of German investors, the German open-ended Spezialfonds is still at the top of their shopping list.
Spezialfonds issued under foreign legislation, for example, Luxembourg – are also in demand, "but considerably less so", says Fischer.
This also means the institutional business is "absolutely more important" for German real estate asset managers' revenue stream than retail business, says Aukamp. He notes that, while Spezialfonds might still generate the highest interest among institutional investors, "they are also interested in other fund products". 
For KanAm Grund the OIF crisis was a signal to change its business strategy. "Closing our €7bn fund has taken a lot of effort and resources over the last four years, but we used the time to strengthen our institutional business," explains Birnbaum. 

He adds: "Before the crisis we had a strong focus on private investors and only did a bit of institutional business. But now our institutional client base has widened – from domestic Pensionskassen to regional insurers – but we also count wealthy private families among them." KanAm Grund's institutional business accounts for more than 75% of the companies' revenue today, whereas before the crisis it was only 10%. 
Overall, Birnbaum thinks the institutional business will be more fragmented and individualised. "Providers have to set up more smaller funds to better fit the investors' needs," he says. 
"The time of the 'large tankers' is over, because the investors have changed along with the market," says Birnbaum. "It is easier to set up a fund with a clear profile when it only has 10 properties.
Smaller funds also allow for an easier alignment of interest among the investors. This new institutional strategy requires more effort from asset managers, but it makes sense to have more narrowly focused products."
But he stresses: "This additional effort will not lead to higher fees in the institutional business given the competitive market." 
There is another important aspect: "German institutional investors are looking for asset managers with people with a long track-record in the company," Fischer says. "No job hoppers. And most 'classic' German real estate asset managers can provide that. The majority of German institutions are working together with German asset managers regardless of the geography of their investments." 
The financial crisis has also had an effect on the provider market. "What we have seen over the last years – and are still seeing – is a strong consolidation on the market in the wake of the crisis," says Fischer. 
Home or away?
The main question is not necessarily which vehicle or which asset manager to use, but where to invest to continue to generate returns. "Insurers are still trying to remain risk-averse, but meanwhile the market for core assets is extremely limited and very expensive," says Fischer.
"They have continuous cash inflows, which have to be invested. Furthermore, insurers' considerable bond holdings are maturing, and re-investing in that asset class is not an option as returns are too low."
The Ernst & Young survey showed 40% of German insurers are looking for core-plus and even value-added investments. "Interest in foreign real estate investments remains limited among German insurers," says Fischer. "It is more of an add-on for diversification." 
Birnbaum agrees: "Among the German Pensionskassen and regional insurers, many still do not invest abroad because of [currency] restrictions or internal limitations in their investments." 
Aukamp notes: "The well-performing German market leads to a certain level of home bias, but the internationalisation is continuing – not least because the real estate allocation is increasing overall."
According to recent statistics from the German investment funds association, BVI, the share of institutional investment in foreign real estate has increased considerably.
For Birnbaum this is more of a regulatory effect than a real change in trend. "Because of the new 'Investmentsteuerreformgesetz', companies have to increase foreign quotas in certain funds to over 80% to achieve certain tax advantages," he says. "This is what some larger providers like Deka did and this had a major effect on statistics." 
Regarding investments in foreign markets, Johannsen points out that simply going abroad is not always the solution. "No matter where you look, price expectations are very high," he says. "Therefore, we are concentrating on markets with economic potential, which in turn can lead to increases in rents." 
In its domestic market, Commerz Real is focusing on specialist real estate "like hotels or student and micro-apartments, both in metropolises as well as in growing medium-sized cities", says Johannsen. "International investors pushing onto the German markets are increasing prices." 
Fischer says: "International investors have been looking for 'on site' asset managers to invest in Germany since the crisis. For German real estate asset managers, the German institutional business is still generating the largest share of their revenue, but international interest and asset shares are increasing considerably." 
Aukamp sees major interest in the German capital from foreign investors: "Foreign institutional investors are looking into Germany in general as a safe haven but are particularly interested in Berlin. It actually is a true 'Berlin hype' putting pressure on large German institutional investors." 
KanAm Grund is also working as German provider for foreign institutional investors seeking partners to invest in the safe haven. Therefore the company set up offices in Paris, London and Atlanta and also has a Chinese desk. 
"Some of these international connections were initially set up because we had a nice looking property in Paris or another city which an Asian investor wanted to buy. But now they are working with us to really get into the German market as well as into western Europe or even the US," says Birnbaum.