To put ESG theory into practice, real estate fund managers need good quality data. Some are taking it on themselves to get it, writes Christopher O'Dea
The Netherlands' largest pension fund investor has internal ESG targets to meet. Patrick Kanters (above left) and Derk Welling explain to Christopher O'Dea why this means they have to keep setting the pace
Impact investing has quickly become a hot topic in institutional real estate circles. Maha Khan Phillips looks at the latest initiatives and what is causing their appeal
Australia's superannuation funds are leaders in ESG. As the country's Modern Slavery Act comes into force, they are reinforcing their position, writes Florence Chong
Green can often be used as synonym for sustainability. Christopher O'Dea asks, do institutions need to start thinking about 'blue' investing?
Infrastructure could play a central role in ESG allocations and the move to decarbonise economies. Christopher O'Dea reports

Investing in new sources of power and the technology assisting 'energy transition' is a natural avenue for ESG investors. Christopher O'Dea reports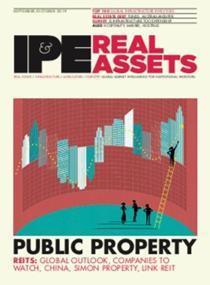 Digital Edition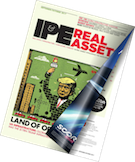 Subscribe to the digital edition of IPE Real Assets magazine to view the latest issue directly in your browser.