Editorial Outline 2019
IPE Real Assets is the leading information resource for the institutional real estate investment industry. Through print publications, online media and events it delivers critical intelligence, data and analysis of global property markets and institutional investors.
The magazine has widened its remit in recent years to cover the burgeoning real assets markets, reflecting a similar shift among institutional investors. We apply the same approach to these markets, whether infrastructure, agriculture, forestry or alternative property types like healthcare and social housing.
Download IPE Real Assets Editorial Outline 2019
For further details, please contact:
Editorial
Richard Lowe - Editor
Tel: +44 (0)20 3465 9323
Email: richard.lowe@ipe.com
Commercial
Janet Pearch - Publisher
Tel: +44 (0)20 3465 9303
Email: janet.pearch@ipe.com
---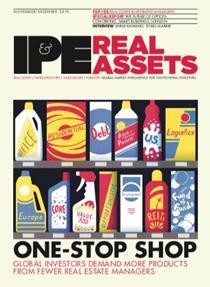 Digital Edition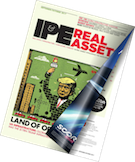 Subscribe to the digital edition of IPE Real Assets magazine to view the latest issue directly in your browser.