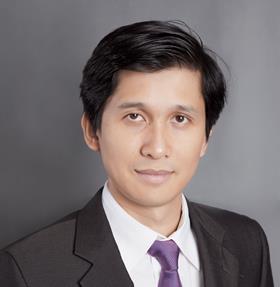 The south-east Asian manufacturing powerhouse has become serious about infrastructure, writes Tuan Le Anh
From our office in Ho Chi Minh City, we look down on a half-built bridge across the Saigon River. But the Thu Thiem 2 Bridge, scheduled to be completed in two years, should not be taken as a symbol for the future of infrastructure investment in Vietnam.
Every political cycle coming out of a Five-Year Party Congress has a theme. The recently completed Congress will focus on high economic growth and it calls for Vietnam to be "a developing country with modern industry, surpassing the low middle-income level by 2025".
A $120bn (€98.5bn) infrastructure programme was recently announced for 2021-25, an average of $24bn annually, 6.5% of this year's nominal GDP, and estimate 4.4% by 2025.
This is not an idealistic policy. The government is preparing to clear the logjam in infrastructure projects, unlocking considerable capacity across roads, bridges, ports, airports and power plants. And conditions are right, with GDP expected to grow in Q1 2021 by 4.5%, against 3.7% a year earlier. The full-year forecast is 6.5-7.0%.
Overseas corporations share that optimism, as we see in the remarkable flow of foreign direct investment (FDI). With $10bn committed, it is up 26% on last year, while total trade is up 22% year on year. Despite rising commodity prices causing inflation concerns, at 0.3% in the first quarter, this is its lowest level in the past five years. With foreign exchange reserves hitting a record high, the currency has remained stable.
What will drive Vietnam's economy between now and 2030? There are the three existing factors: a stable growth economy; exports and supply-chain shifts; and the continuing growth of the middle class. Two more are low interest rates and infrastructure spending.
Consider the international demand for infrastructure. Vietnam is number one globally in terms of FDI as a percentage of GDP. This is far higher than that of Thailand, China or Indonesia. And comparing economic openness – total trade over GDP – Vietnam is, surprisingly, number three after Hong Kong and Singapore, at 210%. To maintain these positions Vietnam will require more infrastructure.
One of the factors helping Vietnam become a manufacturing powerhouse has been the restructuring of global supply chains. Between 2013 and 2019, China's share of global exports to the US has fallen from 69% to 60%. Half of that lost market share went to Vietnam.
Vietnam's middle class is rapidly growing, rising from 8m in 2010 to 32m, out of a total population of 97m in 2020, and it is expected to soar to 67m by the end of the decade. This will increase demand for infrastructure. The middle class want cars, and increased consumption generates extra demand for trucks, which translates to 400,000 new vehicles hitting the road each year. Demand for domestic flights, which is growing by 14% a year, is such that the number of flights between Hanoi and Ho Chi Minh City is almost triple the number between Hong Kong and Singapore.
But there is a bottleneck.
Vietnam might lead the way in many areas of global trade, including the signing of free-trade agreements, but when it comes to transport infrastructure, it is 66th out of 141 countries. For utility infrastructure, Vietnam is 87th in the world. Improvement of this infrastructure is needed urgently.
With regard to energy, Vietnam's power plants barely meet demand. Last year, demand was 228bn kWh, while production was 230bn kWh. No power means no business, a fact recognised by the government which, astoundingly, has identified the private sector as the leading force for future growth, rather than the state, but it has also announced a 10-year $108bn electrification programme.
The roads are a different story. Of 500,000km of roads, less than 25% is in good shape. And less than 5% of that total is expressways or highways. This increases logistics costs, as do the trucks themselves. They are too small – 68% of them are less than five tonnes. These inefficiencies make the logistics costs in Vietnam higher than in most countries in the region.
While ports have maintained sufficient capacity – with container volumes growing at 13% a year on average in the past decade – airports have not kept up with the country's growth, with Hanoi and Ho Chi Minh City running at 50% over capacity, a problem that began back in 2015.
The government knows that roads need $134bn of investment over the next two decades. In the past 10 years, some 1,163km of expressway have been built, connecting northern industrial hubs and establishing a passageway to Vietnam's northern neighbour, China.
In the next 10 years, a north-south expressway will become the backbone of the country, with links to Vietnam's western economic partners in ASEAN. Some $22.5bn has been earmarked for spending on expressways, on Ho Chi Minh City ring roads and on three bridges.
Flooding has been a problem in some cities, including Ho Chi Minh City, and $500m has been allocated since 2016 to tackle this. Work is also under way on two metro lines, ring roads, flyovers and bridges. For the airports, there is a total investment of almost $6bn, and capacity will almost triple when the new Long Thanh airport opens outside Ho Chi Minh City this decade.
Vietnam is leading the way in the use of renewable energy within the ASEAN region. It won praise from the World Economic Forum for its incentives for households and businesses to install solar power, which added 8.9gw of extra capacity, equivalent to six coal-fired plants. Clean energy has risen from 2% to nearly 15% market share, but almost $8.8bn is being spent on LNG, with five mega-plants expected to provide 8.5gw of electricity within five years.
How will all this be financed?
The fiscal deficit is low. Bond yields are low, as is foreign debt. In Vietnam, it is not about money, it is about execution. Today there are 85 infrastructure projects in the pipeline. There was relatively little infrastructure development in Vietnam between 2016 and 2019, as government spending was almost flat and $15bn of budget was left in the bank. That has changed; there is now the political will for infrastructure investment.
It is a huge opportunity for the private sector. For expressways built between 2011 and 2018, the state put in 33% of the investment, against the private sector's 31%. For expressways built in the past two years, the private sector has been responsible for 77% of the investment while the government has contributed nothing. (State-owned enterprises meet the rest of the costs.) New laws are also building a corridor to more private-public investment.
If evidence is needed of this commitment to infrastructure, in the past year, 11 projects – from bridges to airports – have started, with a value of $10bn.
Over the past 35 years Vietnam has moved from bicycles to motorcycles and now to cars, which means instead of living within f5km of the city centre, people can now live within 55km. That spurs the real estate market and the banks that provide finance and it puts infrastructure investment at the heart of the economic strategy.
Tuan Le Anh is deputy CIO of Dragon Capital